Remove account warning on TikTok: TikTok is one of the best social media platforms for creating quick videos to amuse viewers. More than a billion users use and appreciate the app on a daily basis. You can post anything on this amazing platform as long as it doesn't go against any community rules or irritate app users.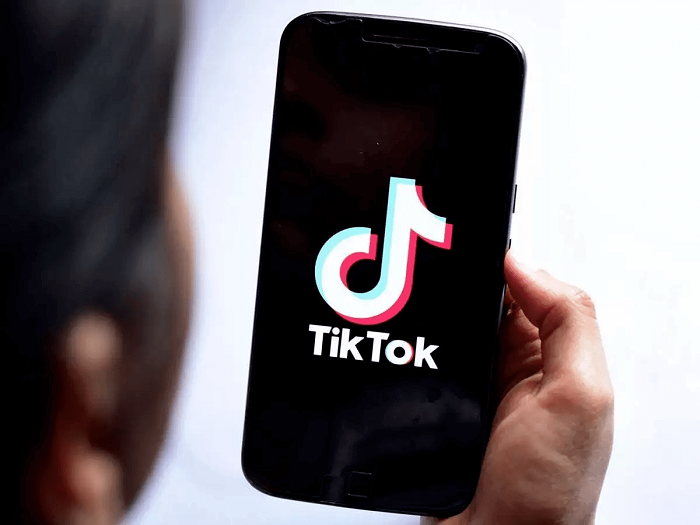 People love sharing their DIY instructions, bits of advice, and dance moves on the app. You can observe TikTokers lip-syncing to well-known movie quotes or talking about technology and fashion in these videos. So, you will be welcomed into a world of colorful videos that you will find fascinating.
But despite all of this, we are all well aware of how frequently social media applications have issues, so we know it is nothing new, right? Additionally, users occasionally report problems that prevent them from efficiently utilizing the app.
Have you ever been in a scenario like this before? You are undoubtedly currently dealing with one.
A lot of TikTokers lately complain about how TikTok issues them an Account warning when they use this platform. So, we are aware that you are also looking for a fix for this problem.
We have to reassure you that you are in the perfect place. So, we will work together to find a quick solution. So, let us not wait any further and dip in to know the answers right away.
What is an account warning on TikTok?
Reading the entire warning makes it abundantly obvious that if you don't abide by the rules established by the app, your account may be restricted and later blocked. Therefore, we sincerely hope that you stop infringing these rules going forward because even one more effort to do so would result in the app blocking your account.
The full message for the account warning states: Your account is at high risk of being restricted based on violation history. The next violation could result in being blocked from some features. Review our commented guidelines.
There are numerous logical explanations for why your account has received this account warning. To begin, you should think first before posting unoriginal video content. Your account will receive a warning if you have copied a creator's video and the original creator and other TikTokers start to report it to TikTok.
Minor safety is also a priority for TikTok, and the platform does not allow violent or graphic content that can horrify, offend, or otherwise disturb users. Additionally, TikTok explicitly encourages users to create clips that promote harmful views like misogyny and gender misrepresentation.
We hope you refrain from doing anything to annoy the app in order to utilize its services now that you know why TikTok issued you a warning. You should also be aware that bugs occasionally result in this error though the likelihood is low. The section below will explore a few solutions to this problem.
How to fix account warnings on TikTok?
It is obvious by this point that you should constantly check the TikTok community guidelines to make sure you haven't violated any of the boundaries they have specified. If you are reading this, there is a good possibility that you did not break any rules but are nonetheless bothered by the error.
Now we would like to help knowing how frustrating this scenario may be. So, don't panic; we still have a few fixes that will unquestionably be of assistance to you.
Wait for a couple of months
Yes, waiting a couple of months is our first suggestion to help you get out of this stressful situation. Additionally, it appears that TikTok shares the same opinion as us, so it's not just us who have suggested it.
According to TikTok, the accrued violation will expire from your record over time. So, TikTok will undoubtedly delete that error from your account if you give it a few months. But it doesn't imply you should keep making the same errors since TikTok will take action and permanently remove your account from its platform if you do.
Contact TikTok for assistance
Social media apps are not immune to communication errors. These applications may occasionally charge you for something you didn't do at all. It appears that TikTok users also experience this problem.
So, how about reporting the issue to TikTok support if you believe the app has done you wrong and you weren't at blame for receiving an account warning? We guarantee they will take the situation seriously and assist you if you inadvertently receive this notification.
Let's go over the processes in the section below so you can properly request assistance from the Tikok help center.
Steps to contact TikTok help via the feedback form:
Step 1: Open your browser, enter TikTok feedback form, and search for it.
Step 2: Do you see the Contact information section? You need to fill in the sections underneath it.
Step 3: To begin, please enter your email address. Then input your username (optional).
Step 4: Now you have to enter a Topic. Please select Report a bug/Feature request in this field.
Step 5: You should click on the Report a bug option in the next steps.
Step 6: You will see a section that reads: How can we help?
You must address the main issue in the field underneath it. You may add something like: Hello, My TikTok account has received an account warning, but I haven't violated any community guidelines set by TikTok. I would request you investigate this matter.
Step 7: There is an attachment category on the feedback page. You can upload screenshots of the account warning.
Step 8: In the final steps, you must confirm that the statements are true before submitting the form.
Step 9: Hit the submit button to complete the procedure.
Seek help from TikTok via Twitter
You can always ask the TikTok support team for assistance via Twitter if they don't respond to your complaints after you submit them via the feedback form. We all understand the influence of social media, and fortunately, TikTok has a distinct handle on Twitter, where they respond to queries from people.
So, go to Twitter and tweet @TikTokSupport with your issue. Additionally, include @TikTokHelp to improve your chances of being found by them on the app.
Wrapping up
Let us give a quick recap of what we learned today since our blog has come to an end. Today, our focus was on TikTok, one of the most well-known social media applications. We concentrated on the platform's Account warning and how to resolve this problem.
We gave you various justifications for why TikTok is issuing you this warning. Then, we told you that you might wait a few months before contacting the TikTok support team using the Feedback form to resolve the problem. Finally, we encouraged you to contact TikTok on Twitter to let them know about the problem.
We hope our solutions will assist you in finding a solution. Please subscribe to our website for more interesting blogs, and forward it to anybody you know who needs the same information.
Frequently Asked Questions
1. How long does it typically take TikTok to reply to feedback?
You might hear back from TikTok in a few business days or up to two weeks. Be patient and wait for them to review the report before contacting you. They will work quickly to correct them if they discover errors on their end.
2. Does the TikTok support team respond on Twitter?
It would help if you tweeted the TikTok support team because they are active on Twitter. However, they reply to only some of the tweets, and yours can be overlooked occasionally. Additionally, they do not provide a deadline by which they will reply to you, which is a drawback.