With millions of people using WhatsApp every day, the communication barrier slowly seems to come at ease. You can easily send a text message, make video and audio calls, send and receive pictures, videos, GIFs, and more! Additionally, it doesn't fail to beat its competitors as you can also post 24 hours' status' that works similar to the Stories feature on Instagram and Snapchat.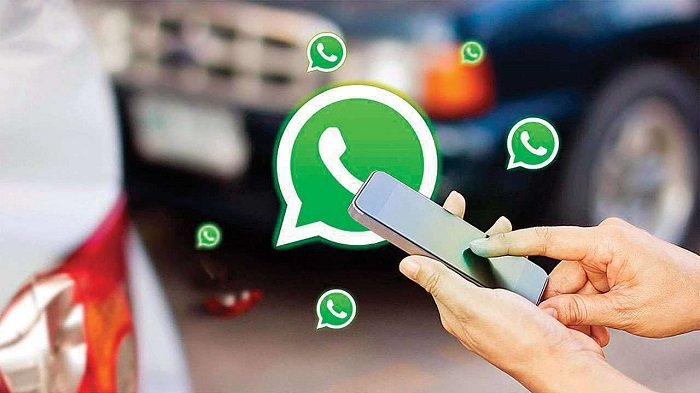 Additionally, WhatsApp also works constantly to create a secure platform by protecting everyone's privacy. One of the best things about WhatsApp is that you do not need a username and password to get into the account. This is a benefit because no one else gets to access your account like other social media platforms, and you can enjoy peace of mind.
While conversations are regular on WhatsApp, there are various reasons you end up having a conversation with someone that you shouldn't, or maybe, you are too embarrassed to go through the conversation and get flashbacks. Although WhatsApp allows you to delete a message within the first 30 minutes of sending it, meaning you can delete messages for yourself and the other person right away.
But, although WhatsApp has become the default platform for messaging or texting, it also has a few drawbacks. Anyone would rely on WhatsApp when they want to send a text, picture, video, or a screenshot. In contrast, many people wonder if they could delete the entire WhatsApp conversation from their smartphone and the recipient's phone.
We know you are here finding the same solution! Whether you accidentally spoke to someone after being drunk or had an embarrassing conversation that you do not want to remember, is deleting WhatsApp conversations from both phones even possible?
Well, this article will help you answer all your questions and provide you with straightforward methods to do so. Therefore, without further ado, let us get into the details below!
Is it Possible to Delete WhatsApp Conversations From Both Ends?
We can understand if you want to completely delete the contact and the conversation you had with someone. Deleting the conversation from your phone could be quick and straightforward. You might ask if the chats can get deleted from the recipient's end. Unfortunately, you can do nothing about deleting the conversations from the other end.
WhatsApp respects the privacy of each user. If a person could delete the conversation from both ends, it would violate privacy. However, you can delete the conversation entirely from your end. Deleting the chat would involve deleting texts, pictures, and videos. However, below we have mentioned two methods that can help you delete conversations without any hassle!
Method 1: Deleting The Entire Conversation!
You can delete the entire conversation with someone through your phone. However, note that deleting the conversation from your end will not make the entire conversation go away. The other person can still see the chat if they do not delete it from their side. Nevertheless, below is the step-by-step guide to deleting a conversation from your phone.
Step 1: Launch the WhatsApp application. Once opened, you will find yourself on the home screen or the "Chats" screen from where you could select a chat to delete.
Step 2: After you have found the chat you want to delete, long-press on the conversation until you can find multiple options in the top part of WhatsApp.
Step 3: The long-press will show you five options. It would help if you looked out for the bin icon at the second position from the left side of your screen. Once you find the icon, click on it.
Step 4: You will see a pop-up dialogue box once you click on the bin icon. The dialogue box will ask if you want to delete the media in the chat and confirmation about deleting the entire conversation. If you want to delete the media in the discussion, tick the box.
Do not select the box if you want to keep any important file from the chat. Once done, click on "Delete" to confirm.
Method 2: Delete Conversation From The Settings!
If the method mentioned above does not work, you can try the second method mentioned below to delete the conversation from your phone.
Step 1: Open the WhatsApp application. On the Chats screen, scroll down to the list of conversations present and find the conversation you want to delete.
You could also search for the person's name from the search bar to find the conversation more quickly and conveniently.
Step 2: After finding the chat you want to delete, click on them to open the entire conversation. You will be able to see three options at the top-right corner of your screen when the conversation is open. These options are voice call, video call, and Settings.
Step 3: You should click on the three-dotted icon in the right corner of your screen. It will open a floating window that will show multiple actions. Of those options, you need to click on "More."
Step 4: The previous step will redirect you to another menu where you can see the "Clear Chat" option. Click on the third option of clearing the chat, wherein you would be asked again if you want to delete the media in the conversation. Select your preferred option and proceed accordingly.
That's all! The conversation has now vanished from your phone.
Wrapping up
WhatsApp has become our go-to application for communication. Whether you are in school, university, for work, or just for personal use, WhatsApp caters to every user's need and remains popular with millions of users globally. While you can communicate with your contacts, WhatsApp also ensures maximum privacy for its users.
Recently, WhatsApp launched a feature that allows you to delete a specific message within thirty minutes of sending it. However, until now, there is no feature that will allow you to delete the entire conversation from both phones. All you can do is delete the conversation manually from both phones.
If that isn't possible, you can simply save yourself by deleting the conversation from your phone with both methods mentioned above. With that, we hope this article solved your queries about deleting WhatsApp conversations from both ends.
What do you think about this feature? Let us know in the comment section below!
Frequently Asked Questions
1. Should I use third-party applications to delete the chat from both phones?
Using a third-party application would not be helpful. Many third-party apps claim they can delete the conversation from both ends when they only keep track of your conversation and data.
2. Can I delete the media of a conversation without enabling it on WhatsApp?
Yes. You can alternatively delete the media of one conversation by accessing your device's files. You can untick the box that appears in WhatsApp asking if you want to delete the media and delete it afterward from your device.
3. Is it possible to delete the conversation from both phones on WhatsApp?
Unfortunately, WhatsApp does not provide any feature where one user can control the conversation. If you want to delete a conversation, you must delete it from both phones separately. If there is any such feature in the future, we will keep you updated!