Social media platforms have become an integral part of our lives. Millions of users access and use Facebook to interact with other people like their friends or relatives. Facebook is one of those social media platforms that has maintained its position as a popular platform for over two decades. Doesn't it sound fascinating?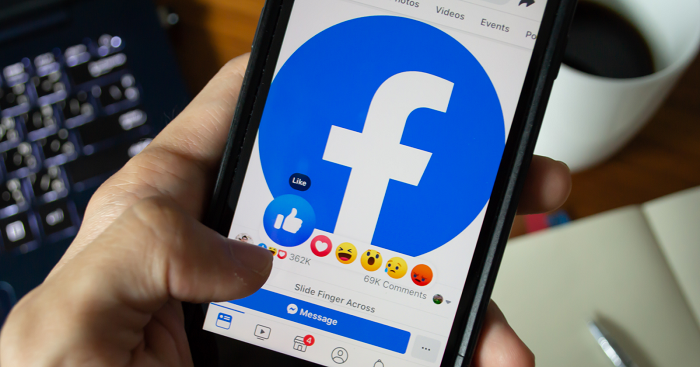 What's exciting about Facebook is that it did not stay behind compared to other social media platforms. Over the years, it introduced all the new and exciting functionalities to its users so they can enjoy all the perks without looking for another social media platform. Whether you want to use Facebook for personal use or need to reach your targeted audience to boost your business, Facebook caters to everyone's needs.
Initially, you could speak to your Facebook friends through the website itself. However, later Facebook shifted the conversation on its Messenger application. Several users primarily use Facebook Messenger to communicate with their friends.
There might be instances where you would want to read your old conversations with your friends and simply recollect a particular and essential message. Or, you may be curious to know which was the first message between you and your friend that sparked the conversation?
Irrespective of the reason behind reading the first message or the initial conversation with a friend, there are several methods to check the first message without scrolling on Facebook Messenger.
We all know how hectic it can be to scroll the chats to check the first message, mainly if you have spoken to the person a lot. So, manually checking messages with scrolling may not be the ideal solution.
Therefore, Over the past few days, we asked our tech gurus to provide reliable methods, so we have listed all the working methods in this article!
So, without further ado, let us dive into the details.
Methods How to See First Message On Facebook Messenge Without Scrolling
We found two reliable methods to help you see the first message without scrolling. Check both of them below!
1. Search
One can use keywords to read the first message or the initial conversation with a user on Messenger. While you are going through your older messages on Messenger, you should have an idea about what you are searching for. The idea about a word from the conversation is a keyword.
The steps are simple. You need to open the chat on a browser and search for the keyword using the search bar. Such steps will directly show you the results, given the conversation has the keyword. Follow the steps below to do so:
Step 1: Open the Facebook Messenger app on your device
Step 2: You will be able to see your dashboard after logging into Messenger with your account. You should select one of the chats from the list present in the dashboard and click on it.
Step 3: You still be able to see an "i" icon at the top right corner of your screen. You should click on it.
Step 4: The option will redirect you to multiple options. You should click on the "Search in Conversation" option from those options. This option will be available under the "More Action" tab.
Step 5: After following the above steps, you should type the letters of the message you are looking for in the search bar. Once done, click on search.
Step 6: You will be redirected to the searched results. From those results, you should select the foremost message to get to the first message of the conversation without scrolling.
2. Data
Downloading Facebook data is another way to see the first message of a conversation without scrolling for hours. Downloading Facebook data can help you gather all your messages in one place. You can quickly download your data on your computer or laptop.
Step 1: Open Facebook in your browser. You should look out for an icon with a downward-facing Arrow in the browser. Once you tap on it, multiple options will be displayed. You should tap on Settings and Privacy.
Step 2: You will be able to see more options. You must click on the first option saying "Settings."
Step 3: The left side of the screen will show you all settings. You should look for the third option, "Your Facebook Information."
Step 4: You should click on the third icon, after which you will be able to see an option stating "Download Your Data" from the list of options displayed. This option will also have a "View" button on the right side. You should click on it.
Step 5: Once done, you will be able to see different options to download your data. You can customize and download the information you need. You will be able to download the file in HTML or JSON format. Choose your desired format.
You will also be asked about the quality of data. You should select high-quality for better results. Lastly, you will also be asked about the data range. For example, the range could be last week, last month, last three months, last six months, last year, and so on. Pick one option and proceed.
Step 6: You will be asked to download specific data after choosing the options. You should simply select the Messages box to avoid confusion and untick all other options.
After selecting the particular box, click on "Request a download." Please wait until the file is downloaded and open it once done. Use the Ctrl+F function to find the first message without scrolling quickly.
Wrapping up
Facebook or Meta, is still a growing social media platform. Prior Instagram and Snapchat were introduced to the world, people only relied on Facebook and its incredible features. Ever since Facebook has evolved and keeps introducing new and unique features to keep its users sticking to the platform.
Soon after, Facebook launched the Messenger app that allowed people to talk to their friends and close ones without any hassle. Messenger is a separate application that is solely made for conversations. So, you can speak to your Facebook friends through the Messenger app.
However, if you want to see the first message without scrolling down to the entire conversation, both the methods mentioned above will help you achieve it without any complications.
So, what are you waiting for? Go ahead and see which was the message that sparked the conversation between you and your friends.
With that, we hope this article helps understand how to see the first message with anyone on Messenger without scrolling. Over to you. Which method worked for you? Let us know in the comment section below.
Frequently Asked Questions
1. Should I use third-party apps to see the first message without scrolling?
It will be advisable not to use any third-party app since conversations and other data on Facebook are sensitive. Follow the above methods to find the first message without scrolling quickly.
2. What if I deleted the conversation?
Unfortunately, there is no option to find the first message if you have no conversation history left with a user.
3. Does Facebook allow you to delete conversations without the other person knowing?
Absolutely! You can delete the conversation from your end, and the other person will never know. However, the other person can view the message even if you delete it from your side.
Also Read: How to Recover Deleted Facebook Comments