Social media has become an essential element of most people's day-to-day lives. And the messaging applications of today are the ones that are genuinely finding their way onto people's phones. Messenger is one popular messaging service that is trending at present.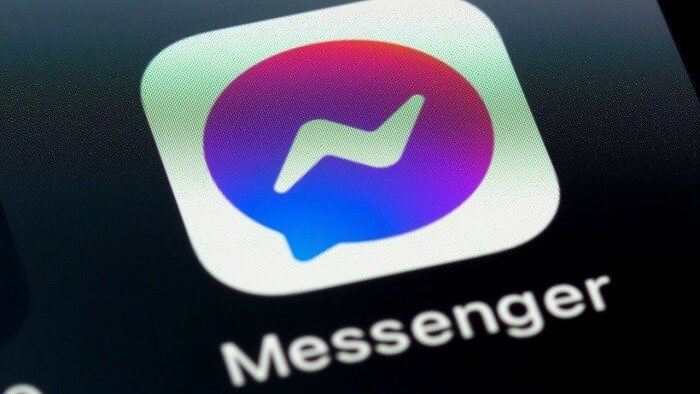 Given how widely used Facebook is, it should be no surprise that its independent chat application Messenger is one of the most regularly utilized chat services. If you believe that Messenger is only a chat app, you should reconsider! Messenger expands beyond text messages and adds a tonne of additional features to keep users interested.
For instance, if you feel like your conversations have stalled, you might want to have some fun and play some of Messenger's built-in games. Many brands have included Messenger in their digital strategies.
The engagement level on the app continues to be at an all-time high as more consumers utilize it actively.
We'll talk about how to see if someone is online or active on Messenger today. This is one of the commonly asked questions on the internet. So, if you're looking to find out more, let's waltz right into the blog.
Check their active/online status on the Messenger app
Have you been figuring out how to find out if your friend is online on the Messenger app? We are aware of the problem and have been there. However, there is no reason to be upset about it.
It's rather simple to manage a user's active status with the Messenger app. This active status typically indicates that the user is online right now and is available for chatting. Additionally, regardless of the device you use, if the person on the other end has set it on, your most recent active status will always be displayed on the app.
The green dot that displays next to your Facebook Messenger username is surely something we all have noticed. That indicator indicates that someone is online on the app. In order to determine whether someone is online or not, simply scroll down to their names and check and verify if they have the green dot.
However, this approach has a major flaw and may not be as practical as many believe. Users have repeatedly reported that Messenger sometimes falsely reports their activity as being active.
So, even if you are using the app right now, your active status will still be there if your app does not shut down properly or runs in the background.
Even when your wifi or mobile connection is turned on, the app may occasionally synchronize your data and display the green dot icon as a result. Additionally, many individuals remove the active status from their accounts, so even though the user might be online, you won't really know.
We think you should couple this strategy with the other ones we'll cover in our blog today in order to check thoroughly.
You can use Messenger to see if any of your friends are now online.
Steps to check the active status on Messenger
Step 1: Open Messenger on your smartphone and head to the People icon at the bottom of the home screen.
Step 2: Navigate to the Active Now category. There is a list of people who are currently online on the app, according to Messenger.
Shoot them a message
The previous method didn't work for you if you are here reading this section.
There are numerous ways to keep playing Sherlock and check for signs to determine whether they are still present on the app. Therefore, if you are connected to someone on Messenger, it means you may chat with them using the app, correct?
Rarely does someone log into Messenger and avoid engaging in conversation with others. So, don't worry; you can quickly DM your friend to find out if they are currently active on the app.
If they respond to your message immediately, they are currently active. However, they might be inactive if they don't see the message for a longer time period. In that case, you need to wait patiently and see when they are active on the app.
Additionally, you will notice a miniature version of their profile photo beneath the message you have sent them, which is a sign that they have read it.
Call them via Messenger
We're certain you are aware that Messenger enables both voice and video calls if you have been using it for a while. So, regardless of where they are, you can call your friends whenever you want. To make and receive those calls, individuals simply need to have the app installed on their phones and have a good internet connection.
At the top of their chat screen, you can see both the dialer and video call icons. So, press the video symbol to start a face-to-face conversation or the dialer icon to place an audio call.
If you hear your call ring and they don't answer, it may be because they are not using the app at that moment. This is the reason we cannot truly say anything for sure.
However, you might sometimes notice a prompt indicating that the person is on another call during an audio or video call. It means they are currently using the app and have a call with another user.
Wrapping up
Let's review what we have learned today since we've come to the end of the blog. We spoke about ways to see if someone is online or active on Messenger.
Most of your friends probably use this instant messaging app, which millions of active users use every day. Therefore, it has become fairly normal for us to at least dabble with the app.
We discovered that no single method could provide a clear answer when asking whether or not a friend is online on the app. So, we provided you with a couple of possible ways to check this out instead. You can check their active status on the app, and then we also urge you to send them a message.
We then advised you to call them on audio or video, depending on your comfort level. You should attempt to test out each of these options since we have undoubtedly also pointed out their shortcomings.
We are hoping that this blog post was informative for you. So, tell us if you were able to determine whether the individual is active or not on the app.
Frequently Asked Questions
1. Will the person I call on Messenger know if they don't pick up?
They will undoubtedly be aware of your call if you use the Messenger app, as the app will notify them. So, they can immediately call you back as they see the message.
2. Is calling someone a trustworthy way to find out if they are online or not?
It is not a trustworthy feature, unfortunately. Sometimes the individual may be logged into the app and actively using it, but they have purposefully chosen not to answer your call. You simply would not be able to take any further action in the situation.
Therefore, you must integrate all the techniques and put them to the test. You can call them using the native phone app and ask them directly if they are online if no other options work out for you.
3. How can I make Messenger's active status available?
If you know the methods, activating the active status on Messenger is a breeze. Let's look at the step-by-step instructions below.
Step 1: Open Messenger on your device.
Step 2: Head to the top left corner of your chat screen, where your profile picture is present. Tap on it once you see the icon.
Step 3: Spot the Active status option and tap on it.
Step 4: Turn the toggle on.