Almost everyone is familiar with the WhatsApp application. It is one of the most popular messaging applications that has made communication easier. WhatsApp can run on any smartphone, which is why it has made communication so easy for everyone living in the same country or another.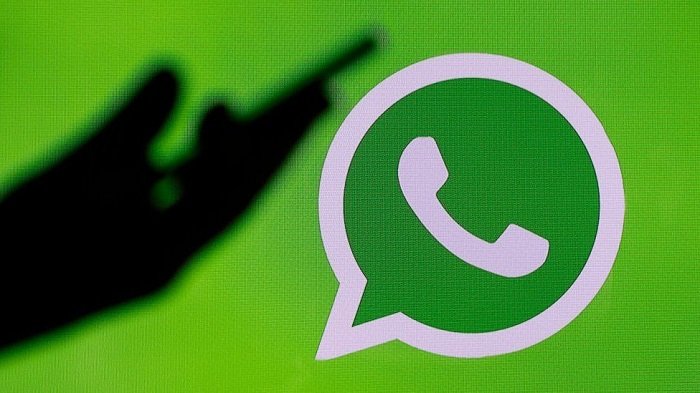 WhatsApp allows users to send texts, photos, videos, voice messages, and even regular calls to video class. Not only that, but it has also introduced its own way of payment method. Now you can easily send or receive money to any of your contacts. All these features have attracted lots of users around the globe, making it a widely used platform.
While talking to your friends, family, or colleagues, you may end up losing crucial videos. Let's say you spend the entire night preparing a video presentation. You shared it with your colleagues, and you accidentally deleted it. Sounds pretty much like a nightmare, doesn't it?
So, is there any option to recover deleted videos on WhatsApp? Or does it mean that you will never have its access again if you delete it once? We know you have plenty of questions running in your head.
You may still lose all videos, texts, images, etc., despite sharing them with your friends or contacts. It is because all media are stored on the cloud servers of WhatsApp. So, if you did not back up your data before losing access to your WhatsApp account, it may become hard to restore it.
Therefore, it is always recommended to backup your data when you need it. WhatsApp also has an automatic backup feature where WhatsApp will back up your chats, including media, on a daily, weekly, or monthly basis, as you select.
It often becomes a headache when you lose or break your phone. Restoring all of your media becomes more challenging when you do not have a secondary smartphone with you. If you are looking for ways how to restore your deleted media, especially videos from WhatsApp, you are at the right place!
In this article, we have listed various ways to restore all of your deleted media from WhatsApp, so you no longer have to panic when you accidentally delete your favorite videos!
With that, let's get into the details below.
How to Recover Deleted WhatsApp Videos
Recovering deleted videos on WhatsApp is easy. Below we have mentioned four different methods that will work the best!
Note: If you are using an iOS device, you can recover deleted videos from your iCloud backup. However, to find videos in iCloud backup, it is vital that your backup is turned on from the settings. If you have manually turned off the backup option for WhatsApp, you won't be able to access deleted videos from iCloud.
1. Checking Your Gallery
It is one of the most important steps in media restoration. Whenever someone sends you videos or photos, WhatsApp automatically saves them to your gallery. So do not freak out if you delete WhatsApp on your phone because there are high chances of you having the videos stored in your gallery. You need to head over to the gallery app and look out for the photos by scrolling to restore the videos. However, if you have disabled the autosave option, the video will not appear in the gallery until you manually save it.
2. Using the Google Drive Backup
It may happen that you have deleted the specific video from your gallery. Do not worry if you could not find anything in your gallery; the google backup process is still there.
In this solution, you will learn how to restore deleted WhatsApp videos using the google backup drive. As mentioned earlier in the blog, WhatsApp allows creating a backup of every media on our google drive. Follow the steps to restore such deleted WhatsApp media.
Step 1: If you have lost your phone, install the WhatsApp application when you get a new one. If you deleted the specific media from your phone, you would have to uninstall the application and reinstall it again.
Step 2: After installing the application, verify and login to your account using your phone number.
Step 3: Tap on the restore button. A prompt will appear; click on restore.
Step 4: After clicking restore, WhatsApp will start restoring every media you backed up. Ensure that you have enough storage for the backup to be saved on your phone again.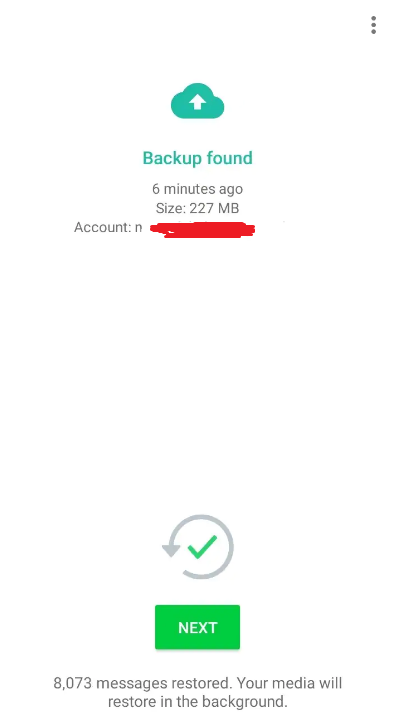 Step 5: Once the backup process is completed, you can find the deleted videos restored on the chats again. You can download and save it again.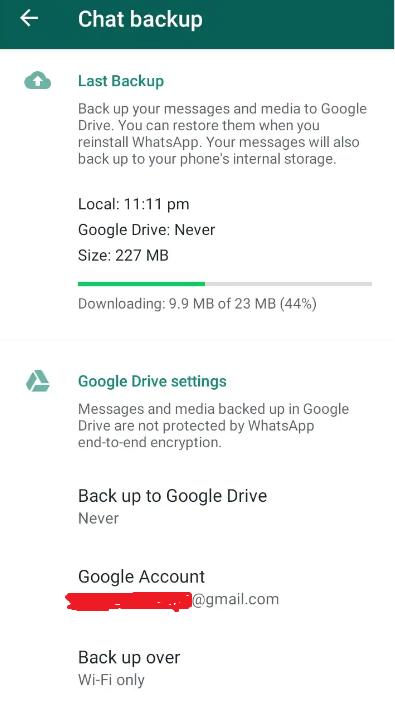 3. Using Google Photos
You can also restore your deleted photos and videos from your google photos app if you have deleted the WhatsApp application or lost your phone. Google backups your pictures and videos every time you turn on the backup option. You will surely get your deleted videos just by scrolling and looking for the specific date.
4. Restore Using iCloud For iPhone Users
Step 1: The first thing you need to verify is if any iCloud folder exists or not. You can check it by clicking on WhatsApp, going to the settings, chats, and clicking the chat backup.
Step 2: Verify your phone number on WhatsApp, and the number should be the same as it was used to create your iCloud backup.
Step 3: After clicking on chat backup, the process of backing up starts, and it will restore all of the chats, including the videos in it.
Wrapping up
WhatsApp has become one of the most convenient platforms that makes communication faster and easier with anyone around the globe. Whether you want to call them or convey a message, the platform has made everything easier with a click of a button.
Anyone with an internet connection and a mobile number can register on WhatsApp. What's amazing is that you can even use WhatsApp for business purposes with its business account feature. Nevertheless, while communicating with others, they may send you essential videos. Often, you may not realize it, but you may accidentally delete them.
In such a situation, do not panic! The step-by-step guide mentioned above will help you recover all your videos safely back to your device. The methods mentioned above are safe to perform and tested by our experts! So, go ahead and try the tricks to recover deleted WhatsApp videos on your device!
Which trick worked for you? Let us know in the comments section below.
Frequently Asked Questions
1. Will I get my old chat backup if I create a new account with a new sim card?
There's no way you can get the old chat backup when you create a new account on WhatsApp with a new sim card. Your chat backup will always remain on the old sim card, and you cannot transfer it to the new account.
2. Will I be able to restore WhatsApp media if I lose my phone?
Unless you have a secondary or buy a new phone, you can not restore your media. You have to log in to your account to restore media. You can also restore your media if you have your google account signed in on another phone or PC. But you will only be able to restore photos and videos.
Also Read:
How to Recover Deleted Whatsapp Photos?
How to Recover Deleted Snapchat Photos 2023
How to See Old Deleted Instagram Photos
How to See Old Deleted Instagram Photos
How to Recover Deleted TikTok Messages on Android & iPhone