Founded back in 2004, Facebook (now called Meta) is a famous social media platform. Soon after it was launched, it had gained immense popularity worldwide, and users had nothing to complain about. The website's features and facilities allowed people to globally share videos, photos, and information in the form of texts.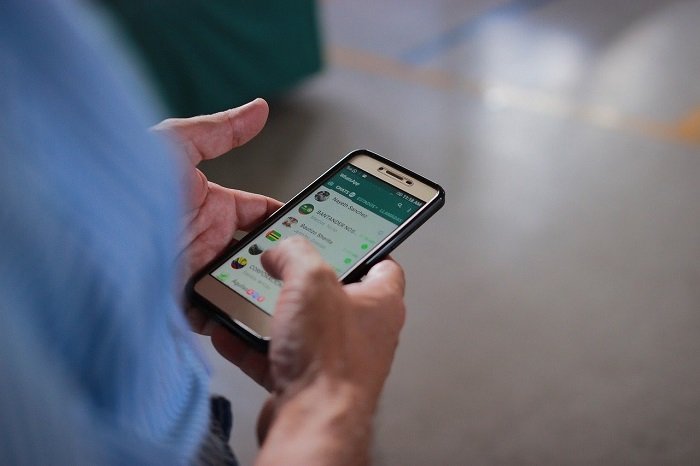 Facebook is pretty easy to handle for people of all group ages. It is fast, interactive, and easily accessible as well. To start using it, all one needs to do is create an account, which is free. In addition to that, Facebook has also made efforts to improve its security. All of these valuable features have accumulated the web application's success.
However, the good always comes with some bad. Facebook is a great social media platform, but we cannot ignore the various technical issues and glitches. Although Facebook's technical experts make sure that these problems do not last for a long time, some of them can significantly impact the users.
If you opened your Facebook to view your saved live videos but found that all of them were deleted, you are not alone. Due to a recent glitch, Facebook has accidentally deleted some of these saved live videos from the accounts of various users.
We understand that these videos can be important for you. If you are wondering whether there is a way to retrieve the deleted live videos, you have come to the right place! In this article, we will be discussing the glitch and whether there is an option to bring back the videos.
With that, let's dive into the details!
Recovering An Accidentally Deleted Live Video
While the live feature was not always present in Facebook since its initial stages, it has certainly gained popularity. Facebook live lets you stream videos, be it performances, events, or just a casual Q&A session. It has become a promising platform for celebrities, musicians, influencers, sportsmen, and entrepreneurs to connect with their fans.
One thing we love about Facebook Live is that it lets you save your live session after you end it. Once you are done talking to your friends and followers on the live, you need to click on the red button that reads "End Broadcast." After that, you will be given the option of either sharing the video on your timeline, saving it in the archives, or deleting the video.
We have seen it happen one too many times that a person goes to click on share or save but accidentally ends up placing their finger on the delete option. If this has happened to you, there is no way you can recover this deleted video back.
One may ask, "Aren't these videos supposed to be saved on Facebook's servers?" Well, you are partly right. Any data from your account, be it live videos, pictures, or other content you share or record on Facebook, is saved on the servers. However, once you manually delete these, they get removed from the servers as well.
Was the Deletion Not Your Fault?
If you had saved your live video, but it has now mysteriously vanished from your account, maybe the deletion of the video was not your fault.
A technical mistake has caused Facebook to delete hundreds of thousands of live videos from users' accounts. Facebook even issued an apology by sending a notification to its users. The notification contained the following text message.
"Due to a technical issue, one or more of your live videos may have been accidentally deleted from your timelines and couldn't be restored. We understand how important your live videos can be and apologize that this happened."
If you are seeing this message, you were probably not responsible for the disappearance of the videos. The very website of Facebook was behind it all. The only way to access the videos is if you have saved them on your device for offline viewing.
If your friend's videos were not deleted, but yours were, do not panic. While not all users were affected by this, a significant portion was. Apparently, the bug had not affected all the Facebook accounts as the technical team at Facebook managed to fix it quickly.
What Was The Glitch?
Many users are still asking questions about what exactly happened, so let's talk about it. It seems that a bug had managed to get into Facebook servers and people's accounts. Any person who went live while the glitch was active and tried to save their video was unsuccessful in doing so. Apparently, the bug deleted the video instead of saving it.
If you were among the streamers who went live during the glitch, we are deeply sorry to inform you that nothing much can be done. Even Facebook has mentioned in their apology that the videos were permanently deleted and cannot be restored.
It is safe to say that Facebook would try its best to fix its mistakes by bringing the videos back to you. One cannot use technical hacks to bring back the deleted data from the main servers.
Did Facebook Manage To Solve The Problem?
Yes. Facebook has solved the issue, and everything is normal for now. Even though it had caused a lot of harm, the bug was rather quickly fixed by the team. This incident, however, has raised many questions regarding the credibility of the social media platform.
Facebook can only fix the mess they have caused by apologizing, which they have done by sending the notification. However, it still cannot undo the deletion of thousands of important live videos.
Wrapping up
Going live takes a lot of preparation and planning. Losing a video that was important to you can be disheartening. Whether it was your fault or Facebook's, you cannot really do anything about it. What you can do is make sure that you download every live video on your device so that a glitch does not come out of anywhere to delete it.
Also Read:
How to Track Location of Someone's Whatsapp Number
How to Recover Deleted Instagram Account Within 30 Days
How to See Who is Searching Your Name on Google
How to Recover Deleted Whatsapp Videos