There are very few hours or days when you won't see someone glued to their phone. After all, the majority of our work depends on smartphones. Therefore, it is difficult to envisage a day without them.
In emergencies, we call individuals right away because we know they will respond. We can all agree that phones are a necessity, despite what our mothers (sorry, mothers) may say about throwing them away.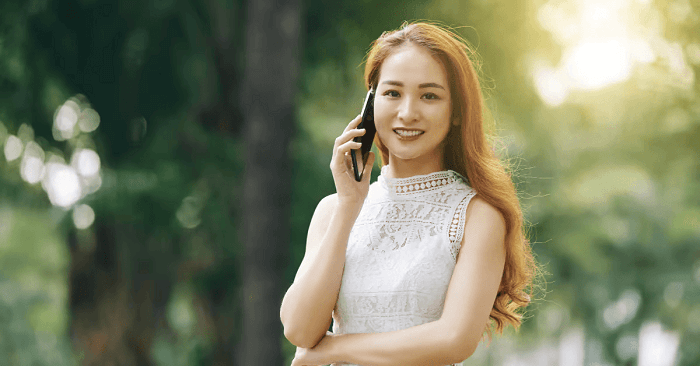 We're here right now because a lot of users want to know how to tell if someone is on their phone. Check out today's blog if you fall into that category.
Can you check if someone is on their phone?
Let's cut to the chase-
You cannot directly check if someone is using their phone unless you are near the target individual. Perhaps a person close to them will be able to provide you with this piece of information.
We ask that you stop right away if you have been wasting time seeking a foolproof method since it is not worthwhile. You must turn to workarounds or alternatives that are readily available in order to determine whether someone has actually been using their phone. We'll go over 7 of these methods in the hopes that you'll read them carefully.
Method 1: Confirm Their WhatsApp "Last seen" Status
How many in the room currently use WhatsApp- an instant messaging and calling app that has caused hysteria in the market? The app continues to enjoy massive popularity, and, well, for all the right reasons, we must say.
The app offers everything you need to make using it enjoyable, from sharing GIFs and stickers to making voice and video calls. All of you who use the app are likely aware of their last seen status. You can always check a person's last seen activity status to see whether they are active on their phones.
Steps to check someone's WhatsApp last seen status
Step 1: Launch WhatsApp on your device.
Step 2: You'll see the chat interface. Now, scroll to the target individual's chat and open it.
Step 3: You'll find the last see (time) under their name at the top of the chat.
Note that it will say online if the person is currently active on the app.
Method 2: View Their Activity on Instagram
Are you and the person you want to reach linked on Instagram? If so, it is now quite simple to determine whether they are using their phone. How?
Well, you can always easily track their Instagram activity. The app now features a function that lets you know a person's activity. To begin with, you can always see if the person recently shared any posts or stories on their account. If so, look at the posting time since nobody can escape the time frame that Instagram assigns to posts and stories.
You can also head over to the DM section to find their last active status. Check out the steps below to understand it more clearly.
Steps to check someone's Instagram status
Step 1: Open Instagram on your phone.
Step 2: Tap the DM icon at the top right corner of the page.
Step 3: Now, scroll directly to the target individual and see their active status on the chat.
You'll find messages like Active Today, Active (time) Ago, and Active Yesterday. However, if you see an Active Now status with a green dot at the bottom right corner of their profile icon, it means the person is currently on Instagram. So, it also implies they are on their phone.
Method 3: Look Out for Their Truecaller Live Status
Many people are unaware of the excellent job Truecaller does in determining a person's live status. We are all aware of how useful this app is for identifying fraudulent or unknown phone numbers, but that is only one of its many capabilities. Allow us to demonstrate how this fantastic tool lets you see who is now using their phones with the help of the step-by-step instructions below.
Steps to check Truecaller live status of a person
Step 1: Go ahead and open the Truecaller app on your device.
Step 2: You'll spot the search bar at the top of the page. Please click on it.
Step 3: Enter the mobile number or name of the person you're searching for and click on the name when they appear under contacts.
Step 4: Look under the profile icon and their display name, and you'll find the last see (time).
The live status shows online, indicating that the person is currently active on their phone.
Method 4: Check Facebook Messenger's Active Status
When it comes to determining if someone is on their phone, Facebook Messenger is yet another instant messaging platform that comes to the rescue. The only simple rule is that your target person must be a Messenger user for this technique to be effective.
So, presuming they use Messenger, we'll advise you to launch the app on your phone or tablet and head straight to the chat list. Find your target person right now and check to see if you can see the Active Now status. You can also check for the well-known green dot that indicates an online user.
Method 5: You Can Determine if They're On Snapchat Using Snap Maps
Teenagers now consider Snapchat to be a safe haven, and its popularity is only growing with time. Now that individuals of all ages are beginning to express interest in the platform, the app is not just for children.
However, if you've registered your presence on Snapchat, you are probably familiar with how snap maps operate. These real-time interactive maps place your bitmojis and those of your friends where they are actually present, allowing you to see where they are and vice versa. In addition, it displays the time since your last activity on the app.
Steps to see the active status on Snap Map
Step 1: Go to Snapchat and tap on your profile icon at the top left corner.
Step 2: Move down until you see the Snap Map section and tap on it.
Step 3: Find the Friends option from the bottom right corner and click on it.
Step 4: You'll find all your friends who are actively sharing their live location with you. See the Find your friends section, and you'll find their last active status right under their names.
Method 6: They React Quickly to Your Texts
Why not try texting them using your device's standard messaging feature if the aforementioned approaches are unsuccessful? You can see whether they are using their phones there to try your luck.
You don't have to worry about whether they are online or not, and it is the finest thing about this strategy. Text messages can be sent or received without an internet connection.
Send them a quick hello and monitor their response. If they respond quickly, they are probably on the phone right now.
Method 7: They Respond to Your Call
We think calling the intended recipient will always be the best course of action because you receive your answers quickly. If the individual has their phone with them or is using it right now, they will respond to your calls promptly; otherwise, they may take a long time to do so.
Frequently asked questions (FAQs)
1. Are social media platforms reliable indicators of someone's online activity?
No, many social media platforms include a feature that lets users hide their activity status. You won't be able to tell whether someone is using their phone if you are unable to use this feature. Combine a person's active status with what they are now doing, such as sharing posts, stories, or live streaming, to establish if they are online or not.
2. If they don't pick up when I call, does it suggest they aren't on their phone?
It may imply that they are not now using their phone and are instead away from them. But remember that this is not the only reason they are not returning your calls. This could also mean that the person is ignoring your call. Therefore, you should look into other options to find out what's up.
In the end
We are getting close to the finish of our blog, readers. Keep in mind that each of the seven approaches we've assembled has flaws and might not produce the results you're looking for. Therefore, you shouldn't rely on any of them alone for greater accuracy and, instead, try combining other methods.
There is no foolproof way to determine whether someone is using their phone, but the methods described here can help you get near to the answer. Please feel free to leave any further questions or comments below.
Also Read:
How to Know Who Blocked You From Seeing Their Story on Snapchat
How to Recover Deleted Facebook Live Videos
How to Track Location of Someone's Whatsapp Number
How to Tell if Someone is Active on Bumble (Bumble Online Status)