Over the years, social media platforms have evolved tremendously. When we speak about social media platforms, one that stands out amongst other platforms is Pinterest!
Pinterest has been among the top social media platforms globally. The prime feature of Pinterest, which allows users to save any image as pins, has been an attractive point to many users. Not only can one save pins, but one can also save and manage several pins on boards.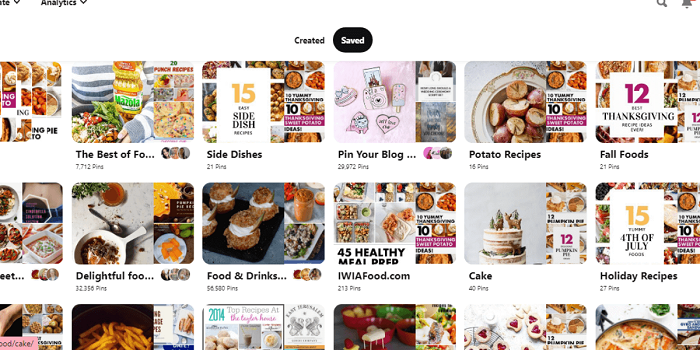 Pinterest is the center of aesthetics and amazing pictures. Whether you want an amazing wallpaper for your lock screen or want to create unique pictures, Pinterest is the right platform! You can also share your personal image creations on Pinterest with the world and let people see your creative side.
When creating boards to save Pinterest images, you may end up accidentally deleting them.
It might happen that one accidentally deletes a pin or a board and finds out they will need it later.
In such cases, users often wonder if they can recover deleted pins. Of course, you do not want to spend your time creating a new board. A few months back, we were going through our Pinterest board, and that's when we ended up deleting one of our best Pinterest boards. The panic that comes after deleting your favorite board is understandable to us.
That's when we did our research about how to recover deleted boards on Pinterest and found some of the most reliable methods. Therefore, in this article, we will provide all the working methods that will help you recover your deleted boards on Pinterest in no time! Don't worry. All the methods mentioned below are tried and tested, so you can count on us!
With that, let's get into the details and get all your favorite images back!
Can I Recover Deleted Pins And Boards on Pinterest?
The answer to the question above depends on each case. Before manually deleting a pin or a board, Pinterest will show you a pop-up box asking if you want to delete it. The dialogue box appearing on Pinterest before you delete the board will also state that you will not be able to get it back. As a result, you will only be able to get the deleted boards back in some cases.
Even if you visit the Pinterest support center, you will see a statement saying, "deleted pins or boards cannot be recovered." While it might not be possible to recover deleted pins and boards in most cases, you can try the methods below to find out if you can recover them.
You can follow the steps mentioned below if you did not delete a pin or board manually but it went missing, as most Pinterest users often complain that their boards disappear from the saved section.
Social Media and Backup
Most Pinterest users share links to pins, boards, and backups over emails and other social media platforms. You can use these links to recover the deleted or missing boards. You should first open your email or social media platforms with the links of Pinterest, search for the board by its name and find it.
Once you open these links, you might get a dialogue box or message saying that "the board you are trying to access is deleted." Underneath the message, you will be able to see a restore button. You should click on it and restore the Pinterest board.
Group Boards
Many Pinterest users join a group board. If you have entered a group board and cannot see it in your Pinterest feed or saved section, the admin of the group might likely have removed you, or you might have removed yourself from the group. In such cases, you should request the group admin to add you back to the group. It will allow you to access the group board.
You should first find the board that you like and want to join. Once done, you should click on the "Request to join" button. You will receive a notification stating that your request has been approved. As a result, you can find the group board you were looking for.
Pinterest Accounts
You might likely have accessed a board with a different account if you are still looking for it or do not remember deleting the board. You should use your email to log into a separate Pinterest account and try finding the board you were looking for.
Wrapping up
Whenever you want to find amazing pictures, you can always count on Pinterest. Surprisingly, Pinterest is home to millions of images that you can download and view. One of our favorite Pinterest features is boards. You can create Pinterest boards that depict your aesthetics and favorites.
You can also share your boards with your friends and families so that they can view them. However, it is also common to accidentally delete these boards. We know you have faced the situation at least once. Nevertheless, you no longer have to panic or stress out the next time you delete your board accidentally.
You can simply follow the methods mentioned above to recover them and enjoy your favorite images in one place! With that, we hope this article helped you recover your deleted Pinterest board in no time.
Over to you. Which method worked? Let us know in the comment section below!
Frequently Asked Questions
1. What if the above methods do not work?
If none of the above-mentioned methods work, you can try out data recovery tools or software to recover your deleted boards on Pinterest.
2. Is there any alternate way to recover deleted boards?
Yes. You can try accessing the cached copy of a board that might be present in your browser or the application itself.
3. Is there a third-party application that saves my deleted boards on Pinterest?
No. There is no third-party app that tracks or saves your deleted boards.
4. How can I access resorted pins or boards on Pinterest?
You can check the "Owned by me" section in the dashboard of Pinterest to access resorted boards.