Instagram has become a go-to platform for billions of people globally. From millennials to Genz, everyone is taking complete advantage of Instagram's exceptional features to share their updates and stay connected with each other without any hassle.
Instagram also made communication incredibly easier as you can connect with anyone you know with a click of a button. You can follow your favorite celebrities to stay up-to-date with their activities, follow news channels to understand what is happening globally, run your business to reach your targeted audience, and more.
Additionally, you do not need to go the extra mile to look up someone's account. You can simply search their name in the search bar to find them. If you have been using Instagram for a while now, you know you can find any page, channel, or people through the search bar.
However, there are various reasons why you may not want your account visible on the search bar. For example, you use a secret account and do not want anyone to find out. Or you do not wish your family members to find you. In that case, you may be wondering if you can hide your Instagram account from the search?
Well, if you are looking for answers to your question, there is no other place you would be instead of this post!
In this article, we have mentioned multiple methods that will allow you to hide your account from the search bar with some workarounds!
Without further ado, let's get into the details!
Does Instagram Allow You To Hide Your Account from Search?
Unfortunately, Instagram has no direct method to hide your account from the search bar. Anyone can search for your username and look at your profile, but if your account is set to private, they will not have access to the content you have posted unless they follow you. But wait. You do not need to worry or be disappointed. There are a few methods that will help you to hide your account from people.
Various Methods to Hide Instagram Account from Search
Below are a few methods that will work effortlessly to hide your account from people! Using these methods below will also help you stay safe and use Instagram without worrying about anyone finding your account.
Unlink Your Facebook Account From Instagram
Linking your Facebook account with your Instagram account helps you share easily. If you really want to hide your account, we advise you not to connect or disconnect your Facebook account from Instagram. When you connect your Facebook account to your Instagram account, you will be popped up in the "Discover People" tab of the friends or people who are friends on Facebook. If you have already linked your Facebook, you can unlink it by following the below steps.
Step 1: Head over to your Instagram account from your Android or iOS device.
Step 2: After logging in to your account, click on the circular profile located in the bottom right corner of the interface.
Step 3: Tap on the three-lined option located in the top upper-right corner of the app interface.
Step 4: Tap on the "Settings."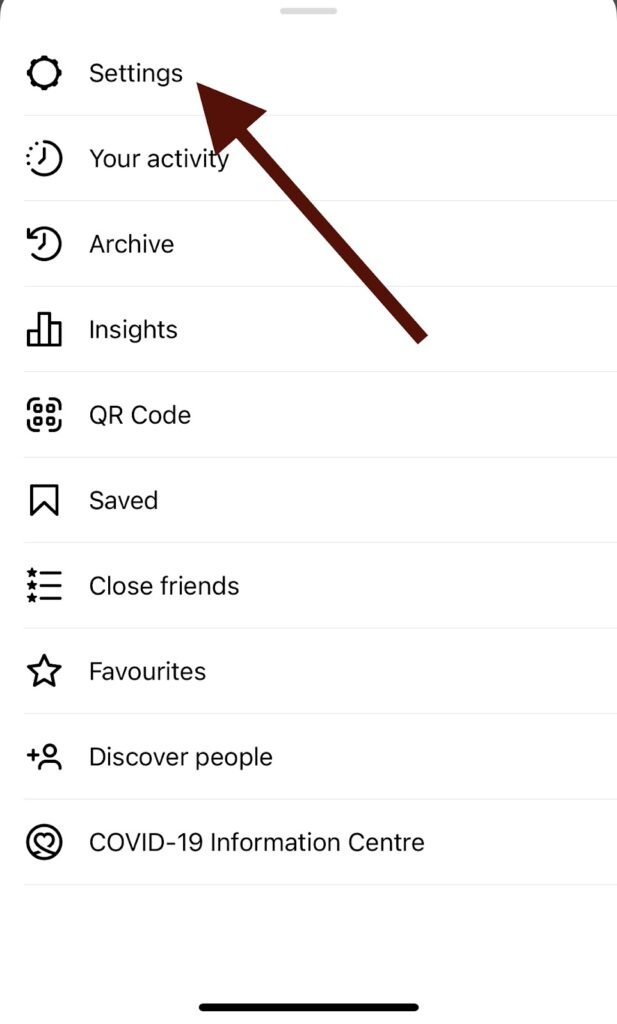 Step 5: At the bottom of the interface, you will notice "Accounts Center." Click on it.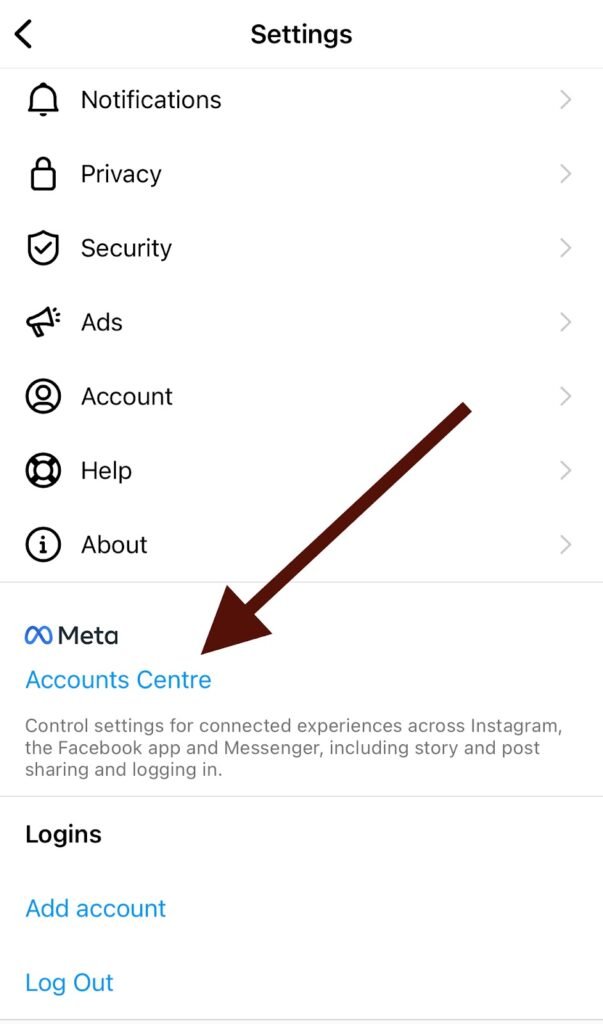 Step 6: After selecting the accounts center, click on "Accounts & Profiles."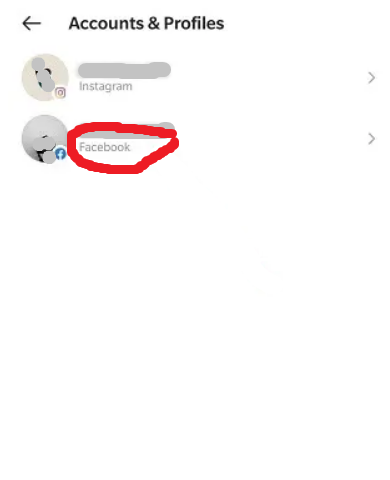 Step 7: Choose your Facebook profile.
Step 8: Click the option "Remove from accounts center" option to remove the Facebook account.
Step 9: After that, you must confirm the "disable connected experiences for your account."
Once you have unlinked your Facebook account, your account will no longer appear on "Discover People" when your Facebook friends sync their contacts.
Change Your Account to Private
It is one of the easiest ways to make your profile less visible. Well, you can indeed be searched and discovered on the search bar, but people will not be able to look through your profile like posts, stories, reels, etc. Here's how you can change your account visibility to private.
Step 1: Open the Instagram application on your phone. Login to your account.
Step 2: After logging into your account, open the settings just like the steps mentioned in the above trick.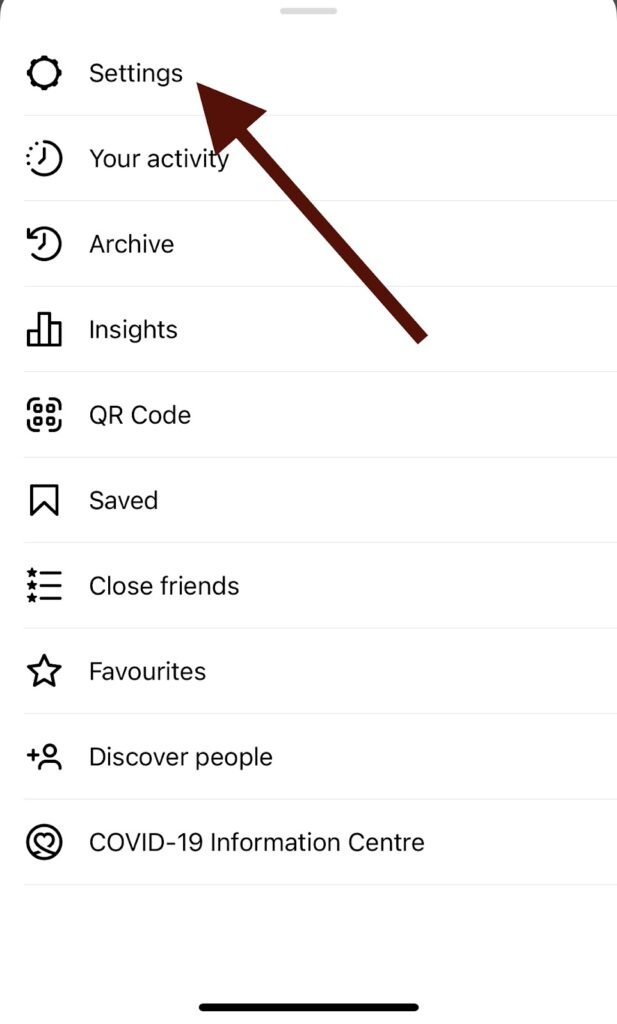 Step 3: After opening settings, click on privacy.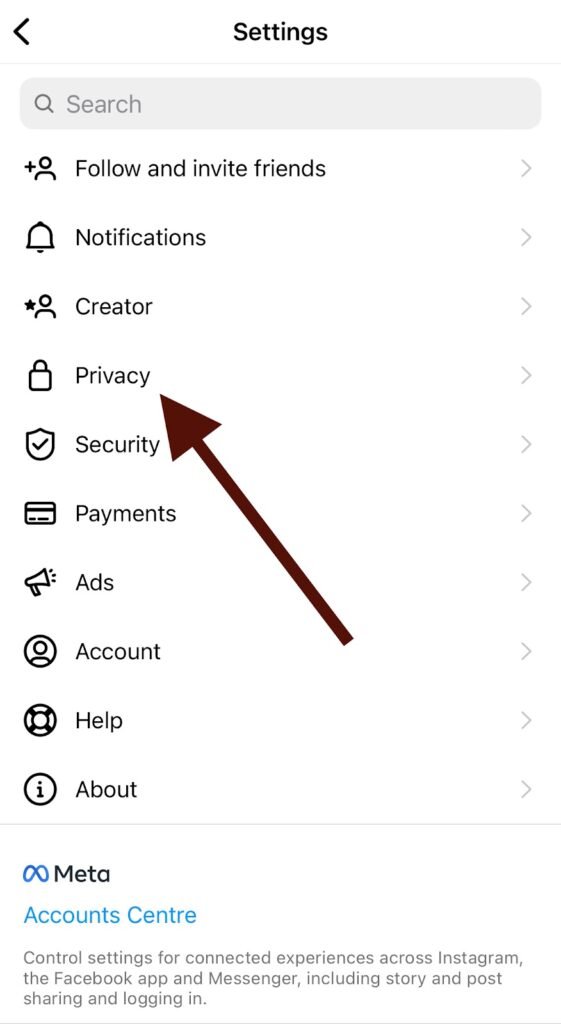 Step 4: After opening the privacy settings, toggle on the option on the private account located on the top.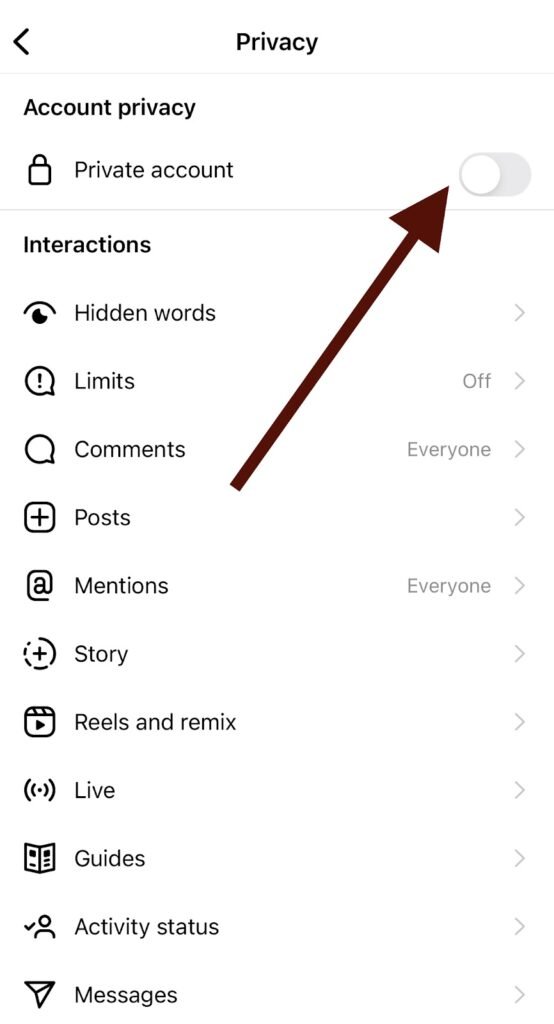 In this way, your account will be private. People can look for your profile on the search bar but will not be able to look through your posts or personal information.
Remove Your Phone Number
Removing the phone number you have linked to your Instagram account will also help you be non-discoverable on the search bar. But also keep in mind that the two-factor authentication will be removed from your account when you remove your phone number. For this purpose, keep a verified email address connected to your Instagram account because Instagram requires at least one way to verify and contact you. Here's how you can remove your phone number from your Instagram account.
Step 1: Go to your profile and select settings.
Step 2: Click on the Account option.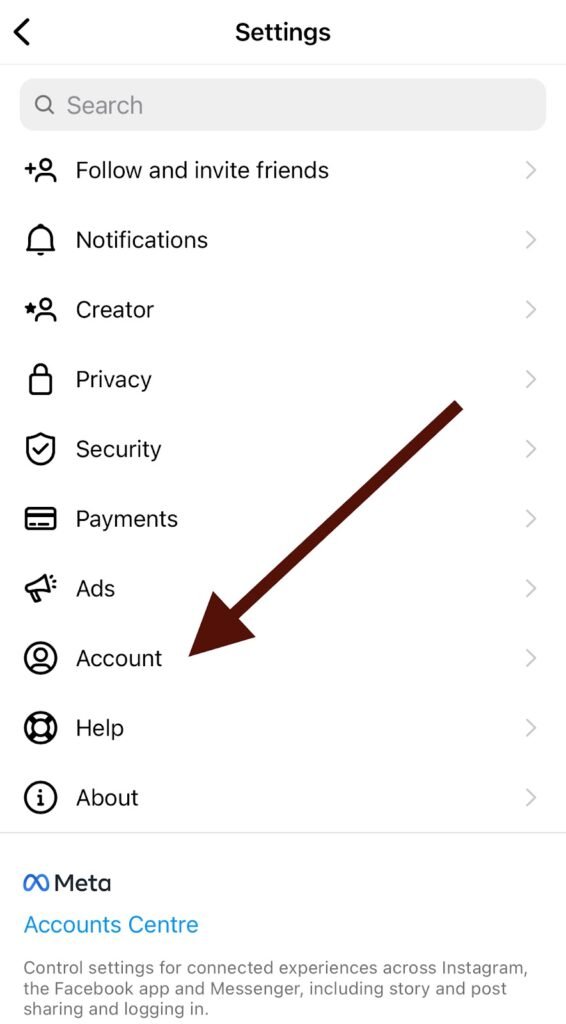 Step 3: Now, select "Personal Information."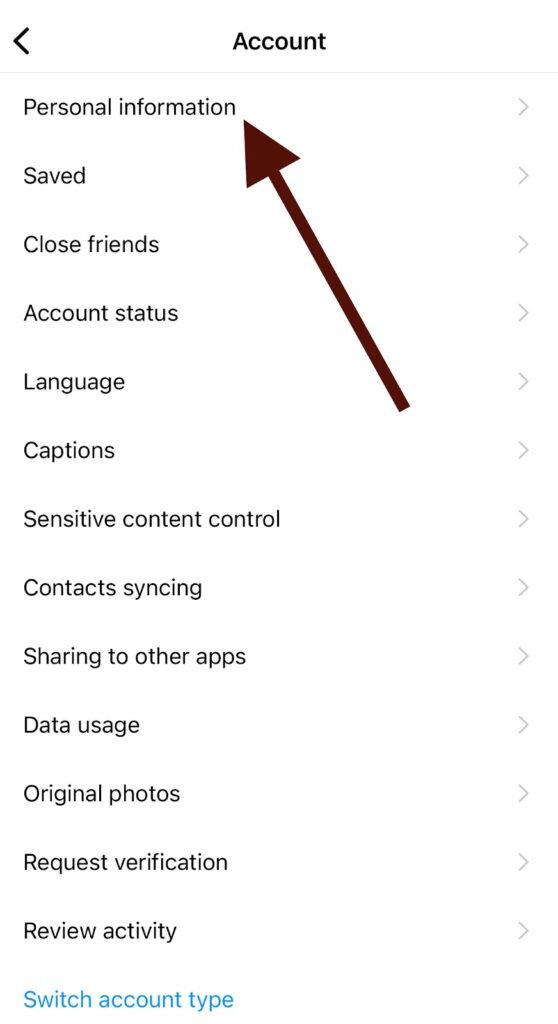 Step4: Your personal information will be displayed like name, phone number, gender, and birthday. Click on the "phone number" option.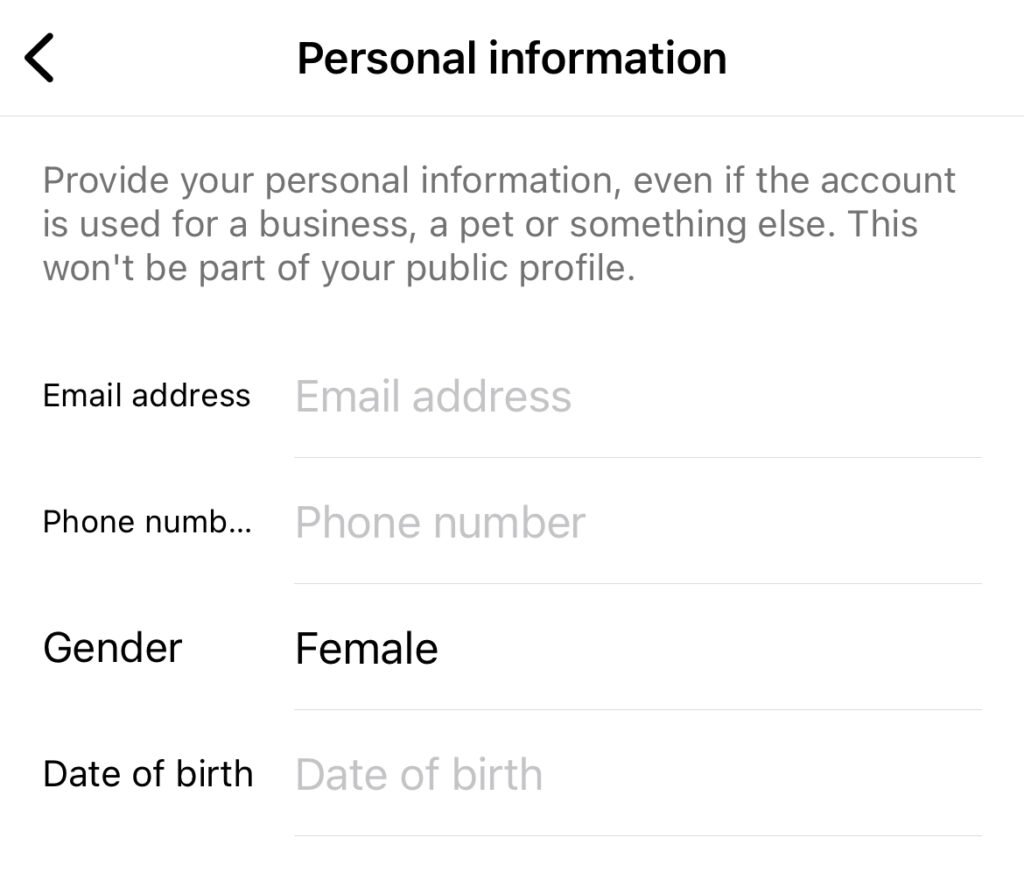 Step 5: You can now change your phone number.
Block The Specific Person
If you want someone not to search you on Instagram, you can opt to block and report them. If there is some user who spams you or irritates you, you can block them instantly just by heading over to their account and clicking on the block and report user. After blocking them, the user can no longer search you or discover your account on the search bar.
Furthermore, even if the person tries to search your account on the search bar, they will still not be able to see your profile.
Wrapping up
This comes as no surprise that Instagram has taken over the world and risen in the world of social media. Safe to say, it was quick enough to surpass Facebook and other social media platforms due to its exceptional features. The platform gives you unique experiences and allows you to socialize with your friends on the internet!
Besides, you can effortlessly search for someone's account and vice versa. However, if you are someone who likes their privacy and does not want others to discover you, you will want to hide your account from the search bar of Instagram.
To wrap it up, you cannot hide your account directly, but with the methods mentioned above, you can protect yourself from being discovered.
With that, we hope this article helped you understand how to hide your Instagram account from search. What are your thoughts? Let us know in the comments section below!
Frequently Asked Questions
1. How can I make my account non-discoverable on Instagram?
Unfortunately, there is no way to make your account non-discoverable on Instagram's search bar. You can either block the specific person by which the person will not be able to discover your account. You can also make your account private so that people may find your account on the search but won't be able to look at your posts, stories, or any other personal information.
2. Can we hide our Instagram account without deleting it?
Yes, Instagram allows you to hide your account without deleting it. Follow the tricks mentioned above in the article to hide your account.