In this digital era, everything is going digital. Earlier, you could make calls only through cellular mode or with a valid sim card. Thanks to the invention of numerous apps that now enables you to stay in touch with your loved ones even without a sim card. Just through the internet, you can make calls.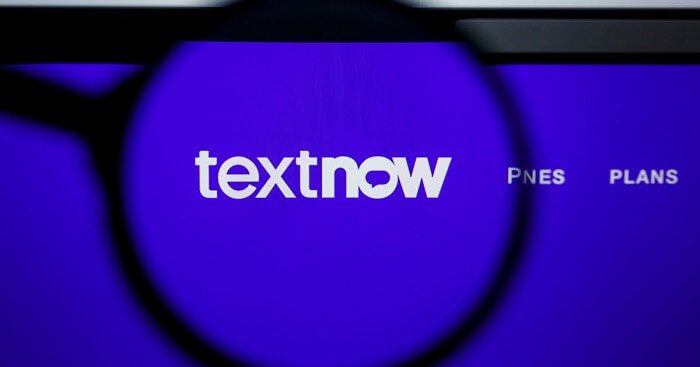 Sometimes, network issues can cause a lot of trouble and interrupt during your calls. Often, improper network issues can disrupt your work life, too, considering if you are conducting your business.
Many platforms allow users to make calls over WiFi. Such platforms implement VoIP (Voice over Internet Protocol) to enable free calling to the users of various media. TextNow, as a platform, launched as a VoIP service initially. It allows users to text and call over WiFi by giving them a free number.
You must know that TextNow only works in the US and Canada. Apart from these countries, the platform will not work in any nation. Services related to calling and texting are similar to mobile network services. The only difference is that you must pay bills with your network provider, and platforms like TextNow are free.
Users sometimes receive Spam calls and texts from a TextNow Number. During your usual day, it can be annoying to deal with irrelevant calls and texts from unknown numbers.
While dealing with spam calls and messages might be annoying, you can always find out to whom the spam number belongs. As per TextNow, you cannot track a TextNow number as TextNow does not reveal any information about the identity of the user.
Many users have questions about TextNow. One of the common queries of people is how to track numbers on TextNow for free. In this article, we are going to explore if TextNow allows you to track someone's number and how to do it.
By the end of this article, you will be able to discover all the solutions. So, with that, let's get into the details!
Can You Track a TextNow Number?
Many users may contact the TextNow support team. However, you will likely not obtain any beneficial results by reaching out to the support team. You can check the TextNow user's profile or the number you want to track. You can track them if the details entered are correct.
As a result, there is no concrete method to track a person with a TextNow number. However, other techniques can be employed to track someone with a TextNow number. You can try any of the methods listed below to track a person with a TextNow number.
How Can I Track Someone With a TextNow Number For Free?
While there is no direct or official method to track a TextNow number, you can use various different approaches to track someone. Tracking them will allow you to know who is calling or texting you and whether the person is genuine or just another spam.
Below are a few tested methods that will help you look up someone's number on TextNow.
TextNow Account
One of the easiest ways to get more clarity about to whom the TextNow number belongs is by creating a second account on TextNow. You should create a new account which will give you a new number. Once done, you should text the person who has been spamming you.
To be able to find out the reason behind spam calls and texts, you should form a convincing and relatable story and start a conversation with them. After that, you should try to appeal and convince them and build a good bond. As a result, you will be able to find out the identity of that person.
TextNow Number Lookup Tools
You can access TextNow number lookup tools to discover the identity of the person who has been spamming you. You should open a browser and search for TextNow number lookup tools.
After doing so, you will be needed to enter the TextNow number of the spammer and click enter. Once done, you will be able to see the identity of the TextNow spammer. You can see details like name, email id, address, etc.
Observer TextNow Number
You should observe a TextNow number in the following ways to track someone:
Account details will likely include first and last names. You should check such information to get a person's identity.
You will also be able to get a grip on the user's email address if they have entered it correctly
You can also check the phone call history and see if you can find out if the number is present in the records.
You should also check the text history records to check if you have interacted with a particular number.
TextNow does track a lot of data like IP addresses, device information, email address, messages, etc. However, you will only be able to track such information if you are a government law enforcement officer with the right to access such data by TextNow.
Wrapping up
It can be tricky to figure out who is texting or calling on TextNow. You don't want to waste your time by engaging with spam calls and texts. If you want to get the right solution, you can track their number and get details on who they are and where they are from.
Tracking someone will also allow you to know if the other person is genuine and is important. While there is no direct method to track their TextNow number, you can still try the methods we have mentioned above! All the methods mentioned above are free to use, so you don't have to worry about paying a hefty amount to track someone.
All the methods mentioned above are tested by our experts, so you can count on us with our solutions! So, wave goodbye to the spam and irrelevant calls and texts and track them right away!
We hope our article helped you in tracking someone's TextNow number. So, which method worked for you? Let us know in the comment section below!
Frequently Asked Questions
1. Is TextNow free to use?
Yes. TextNow is free to use as it is ad-supported, so you do not have to worry about paying a single dollar from your pocket.
2. How will I get a number from TextNow?
You need to sign-up on the platform, after which you will be asked to enter your location area code. Once done, you will receive a TextNow number.
3. Can I receive a verification code on my TextNow number?
No. You will not be able to receive any verification code on your TextNow number. If you want to state receiving verification numbers, you will have to lock the number by paying some amount.
4. Is TextNow safe?
Yes. You can rely on TextNow as it does not reveal any information related to the user and provides an end-to-end phone service within the platform.