View Private Profile On Instagram: Social media has become our most prominent go-to option when it comes to checking information about someone, especially Instagram. Undoubtedly, it is one of the biggest social media platforms that allows users to share their day-to-day activities with their friends globally. Besides being a social media platform that brings people closer, it has also managed to boost small businesses and help them market efficiently.
Instagram allows users to create either public accounts or private accounts. Anyone can access public accounts (yes, even if they are not following you). In contrast, private accounts restrict the activity and only allow followers to view your stories and posts.
Imagine you are at a party and you find an attractive person. You speak to your friends and know their names. The first thing you will do is check out their Instagram profile to learn more about them, but unfortunately, you notice that they have a private account. Now the question is, how to view private profiles on Instagram, or is it even possible with all the tight security by Instagram?
Unfortunately, there is no direct way to bypass Instagram's security layer and view someone's private profile. However, there are some proven methods we will list in this article that will help you view someone's private profile!
With that, let's dive into the details!
Legitimate ways to view someone's private profile on Instagram
1. Send them a follow request
One of the most legitimate and easiest ways to view someone's profile is by hitting the follow button. Once they accept your follow requests, you will be able to see their posts, stories, reels, and highlights. The possibility of them accepting your follow request depends on how well they know you. If you both have mutuals, it will automatically increase your request chances to get approved.
To increase the chances of being accepted, you can send a direct message to the person. Remember, avoid creepy messages! Be authentic and express your feelings. To send a direct message, click on the three dots on the right side of their profile.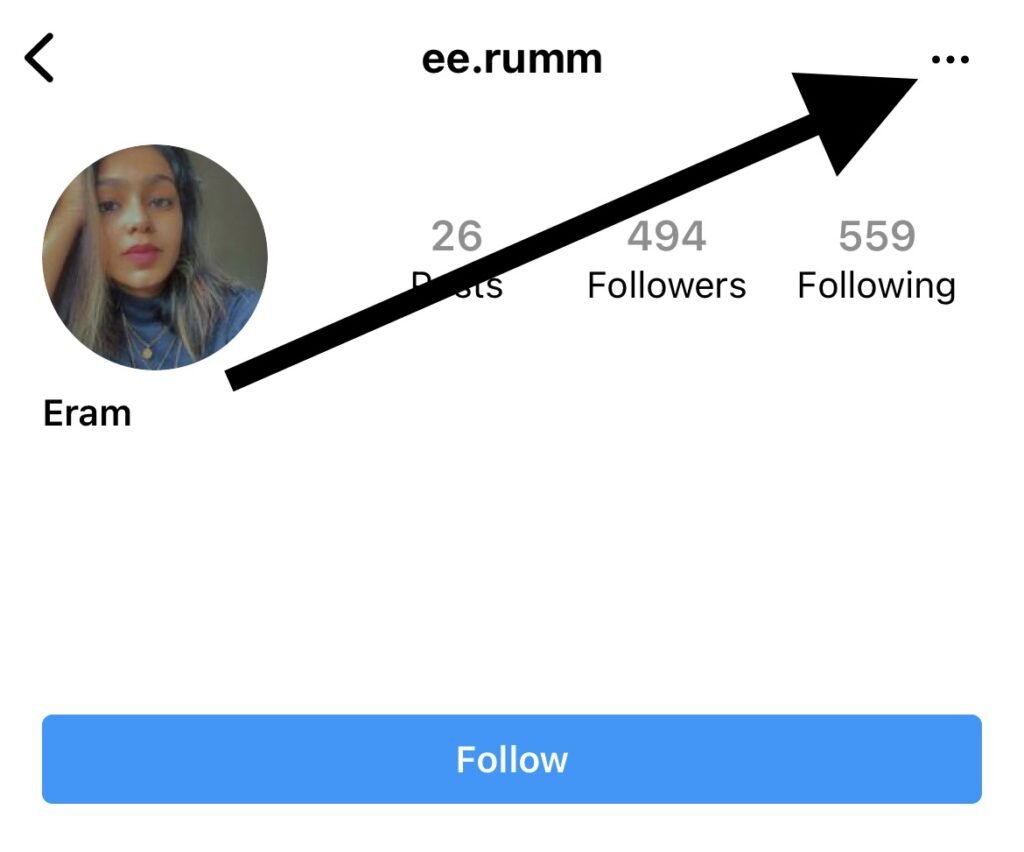 Now, click on send a message. The message will be visible in their message requests section.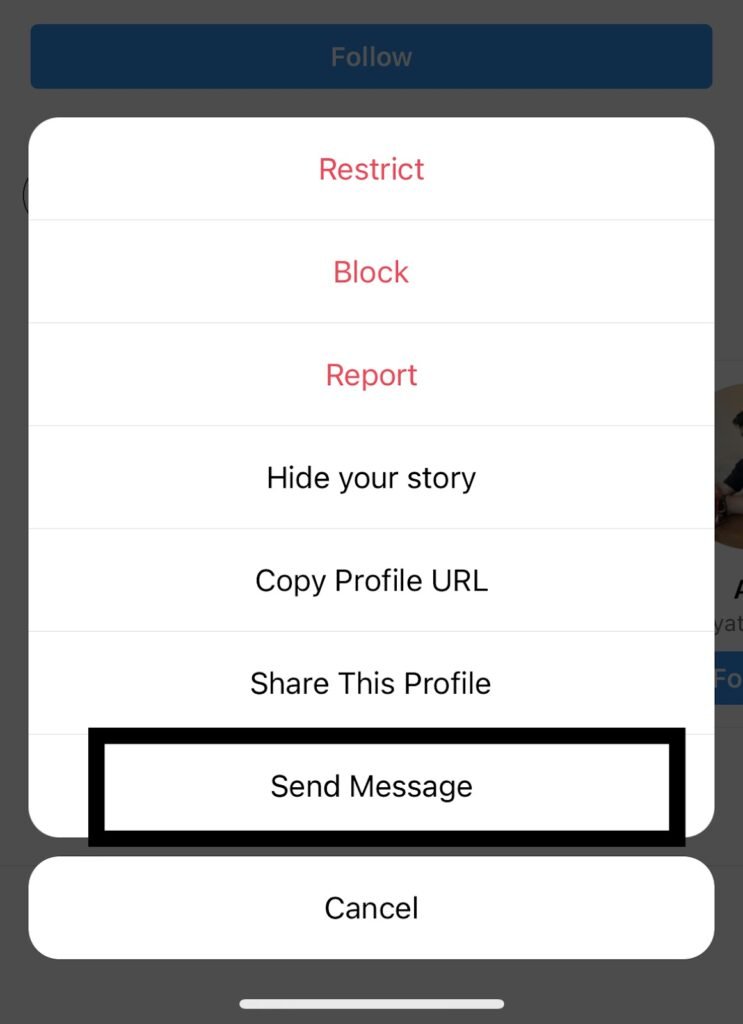 2. View their profile through a friend
If you have mutual friends with the private profile owner, you can take help from your friends to view their stories, posts, and more. We know it sounds a little too mainstream, but what's wrong with following old school way?
3. Create a fake Instagram account
If you want to go undercover, meaning you want to view their profile without letting them know who you are, creating a fake Instagram account and sending them a follow request through it may work.
Remember, when you impersonate someone, use a new email address and phone number to reduce your chances of getting caught. However, impersonating someone else is against Instagram's terms and conditions, and if your account is reported, you will permanently lose your account.
The fake Instagram you create should not actually look fake to the person you are sending a follow request to. To make your account look genuine, you can follow other people, celebrities, influencers and upload a few good pictures that do not look copied from Google ( needless to say!)
4. Checking their account on a different social media platform
We all stalk someone we like from time to time, but remember, do not become a creepy social stalker! It can land you in deep trouble legally. Nevertheless, if you do not have any luck with your request being accepted, another way to know more about them is by checking their profile on other social media platforms such as Facebook and Twitter.
You can take their full name from their Instagram profile and search for them on Facebook. If you have mutuals on Facebook, there is a high chance you will see their name in the search results first. Of course, this does not give you access to their Instagram account, but you can surely know the details you need.
5. Search them on Google
Searching their name on Google will help you find their old posts (if they had a public account before). You can directly type their username and hit the search button. Next, go to the images tab to see if you can find anything.
Another way to search for their images is by typing their full name in the Google search bar and checking the images section. You can find their pictures from different social media platforms, including Twitter, Facebook, LinkedIn, and more. These images will also contain a direct link to their profile.
Wrapping up
Stalking can often cause problems. However, if you are a no-harm stalker simply stalking someone's profile because you like them, the five legitimate methods will work the best for you!
Although various third-party apps are available to view someone's private profile, we do not encourage using these third-party apps. One of the prime reasons is you are going against Instagram's policy, and invading someone's privacy without their consent is unethical. Use the third-party apps at your own risk.
We hope our article helped you understand how to view a private profile on Instagram. If you have any questions, feel free to drop them in the comments section below!
Frequently Asked Questions
1. Can you view someone's private profile on Instagram without following them?
Unfortunately, no. Instagram protects its users privacy and if they have a private profile, you can only view it by sending them a follow request.
2. Are third-party apps for viewing someone's Instagram profile safe?
Even if you get access to someone's profile through third-party apps, it is unethical way as you are invading someone's privacy without their consent. Moreover, using third-party apps are against Instagram's policy. Therefore, we do not recommend using it.