Unlink Phone Number from TikTok: There is no explanation why you haven't heard of TikTok unless you are living in a cave without access to the internet or human interaction. Its user-friendly layout makes it easy to access a variety of videos that match your tastes. Additionally, you would enjoy watching local creators on the app because it indicates that popularity isn't limited to prominent personalities and celebrities.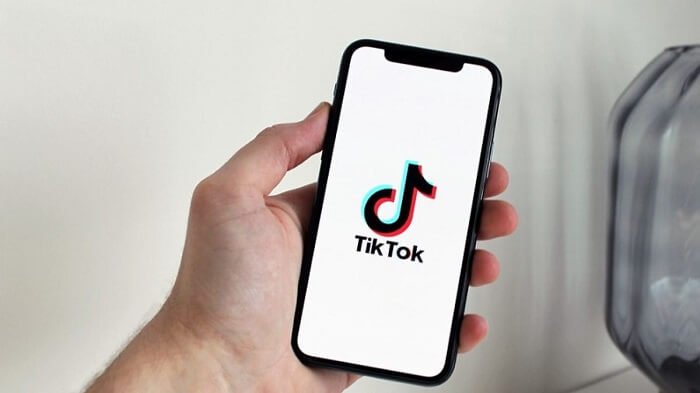 You'll see that many of your regular people who lead simple lives flourish and become digital stars.
You've probably heard about Khaby Lame, who presently holds the title of being the most followed TikToker. He started posting on TikTok after being sacked from his job during the 2020 pandemic, and look where he is now! He is a typical guy who became known for his hand gestures and wordless jabs.
Anyway, given that you are reading our blog about TikTok, we may assume that you absolutely love it. Today, we will talk about one of the common questions people ask about this app.
You can find out how to remove or unlink your phone number from the platform today. There can be a lot of reasons you might want to do it. So, let's avoid getting into those now and concentrate on how to do it in the paragraphs ahead.
Does TikTok allow you to remove or unlink the phone number?
We have something important to tell you before you proceed with the steps to remove or unlink your phone number from TikTok, though.
You cannot remove or delete your phone number from the TikTok app. There isn't an internal feature that allows you to delete your current phone number easily.
However, this does not suggest that it is a hopeless cause! The application still allows you to change your current number for a new one, which we'll go into more detail about below.
Since the delete option is not available, let's read about some available options.
A step-by-step instruction to unlink your old phone number on TikTok
Have you received a new phone number and want to update it on all of your social media profiles? Well, switching phone numbers is something that people frequently do. Thus, it is obviously not a herculean feat.
In this section, you may learn more about unlinking your old phone number from TikTok. And similarly, it is simple and takes only a few minutes to change the number associated with your TikTok account. So, don't stress if you attempted doing it but were unsuccessful.
So, what are you waiting for? Go ahead and check out the steps right away!
Steps to edit your phone number on TikTok:
Step 1: Open your device and go to the TikTok app on it.
Step 2: You will find your profile icon labeled Me in the far right corner at the bottom of your screen. Click on it.
Step 3: Your TikTok profile page will be on display. Do you see the three dots or a hamburger icon on the top right side of the screen? Tap on it.
Step 4: On the Settings and Privacy page, you should opt for Manage my account under the account category.
Step 5: Next, you will see the Phone Number option with your phone number. Tap on it.
Step 6: TikTok asks you to verify your current number, so hit the Send code button to do it. It is only then you will be allowed to change your phone number.
Step 7: You will receive a four-digit code on your registered phone number. Enter it to complete the verification process.
Step 8: After verification, enter the new number which you wish to add and hit the submit option.
Step 9: In the final step, you must tap on the option called Send OTP so that TikTok can verify the new number.
How to remove your phone number permanently from TikTok?
Yes, we did warn you that removing your phone number was unlikely, but that's just because the app doesn't provide you the option to do so. So, it takes a little more work and patience on your part to permanently remove a phone number from the app, but it is achievable.
You can always contact the TikTok support team with your troubles, and they will be happy to assist you. Therefore, carefully follow the instructions below if you have lost your current phone number and want to permanently delete it.
The steps work for both iOS and Android users!
Steps to remove phone number from TikTok:
Step 1: To begin, head to the TikTok app installed on your device.
Step 2: Click on the Profile icon titled Me to head to your profile.
Step 3: Navigate to the three dots/hamburger icon and click on it.
Step 4: Scroll down to find the option called Report a problem under the Support section and tap on it. Next, you should tap on the Account and Profile option.
Step 5: Go for the Email and phone number option on the next page.
Step 6: Select Changing the phone number or email associated with an account.
Step 7: Tap on No when it asks Is your problem resolved?
Step 8: Hit the Need more help and then briefly explain your concern in the Tell us your feedback field.
You can type something like: I do not have access to the currently registered phone number and therefore wish to remove it permanently from my TikTok account.
Wait for the TikTok support team to contact you to address the problem after you have completed the steps. They will take your number off the app after they approve your request.
For verification, the TikTok team will need your basic information, including your TikTok username, sign-up date, old phone number, and photo ID. The verification procedure should take anything from 48 hours to a week to complete. And the entire procedure could take more than a week or two, so be patient.
Wrapping up
TikTok is one of the social media apps that has its grip tight on people today, regardless of their age. There is never a boring moment in the app, whether you are a creator or just a regular viewer, as new milestones are unlocked every day.
We talked about removing or unlinking phone numbers in the blog but soon learned there wasn't a way to do that. We then spoke about how to report the problem after figuring out how to edit and replace the number with another.
Hopefully, you learned something from the blog! Drop share your opinions with us in the comments section.
Frequently Asked Questions
1. Can we create multiple TikTok accounts using the same phone number?
You can only run a single account with one phone number, according to the TikTok Help Center. Therefore, if you want to use the same number for your new account, you must update the number on your old account.
2. What does it mean if TikTok says my phone number is already registered/used?
If you sign up for TikTok and it says that your phone number is already used or registered, it means that someone else has already created a TikTok account using your phone number.
Therefore, you must first remove it from the other account in order to use it.
Also Read: How To See Your Followers On TikTok