Most of us have undoubtedly heard of and even used Netflix, the largest streaming service in the world. This premier platform for streaming media was one of the pioneers in the streaming industry.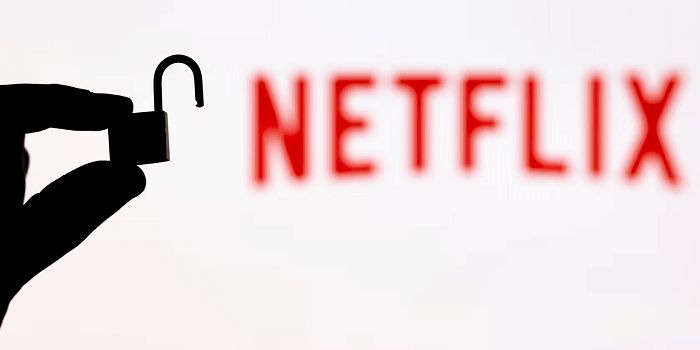 Since its launch in 1997, it has established itself as the go-to site for any series or films we want to see. The platform is still supreme even though it faces competition with other streaming platforms.
Imagine arranging your space so that you can spend the ideal weekend watching Midnight in Paris on Netflix by yourself. And now that you're ready, your pals ask you for your Netflix password in the middle of the film, but you can't seem to remember it! Now since you can't remember it, you're stuck without a plan of action.
You're currently browsing for methods to view your password without logging out. You are aware that logging out locks you out until you can locate or, at the very least, remember the password.
If you have encountered a similar problem, we are aware of how annoying it may be. So, we are here to pull you out of the frustration phase today.
We are going to answer how to view your Netflix password while being logged in.
What are you still hanging out for? Let us read the blog and see what solution we have in store for you!
Is it possible to view your Netflix password when logged in?
This section explains whether Netflix has included any function that allows you to view your password when logged in.
When you are logged in to Netflix, you cannot view your app password. The app does it for security reasons so that your account stays secure.
Also, that doesn't mean there isn't a way to solve this issue. Of course, we have to do it outside the app if this OTT platform doesn't offer us a setting like that.
And this is what we will talk about in the paragraphs that follow.
Use your browser
Netflix viewing through a browser is rather popular if you ask us. Have you ever viewed Netflix on a friend's phone, for example? So, you're most likely using the platform's browser version if you have a weekend plan to binge-watch Money Heist on it.
The app works with many popular browsers, including Chrome, Firefox, Opera, and even Safari.
Do you know that every major browser, including the one you are likely using right now, includes a built-in password manager?
Your saved password can be automatically filled in when necessary. So those saved passwords will eventually come in handy.
Naturally, the techniques work with both PC and mobile browsers. As long as you are streaming Netflix there, it is all good.
View Netflix password when logged in via phone
Nowadays, Netflix fans are particularly fond of the mobile Netflix plan. So, it makes sense that using your mobile app or browser is also becoming more popular.
You can't actually open your laptop every time you need to watch a show, particularly in jam-packed public areas. So, You can stream on your mobile anytime and anywhere you want. But you might also need a companion to keep you going on the otherwise dreary trip.
Additionally, some of our phones don't have enough memory to keep the Netflix app installed, so we usually access it through the mobile browser instead.
In order to get started, we'll explain how to view your Netflix password on a mobile browser. The instructions are clear, so grab your phones and get to work immediately away, so we don't fall behind.
Steps to view Netflix password when on a mobile browser:
Step 1: Open your mobile phone and head to Google Chrome.
You can use any major browser through which you have streamed Netflix. We are going forward with Chrome since it is a default browser for many of us.
Step 2: A three-dot icon appears on the top right-hand corner of your browser screen. You should click on it.
Step 3: A menu with a list of options present will pop up in front of you; choose Settings from there. This option is sitting towards the bottom of the menu.
Step 4: You will find yourself on the You and Google page.
You should also see a section titled Basics, under which a Password option is present. Tap on Passwords.
Step 5: On this page, scroll down to see the Passwords option. You might see the list of the website you have logged in to via Chrome browser and saved the password too.
Step 6: Search for Netflix, and click on it.
Step 7: Upon following the previous step, you will reach the Edit password page. The password will be in the form of dots, so click on the eye icon on their right.
Step 8: You need to verify that it is you, so type in the password of the device or use the touch screen to unlock it.
You now have access to the Netflix password without having to change or reset it.
How to view Netflix password when logged in via PC
We all like stepping outside of our normal routines every once in a while. And the best plan for filling those spare moments is binge-watching shows on the platform. So, we open Netflix on our computers, bring food and invite our friends over.
Do you use Netflix on your PC or laptop's web browser? A lot of people do. There is a relief for you if you use it, though! You can absolutely see your password without having to log in, just like you did for the mobile browser.
Although the procedures could vary slightly, we will explain everything to you so that you won't run into any problems.
Steps to view Netflix password via PC:
Step 1: Open your web browser and tap on the three dots icon on the top right side of the page.
Step 2: Can you spot the Autofill option on the page's left menu? Click on it.
Step 3: A Password Manager is right at the top under the Autofill section. Click on it to enter.
Step 4: Scroll down to search for Netflix and hit the eye icon to reveal the password.
Note that here again, you might have to pass through the security check by entering the password of your system. So, enter it and tap on ok if you get this option.
Wrapping up
This blog covered the topic of viewing your Netflix password when logged in without having to reset or modify it. We verified that the Netflix app does not support this. Thus, you will need to take some detours in order to complete this activity.
So, we brought our browser-based password managers to the mix. We discussed in-depth the steps we must follow in order to disclose our Netflix password.
Did you succeed in viewing your Netflix password without having to reset or change it?
Frequently Asked Questions
1. How should I reset my Netflix password on my phone?
You may reset your Netflix password effortlessly since it doesn't require any complex steps.
Step 1: On your mobile phone, go to Netflix and tap on your profile icon at the top right corner.
Step 2: Here, you will see the Profile & More tab; hit the Account option. You will be redirected to your mobile browser.
Step 3: Go to the Membership & Billing section, and you will see the Change Password option present. Tap on it.
Step 4: You will see the Change Password page here. Enter your current password in the first box. Then, type the new password in the second box and confirm your new password in the third box.
Step 5: At the end, hit the Save button.
2. Can I still reveal the Netflix password from the browser if I don't know the passcode of the device?
No, you must pass the security check, and then only your browser will allow you to view the Netflix password.