Social media nowadays acts as a sort of survival kit for many people! People spend their lives online, sharing stories, interacting with others, and keeping up with current events! If there is one application that perfectly suits everything we mentioned above, it is Facebook!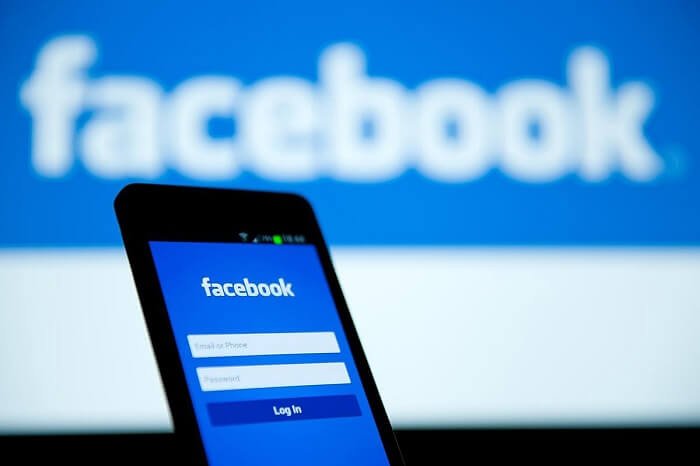 Everyone is aware that encrypting the app with a password will keep hackers and snoopers out. However, isn't it difficult to remember each unique password when you have so many online accounts?
Have you read about folks holding Guinness world records for super memory and numbers? Well, we are sure you have, and if not, check them on Google! There are certain people who can retain numbers effortlessly, but we're not sure if you and I fall into that category.
You forgot your Facebook password; that's why you're reading our blog right now, isn't it? You can always choose the Forgot password option to reset your password.
You might wonder if it is possible to view your Facebook password without having to update it if you are logged in on the platform. After all, why would you want to go through the trouble of having the password reset if you can just see it?
The subject of discussion today will be how to view our Facebook password while logged in. Let's explore further to discover more!
Does Facebook allow you to see your password while logged in?
We are aware that you have been pondering whether it's possible to see your password while remaining logged in to Facebook. This is why we are checking whether Facebook already has such a feature in place or if this is just a wild guess on our part.
The fact is that Facebook does not let users view their passwords while logged in. Now that we are aware of this letdown let us look at why the app does not allow it to make sense of it.
You see, you don't always access Facebook on your device, right? We cannot recall the number of times we have used the app from a friend's or family member's phone, a school computer, or a cafe! Although doing this is perfectly alright, what if you forget to log off of these devices?
It basically means that anyone with access to the devices may view your password easily, which is disturbing. Not everyone has pure intentions, and they may use your account with malice as well. If this feature is made available on the app, it could threaten user security.
Here is what you can do instead
Web browser password manager to the rescue
Relying on the internet has become standard in our tech-driven environment. We often set strong passwords for our accounts on Facebook and other social media platforms. However, a problem emerges when you are unable to memorize them.
We regularly wonder if browser-integrated password managers can live up to our requirements. Therefore, we must inform you that these password managers feature a setting to safely save all of your passwords. Password managers integrated into your web browser can help us in this situation.
These online browsers can sync your passwords across all of your devices and alert you of security breaches. It will be simpler for you to log in whenever and anywhere once you've synced it.
Let's introduce you to a couple of our preferred web browsers that are great at revealing our Facebook passwords while being logged in!
Google Chrome
Google Chrome is notably the most well-known web browser at present. Its built-in password manager is free and is pre-installed in Chrome.
You've probably encountered the scenario when a pop-up window asks you if you want to save your password after using Chrome to sign in to Facebook. So, if you agree, Chrome's password manager stores your password.
There is no doubting the simplicity with which Chrome may be used to connect to your Facebook account. It auto-fills your password, and you log in without any problem later.
Steps to view your Facebook password using a Chrome password manager:
Step 1: Open Google Chrome and tap the three vertical dots at the top right corner of the screen.
Step 2: There is an option called Settings towards the bottom; click on it.
Step 3: In the left panel, an Autofill option is available. Tap on it.
Step 4: You should spot the Password Manager under the Autofill section. Click on it.
Step 5: Scroll down to find three options: Site, Username, and Password. Look for Facebook and tap on the eye icon to reveal the password.
Note that Chrome might ask you to enter your password to unlock your device for safety purposes.
In case you are using the Chrome mobile browser, the steps are not that different. Only once you enter the Settings tab do you get the Passwords option directly, and by tapping on it, you can head to Facebook and click on it to uncover the eye symbol to reveal the password.
Gmail account
Your next best option is to use your Gmail account to check the passwords you've saved for Facebook or any other website in your Google account.
Steps to view your Facebook password using a Gmail account:
Step 1: Go to Gmail on your device and tap on the profile icon at the top right.
Step 2: There is a Manage your Google Account option; click on it.
Step 3: You are immediately taken to the Home tab on your Google account. But if you scroll right, you will be able to see a Security tab, head to this option.
Step 4: Navigate to the Password Manager tab and enter it.
Step 5: Search for Facebook and click on it.
You will be requested to enter your lock screen or put in a password depending on your device's security feature. Do as requested.
Step 6: There is your Facebook username and password. Tap on the eye icon and see the password.
Mozilla Firefox
Mozilla Firefox is the browser of choice if you want a user-friendly password manager. This browser-based built-in password manager aids in saving and encrypting your Facebook passwords.
Mozilla Firefox claims that it can assist you with Autofill logins and Passwords, suggest and generate strong passwords and show alerts about passwords for breached websites.
Steps to view your Facebook password using Firefox password manager:
Step 1: Head to Mozilla Firefox on your device.
Step 2: You must see the three horizontal lines in the upper right corner; tap on them to open the menu.
Step 3: Select Settings from the menu and head to the Privacy & Security tab present on the left panel.
Step 4: Do you see a Saved Logins… option? Click on it.
Step 5: Look for Facebook.com and to view the password, simply tap on the eye icon.
Safari
Another web browser that guarantees a speedy and streamlined browsing experience is Safari. And if you own an apple device, stop your search at Safari.
The password-revealing process for Facebook in Safari is a tad complicated, but this is because Apple prioritizes your security. It also has iCloud Keychains that keep your password safe.
Steps to view your Facebook password using Safari password manager:
Step 1: Launch the Safari browser on your device.
Step 2: Head to the menu section. Here you must select Preferences and tap on the option called Passwords.
Step 3: You need to sign in with Touch ID. Alternatively, you can input your user account password.
Besides, you can use your Apple Watch with watchOS 6 or a later version to verify your password.
Step 4: Look for the Facebook website and hit the Edit button. Here you can check your Facebook username and password.
Wrapping up
All of us have used Facebook, and forgetting our passwords is not something we enjoy. But fortunately, several beloved web browsers come to help you.
Additionally, your Gmail account is a big help in this situation. To find your Facebook password, follow the steps we've outlined for a few different browsers and Gmail carefully.
Frequently Asked Questions
1. Are browser-based password managers secure?
Browser password managers are not the safest options out here to store your passwords. Your password could be accessible if someone gets your device and knows the password. The majority of your safety, therefore, rests on you.
2. Why doesn't the password manager have my Facebook password?
You might not have tried to save it there if you can't see your Facebook browser on the browsers you use.