All of us feel so happy when our Facebook screens flash some old memories that we shared decades ago or when it notifies us of the birthdays of our loved ones, even when we forget. But it is as nasty as it's beautiful to know that someone is always keeping a check on you with the Database. Thanks to social media today, our fingers converse more than we actually do. Our fingers and phone screen have become inseparable best friends, but this intimate friendship can make you pay through the nose.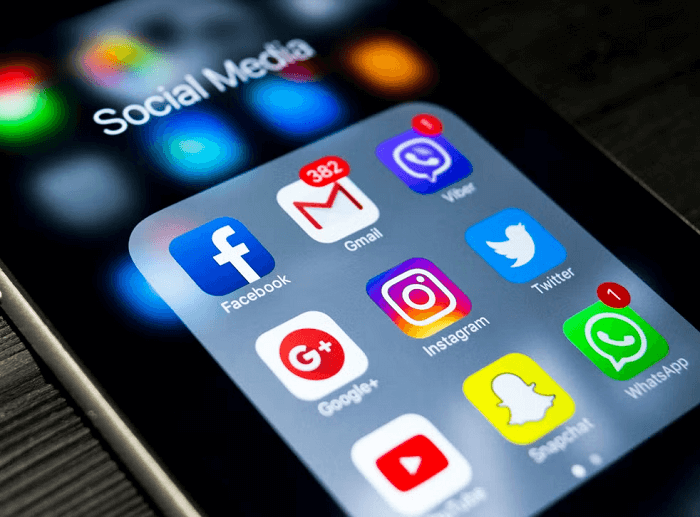 There are numerous stories about people falling into this trap. All of their passwords getting leaked, their accounts getting hacked, and the Database getting used more or less offensive, but this only happens when you do not prioritize your security over these platforms and rely too much on them.
Web security over social media is a Herculean task, but who said you are alone in this? Keep reading to burst new protection methods for your social media accounts.
Using strong passwords and managing them via password manager
We use LinkedIn, Instagram, dating apps, and many other social media platforms, and sometimes we use the same passwords for all of them. It increases the risk of having, as for hackers, it's just a master key, and all doors can get unlocked. Also, if you are using a weak password, there is a risk of breach.
A strong password is a tough catch for any hacker. A password inclusive of numbers, characters, alphabets, lowercase, and uppercase alphabets is often considered best for social media accounts. Nd keeps trying different patterns and orders. But sometimes, remembering all these changes is a complex job; hence you can always go for a password manager.
Add extra security with two-factor authentication
Since childhood, we have been constantly reminded to cross check or double-check everything. This same principle applies to social media security and two-factor authentication servers as a double check to every access into your account. Whenever your account gets accessed from some foreign device, location, or Browser, a unique code will be sent from the social media website, which will be entered for logging into the account.
This will apply to you also. Most users take this as a waste of time, but this 10 seconds process can protect your social media account from those hackers who are there to spend hours hacking your account.
Keeping your privacy settings updated
Every social media app comes with various options through which you can monitor who can view or profile or not. But often, people ignore these features. It is always advised that before using anything, check its security limitations, and social media is no exception. Before posting and sharing once, go through all the security and privacy settings.
Sometimes, you can even go for a security question like, "Like it is necessary for every user to explore, try and overview those settings. You can also set up security questions on your accounts. Keep some unthinkable questions like "Which part of your cupboard is broken."
Think before you share
All information that you share should be looked at twice. Phone numbers and personal details are something that you should avoid sharing. Data Mining companies and Hackers can use these basic personal details to hack a lot of stuff.
Try to keep your social media profile restricted to people that seem random.
Using Virtual Private Network
VPN is an encryption tool that keeps connections encrypted and ensures the safe transmission of sensitive data. It helps you bridge a safe pathway between the websites you are surfing and your VPN server. It keeps information encrypted and secure. Through VPN, remote working becomes easy. The traffic remains secure.
Antivirus Updated System
Any active internet system without anti-malware or Antivirus invites all sorts of threats to your data. For mobiles, one can go for various antivirus apps and systems; various paid and unpaid packages are available. On a regular note, one should keep checking if there is an update and, with no delay, consider that.
Keep a Sharp Eye on The Friend Requests
The real world is full of fake people, and the virtual world also comprises fake profiles. These fake profiles can be any frenemy or someone who wants to keep a check on you. But who knows if it's a hacker?
Keep Checking Your Mailbox Regularly to Get Notified of Foreign Login Attempts
It is understood that in a day, the mailbox gets swamped with many emails, and often the important ones get ignored. But these ignored mail may be the ones trying to warn you of suspicious attempts. These emails are from the social media website trying to make you aware of such activities.
Update your Browser
Always use an updated version of your Browser. A new browser is quite less in practice for hackers as well. Reset from saving passwords in the system browser. Saving passwords is only good when you are the only system user.
Logging Off is Always Cool
It is the last but best practice to guard your social media accounts.
Wrapping up
Social media is everyone's happy place. But before this happens it turns into a nightmare. Secure it with the above-listed methods. Without much hustle, you can cherish each moment you spend on social media peacefully. Happiness and peace aren't expensive if you are a smart consumer. So stay smart and slay socially.
Frequently Asked Questions
1. Is it possible to keep my social media account safe?
Yes, various practices create a safe environment for you; of them are listed above.
2. What to do if I get messages from some unknown and suspicious account?
There is always an option to block and report spam.
3. Is it okay if I do not get Antivirus installed in my system?
No, a system should always have antimalware.
4. Is it okay if I save my Social media passwords in my Browser?
It can be continued if your system does not get compromised.
Also Read: How To Enable The Repost Button On TikTok