If you aren't building a personal brand online in 2023, you are putting your business at stake. We didn't mean to create FOMO, but that's a fact.
Personal brand and content creation are buzzwords now. Because with an online presence and an active community, people are building six-figure businesses within six months. As bogus as it sounds, we can't overlook the business opportunities these social media platforms create.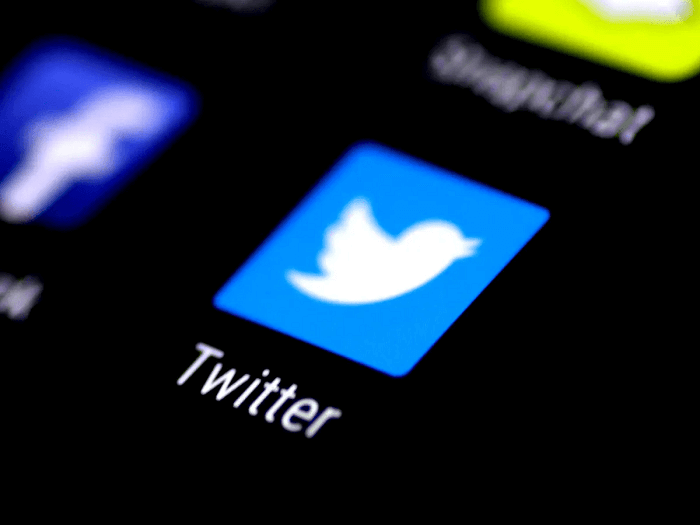 Twitter is one such medium filled with solopreneurs, startups, and founders. One harsh truth about Twitter is that you can't post whatever you feel is good. The Twitter audience is different; they unapologetically praise good content and trash the poor content.
So, to impress this unique set of audiences, here are seven tips to hack your way from zero to 10K followers on Twitter. This blog is backed with expert opinions and actionable suggestions you can implement as soon as you finish reading this. Be ready to take notes and ace your Twitter game. Let's go.
Why Do You Need to Build a Following on Twitter in 2023?
Content creation is a long-term game. If you don't know why you're showing up daily, posting content, commenting, and building your following, at some point, you'll break the streak or even suffer to keep up and create one in the first place.
So, if you have this voice in your head asking, "Why should I even care about posting on Twitter?" – read this.
Gone are the days when you churn out a few tons of ads, cold emails, and cold calls to scale your business. In 2023, people buy your product or service because they trust your work. This is where content creation comes in. Your content works for you 24*7 for building trust, nurturing your audience, monetizing your impressions, and ultimately generating revenue for your business.
Spending 2 hours every day can help you tap into a powerful revenue source your business can thrive on. From a distant view, it can seem like an effortless task, but it is a time-consuming energy demanding process that will help your business grow, not just survive.
So, before you even step into content creation, know why you're building your personal brand on Twitter. That will help you show up when you feel like not creating content.
7 Tips to Hack Your Way to 10000 Twitter Followers
Do you need a zero to 10K foolproof growth guide? This is everything you'll ever need to know to start. Read, break down, analyze, and implement everything mentioned in this upcoming section to find a growth hack that always works for you.
Niche selection
Without a niche, you're climbing a ladder in the dark. Your niche is an intersection of your interest and your audience's demand. Niche is a topic you can talk about over and over again, and after a point, your audience will start recognizing you for that niche. So, your first step to creating content is to find your niche.
For instance, if you're a business owner with a product or service to provide, your industry-relevant topic can be your niche. Ideally, you need to pick a niche you want to be known by your target audience.
Once you have chosen that, it's time to understand your audience, the Ideal customer profile (ICP). If you don't know your potential prospects' burning issues, desires, or fears, your content might not be compelling. So, perform in-depth research about your ideal customers before you start thinking about writing your first piece of content.
Foolproof Strategies
Without a content strategy, you are just searching for a place without an address. You might or might not find your destination without a content strategy; hence you need to brick a content strategy to cut down the guesswork and years of unnecessary trial and error.
First of all, jot down the deliverables, frequency, topics, subtopics, and forms of content to build a content strategy. Think about the way you're planning to grow. For instance, you can use lead magnets or free resources to pool a large quantity of audience at once.
Free doesn't mean you aren't making anything out of it. Information is the new cash. Example: Gated-led magnets help you grow your email list and open a way for you to sell in their inbox. Hence, plan a content strategy that complements your overall business goal.
Compelling Content
Your content is your sales rep, and how you write and present your content can make or break your brand on Twitter. The one hack to know if your content is worth getting your audience's attention is questioning, "Is my content entertaining, educating, or serving my audience?" If it's a yes, the content is all set to go live.
Posting content every day is as important as creating compelling content. On Twitter, you can compare quality and quantity because both go hand in hand. Without quantity, your audience barely remembers you; without quality, your audience doesn't even bother to care about what you have to say.
So, systemize the content creation process to balance quantity and quality—hundreds of tools like Hypefury, Twemex, Shield, and others can help you stay consistent on Twitter. The good thing is you only need some of these 100 tools; 2 or 4 tools would do its work. Hence focus on both quantity and quality when it comes to Twitter content creation.
Engagement
When you're building your audience from 0 -> 10K, engagement means a game of reciprocation. People shed attention to your content when you show interest in what they do. Ultimately, you can't grow without systematic engagement.
Commenting on big accounts is great, but reciprocation happens from small, growing Twitter accounts. You must maintain a healthy balance of engaging with huge and growing accounts.
Engagement is about commenting, sharing thoughts, and initiating conversation in the
comment section. And, most importantly, you don't always have to disagree to gain attention. Stay professional and bring health points to the table.
Repurposing
We said this before and will say it again – Content creation is a long-term game. You may be unable to always come up with fresh and unique content ideas, so you must learn to repurpose them. Often repurposing is misunderstood as posting what you have posted a while back. But that's not it.
Repurposing is dissecting content you wrote already, approaching it from a different angle, cross-promoting on another social media platform, and giving a piece of content a new form. So, look back at the content you created already, see if you can brush it up, and put it into use again. You don't have to think harder but smarter to uphold content creation.
Networking
Networking is the flip side of engagement, and commenting is a way to build relationships with your audience or fellow creators. In the long run, if you need to monetize your audience, you must also have a strong professional circle and active community; networking helps you with that.
Don't comment for the sake of enticing the algorithm. Use the time to build meaningful connections with your audience or co-creators. If you need a consistent growth graph, this is your ultimate hack. Your 0 to 10K journey is highly boosted by engagement and network. So, hyper-focus on it.
Re-engineering what works already
When it comes to growth, you can follow 100s of strategies, but after you crack what's working for you — it's your signal to double down on it. Once you publish a compelling post, make a deal, and sell a copy of your ebook, all you need to generate 2X more results like that is — re-engineering.
Ask yourself – "What triggered that result?" – and work your way down; that's how you know what works for you. The goal is to do better than what you did in the past. Keenly document what you're doing and what your audience are reacting to – now take that observation and build your next steps from it.
That's your 7 pillars to crack your Twitter growth code. Rinse and repeat the above steps at every level because these are the very fundamentals you need to grow from 0 -> 500 -> 1000 ->5000 -> 7000> 10000 followers.
Remember this while building an audience on Twitter
Now that you're aware of how you may also need a heads-up about what you shouldn't do while creating content on Twitter. Here are some quick nuggets on what costs your Twitter growth.
Community > followers
Followers don't convert – the community does. Aim to build a group of like-minded people who are interested in what you say, who bring new ideas, complement, and challenge you. Ultimately they're your potential customer.
Quality content > buttering the algorithm
No growth hack can save you if your content is poor. Churn out stellar content instead of doing what the algorithm supports. The algorithm serves the audience's interest. So, better focus on helping the audience.
Consistency > strategy
As said earlier, Twitter demands both quality and quantity. You can't compromise any of that. So, use tools, productivity hacks, and accountability partners to stay consistent and use content tips, experience, and mistakes to build a foolproof strategy. Even if your strategy is flawed, you can repair it only if you're consistent.
Niche-centric content > Generic content
You can't be known for everything. You should be the one they remember as soon as they think about your niche. That's your core goal. Work towards crafting content that caters to that end goal. Cause that's how brands are built.
Human psychology, copywriting > "hacks"
Hacks are useless when you don't know your customer. Understand your ICP in and out, know their likes and dislikes, gain their trust, solve their pain, and present their solutions — thats' your hack to grow.
Resources to get started
If you loved what you read but need an in-depth understanding of the process or customized support, these resources can come in handy for you.
Paid Resources
Twitter Anthology II: A Collection of My Best Threads on Freelancing and Writing by Shreya Pattar.
Mastering Twitter, presented by Become the Matrix
The Content Operating System by Justin Welsh
Free Resources
Remember to follow these Twitter content creators if you want nuggets of actionable information to grow on Twitter daily.
Frequently Asked Question
1. Why is your Twitter following stagnant?
If you overlook any of the 7 aspects – niche, strategy, content, commenting, networking, or re-engineering, your Twitter growth can become stagnant. They all are equally important, and compromising any of that can cost you growth.
2. What are the essential tools to use while building a Twitter following?
You don't need many tools to get started, but you can use Hypefury, Shield, or Twemex to ease the content creation process.
3. How to hack and get more followers on Twitter?
The best hack to get more followers is to try one core strategy with little modifications to see what works for you. Works like a charm all the time.
Next steps…
Yay! As you finish reading the blog, we are pretty sure you have everything you want to start on Twitter, and now it's all about taking action without procrastinating. With the end of the blog, you have a checklist of fundamentals you'll ever need to grow your Twitter following from zero to 10K within a few months, not years.
If you have any questions, drop us a comment. We would be more than happy to answer.