Have you ever received a call and it shows 'private number' or 'no caller ID?' And does it make you go, 'who is this person?'
People often get frustrated when they receive calls from someone with no caller ID or private numbers. Of course, you will feel scared and anxious when you get a call from a private number. We all are curious to know who is behind this private number and why are they calling us in the first place, right?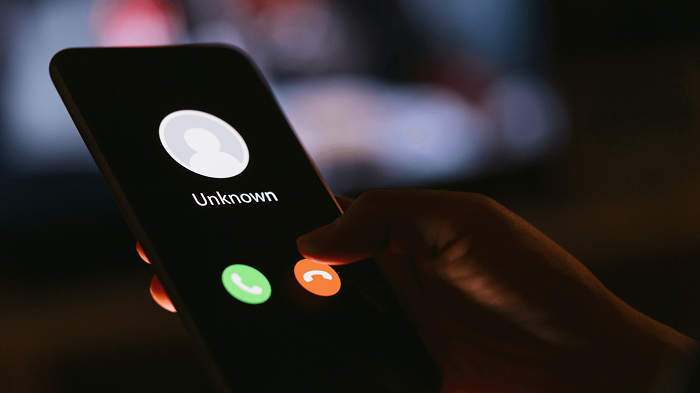 The Truecaller application has been in the market for a couple of years now, and it helps users by notifying them about the caller ID. While the caller ID might help many users to identify the caller, some people choose to hide their phone number and caller ID. As a result, such people can call anyone without worrying about the other person finding their identity.
There are various applications that people use to hide their numbers. Perhaps, why someone wants to hide their number is personal to everyone and differs from one person to another. However, it is common to know who is the person that is calling you.
Since you landed on our article, we assume you are curious to know the same. Don't worry. Your search will end here!
In this article, we will cover all the information we know about private numbers and provide reliable methods to reveal who is behind this no-caller ID private number.
With that, let's get into the details below!
Why is the "No Caller ID" Feature Used?
The "No Caller ID" is primarily used because it keeps people from tracking one's identity. Unfortunately, the purpose of such features is to be widely used for illegal purposes. Calls with no caller ID are masked, unknown, or hidden from users. These calls can be alarming.
While one might even use such features to protect their information from a third party, it can still be a concern. Telemarketers often use this feature to contact different people for conducting surveys or marketing a product.
Ways to Identify Someone With "No Caller ID"
The truth is, you CAN identify these numbers, even if they choose to hide them. A few ways are to find the identity of someone with an unknown caller ID or no caller ID. You can follow the methods below to find out how you can find out who called you from a "No Caller ID" private number.
Network Service Provider
Contacting your mobile network service provider or phone company is one of the most straightforward methods to get the identity of someone with no caller ID. Your telephone company can help you identify unknown callers as the caller ID of every private number is present with them.
If you face any threats, harassment, or anonymous calls, you should contact your telephone company. You should know that the law does not allow your carrier to reveal a user's personal information to you. However, you can get a grip on an unknown caller's identity if you prove you are being threatened or harassed by an anonymous caller.
As a result, your telephone company can provide you with up-to-date information about the caller, such as their name, phone number, and address. You will likely need assistance from a relevant law enforcement officer or agency to do so.
USSD Codes
Some people do not have a caller ID application on their smartphones. Using USSD codes to track an unknown caller can be possible in such cases. The *57 or #57 USSD code can be used to identify masked callers quickly.
The information you obtain regarding any caller will be forwarded to the police as soon as you call these numbers. Most service providers provide such services or USSD codes. If you are not able to use this feature, it means that your network provider does not offer it.
Caller ID Tools
One can use Caller ID service providers to obtain the identity of an unknown caller. You can download apps like True Caller, which researches the information of incoming caller IDs of unknown numbers and identifies them. Several other identification tools can also assist you in searching for unknown numbers and obtaining their identity.
Using these identification tools, you can block unknown numbers from reaching your number. Similarly, these tools can also help you automatically block incoming calls from spam callers. You can download such applications from the Google Play Store or the App Store.
Using Caller ID tools is quite simple. Firstly, you will need to open the website or the app of your preferred caller ID tool. Once done, you will need to paste the unknown phone number into the platform's search bar and wait for a few seconds until the results show up. Once the trace is successful, you will receive information about the unknown or private number.
Wrapping up
We all use our phones for at least a few hours each day. Whether it is for work or personal, we prefer having a conversation over the call. It comes as no surprise that people want to keep their numbers confidential and uplift their privacy.
When you have a private number, your number will be hidden when you call someone. Usually, people will see 'no caller ID private number' on their screen instead of your number. Additionally, they won't be able to call you back if you call them through a private number. While someone may have their personal reasons for why they prefer using a private number, it can spark a curiosity to know who is calling you.
The next time you get a call from a private number, you no longer have to stress out to know who is calling you. With the methods mentioned above, you can find out the identity of the person behind the private number.
With that, we hope this article helped you identify the private number! Over to you. Which method worked for you? Let us know in the comment section below!
Frequently Asked Questions
1. What should I do as soon as I receive a call from a private number?
You must note the time and date of the call as soon as you receive it from a private or unknown number, as such information can be helpful later.
2. Should I contact the local authorities for an unknown call?
It would be helpful if you reported to the police about receiving threatening or harassing calls.
3. Can I block unwanted calls from callers with no caller ID?
Yes. You need to enable the "Caller ID and spam protection" in your device's settings to block unwanted calls from callers with no caller ID on Android. For iPhone, you need to enable the "Silence Unknown Callers" option from the Settings.
4. Is there a difference between a caller ID and an unknown caller ID?
Yes. No caller ID means the caller has intentionally hidden or blocked their ID. Similarly, an unknown caller ID means that the caller ID cannot be recognized due to an error even after being available.