People are naturally concerned about their safety and privacy online since we live in a technologically connected world. Our phone numbers are the one element that is personal yet is nevertheless widely available.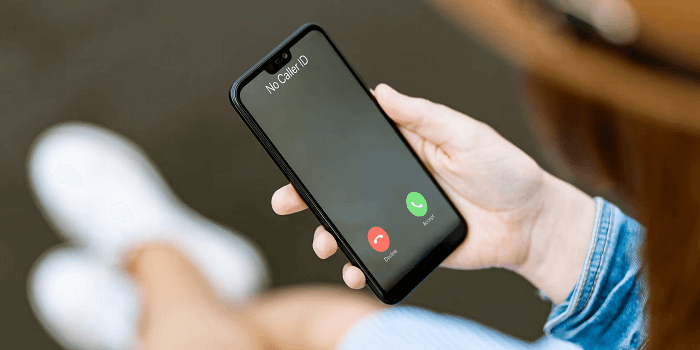 However, it is now quite simple to disguise our phone numbers, so you could get calls from persons using such private, no-caller-ID numbers. Although it is normal to practice utilizing this to anonymize conversations between various parties, some people also use it to threaten or play pranks on other people.
Unfortunately, many people abuse this capability, and we don't want to find ourselves in such awful situations. It is safe to assume that you have received calls from these numbers and that you now want to clap back.
You might question if you can call back such a private number in order to confront them. It's reasonable to assume that besides you, there are other people in the room who are thinking about it.
We will talk about this subject in our blog today in order to provide you with the info you are interested in. What are you still holding out for? Stay with us until the very end to learn everything there is to know and satisfy your curiosity.
Can you call back the caller ID private number?
We find no caller ID private numbers to be extremely unpleasant since they annoy us to no end. For the record, calling a private number with no caller ID may be challenging, but it is not impossible.
But carrying it out is not an easy process either. As a result, some people may advise you to ignore your interest and get on with your life.
But we believe that we shouldn't give up easily. Let's now go through the techniques we may use to contact these private lines with no caller ID back right away. So, please read the next sections to learn about it.
Use *69 for call return
There are codes you may use to maintain your privacy when a private number or an unknown person calls you. This code will function whether you are dialing from a landline or a cell phone.
You may always call back the last number that phoned you by using this number code. You can hear the recording of your most recent call when you dial this number.
You must adhere to the automatic directions to find out what to do next. There's a chance pressing 1 may call the number.
Please be mindful that this phone code is only available to the residents of the United States. Additionally, whether a service is free to use is mostly decided by your service providers.
Trace call via *57
Cell phones are one of the best innovations in our high-tech era. However, some people think that because of the hype surrounding these gadgets, bullying someone online is okay.
We have another phone code in store for you if you're sick of people harassing you and making jokes about you over private lines without caller ID. People can dial *57 to search for the phone numbers from the most recent incoming call.
Additionally, you should be informed that using this code will cost money; therefore, only use it in dire situations. So, we advise you not to use it unnecessarily all the time. You can always request police assistance if the circumstance warrants it.
Cross-verify your phone call logs
We all know what a phone call log is by now, right? They have detailed insight into the incoming and outgoing calls on your number. Additionally, they contain information regarding missed calls, including the date and time of the missed calls.
You may simply call your telecom service provider and ask for the thorough phone call logs of your number where the no-caller ID private number called you. Keep in mind that you should always be prepared with identification documentation if you seek these details.
We mention this because access to these documents is only granted when your identification has been confirmed. You must first scan the phone call record after receiving it in order to examine the time and date associated with the no-caller ID private number.
You could be fortunate since disguised caller ID numbers can occasionally remain visible. Therefore, you may now practically call them back and confront them.
Wrapping up
We have now reached the end of the blog. So, let us discuss the topics that we have covered today, shall we? So, the topic of our conversation was how to call back no-caller ID private numbers.
Well, this is one of the often-asked questions users have, and we explained in detail the three methods we can use to make it work. We talked about dialing *69 and *57 and then checking the phone call logs.
We really hope that these strategies work for you. We advise you to block these numbers to stop them from contacting you again in the future.
Please let anyone who is interested in learning these answers also know about the blog. You should follow us for more such tech-related troubles.
Frequently Asked Questions
1. Do third-party apps reveal no caller ID private numbers?
Well, there are several third-party applications dispersed around the internet that promise to show the no-caller ID private numbers. However, you should always exercise caution and never utilize anything without first confirming its legitimacy.
We feel that a third-party tool called Trapcall is the best option for unblocking such private numbers. It does a fantastic job of revealing these personal numbers. Their services are premium, and the costs are reasonable.
2. Can reverse phone lookup tools help to reveal private phone numbers?
You must understand that it is not feasible to disclose the phone numbers of private phone numbers using reverse phone lookup tools. You must input the phone number of the person whose information you want to find out to utilize these reverse phone lookup tools. But the approach is useless if you don't have the number in the first place.
Also Read: How to Find Who Called Me Without Paying