Have you ever sent an Instagram DM to your celebrity crush? It is a little secret we all have, but we don't go on about telling it to people, right?
Instagram, by far, is one of the leading social media platforms in the online realm. The user-friendly interface and AR filters have gained a lot of steam.
Businesses treat it as a source of income, and you will find more features that make it business-friendly. You might get brilliant opportunities to pitch ideas and reach out to your favorite creators.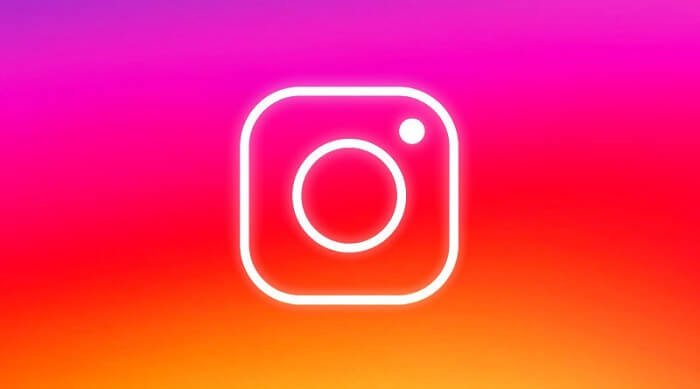 Many have gotten their big breaks on this social media app, and the app's ability to turn you into an overnight sensation is no joke. It has become difficult to imagine a strong social media marketing campaign without including the social media behemoth Instagram.
The app is one of a kind and is built around sharing photos and videos with a lot of editing and filter options. You can stream videos in real-time to share your real-life moments with your followers or launch a product or service.
You can expect genuine questions and reactions from your audience while hosting a questions and answers session too. There are a lot more features that this popular app allows us to explore, all for free, and you should definitely try checking it out.
Signing up for an account on Instagram means you need to enter your phone number but is it the only way to get access to it? How can you create an account without phone numbers?
We will answer these questions in the blog today so follow along!
Is it possible to create an Instagram account without a phone number?
Creating an account on social media apps like Instagram is not difficult. In fact, teenagers these days do it without seeking help from other people or needing a manual.
But Instagram requests us for our phone numbers, and well, that is the reason most people backtrack. Even though the usage of social media apps is at an all-time high, people are still reluctant to leave their phone numbers for valid reasons.
Phone numbers are confidential information; most people don't like revealing it openly everywhere. So, it is quite natural they seek other ways to create their Instagram account.
This is where the need to know how to create an Instagram account without adding a phone number arises among new users. Well, Instagram allows users to sign in to their accounts without a phone number.
So, we know that it is possible, but how? In the sections below, we will let you know how to create an Instagram account without a phone number.
How to create an Instagram account without a phone number – A step-by-step instruction
To begin, we must tell you that there is an official way to create an Instagram account without a phone number. It is good news that you won't need to follow any roundabout methods to make it work.
We bet you are a first-time user because you had no idea that you could replace your phone number with your email address. But you might have probably forgotten about it while creating your second account; who knows, right?
In the step guide below, we will explain the steps to create your Instagram account without a phone number. You must grab your phone, install Instagram, and get started with the steps immediately!
Steps to create your Instagram account without a phone number:
Step 1: Go to Instagram app on your device, and you will see an option that reads: Don't have an account? Sign up.
Step 2: You will be asked to enter your mobile number on the next page. You should go ahead and click on the sign up with email address instead.
Step 3: You will be instructed to enter your email address next.
Note that you must enter an active email address for authentication purposes. Tap on the next button to continue.
Step 4: You should then enter the confirmation code that Instagram sent you to the specified email address.
Step 5: You should type in your full name and password.
Note that you have the option to save your password on the page. You can checkmark the option if you would like Instagram to remember it when you log in to the app.
Step 6: You should follow the onscreen instructions and do as directed for the following steps. Make sure to choose a unique username and then hit the sign up button to complete the process.
That's it! You have created your Instagram account without your phone number successfully.
Do you know about fake phone numbers?
Phone numbers are a pathway that helps people reach us, isn't that right? It is difficult to believe that people don't have a phone and a personal contact number in the present day and age.
But are you aware of the concept of fake phone numbers? Nowadays, it is a growing trend to use fake phone numbers to call people and use them as long as you want.
You can always get rid of these numbers later at any time when you no longer need them. It is easily believed that people must be using these numbers for sketchy reasons, but many treat it as a convenience too. People use it for privacy purposes since it helps add blankets of security to their regular lives.
You can search for keywords like "virtual phone number," "fake phone number," or "top fake phone number website" to find appropriate websites on the internet. You can use those third-party apps or online websites to generate a number and create an Instagram account using them.
Frequently asked questions (FAQs)
Why didn't I receive a confirmation code in my email address?
You haven't received a confirmation code in your email address for different reasons. To begin, you must check if you have entered the correct email address in the space allocated. If you have, then please go ahead and check your internet connection.
Sometimes the code takes time to arrive at your email due to poor connectivity. You can use the resend confirmation code button if you still haven't received the code after trying multiple times.
Are virtual and fake phone numbers safe to use?
Virtual and fake phone numbers keep you safe and protect your privacy. Some of these numbers can also generate burner help. It might help protect your real phone number's anonymity, ensuring nothing can jeopardize your online security.
What are the best fake phone number apps?
People often use Hushed, Phone.com, and Burner when it comes to getting fake phone numbers. These third-party tools are compatible with both Ios and Android.
However, you should check which countries make these third-party tools available. Besides, you should cross-confirm their calling network and subscription plans.
And that's a wrap
Now that we have landed at the end of this topic, let us see its key takeaways, shall we? We discussed signing up for Instagram without using our phone numbers.
We know Instagram keeps this data confidential, but people still look for ways to prevent using their phone numbers. Hence, this question is commonly asked online.
We specified that creating an Instagram account without phone numbers is possible. Instagram allows you to create an account using your email address instead.
We have explained the steps to make it all clear to you. We also discussed using virtual and fake phone numbers for this purpose.
So, which method are you employing to sign up for your first-ever Instagram account? We would love to know it, so comment it down.