Your musical preferences reveal a lot about who you are. You must have heard this line a lot, don't you think? So, if you frequently binge-listen to music, you've probably heard of it.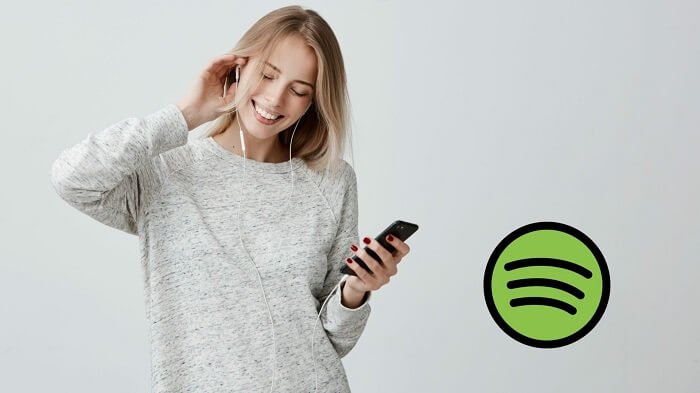 There are many various platforms that have appeared in the modern day and age that allow us to listen to a wide range of tracks. But if we were to pick only one, it would have to be Spotify. This app has quickly become our favorite source for finding new music, right?
The platform has expanded significantly over the past few years, and it is safe to say that it has fundamentally changed the music industry. The app offers an amazingly quick and easy way to listen to music from wherever you are.
We have access to millions of tracks from musicians worldwide thanks to this music streaming service. Additionally, you can listen to a variety of podcasts that individuals have created.
However, a lot of people have been wondering about their most-played Spotify songs! Don't we frequently contemplate which song we have streamed the most in an entire year? This blog is for you if you share the same level of curiosity about this issue.
We'll go over how to see your Spotify most-played tracks in this blog. What are you still holding out for? Let's read the blog in detail to learn more about it.
Is it possible to view your most played songs on Spotify?
You probably sort of wonder which tracks you listen to the most on Spotify if you enjoy listening to music. Even though you are conscious of your favorite music, there are occasions when it does not even coincide with your top songs played over a year.
We know that you want to see if Spotify allows you to access your most frequently played tracks. Let's get the record straight: Yes, you can view it, and doing so is really simple. So, let's look at the sections below to see how you can do that.
Via Spotify wrapped in the app
Look no further than Spotify Wrapped if you want to see your most-played song, genre, or even artist. We all look forward to this yearly recap from the app to learn about our listening habits, right?
So, what better way to learn about your most-played music than directly from the app? You only need to wait until December for individuals to start posting their Spotify wraps on all the social media platforms. You may view your wraps utilizing a few steps after the app uploads them.
But since December is still a couple of days away, how about we teach you how to see your previous year's Spotify wrapped from the app? Check out the steps below to see it.
Steps to view Spotify wrapped:
Step 1: To begin, you need to open your browser and enter Spotify and follow the link.
Step 2: Do you see the Your Top songs 2021 section? Please go ahead and click on it.
Step 3: You will see your top or most played songs of 2021 here.
Please note that you can head to your Chrome browser and search for Spotify wrapped (year) for any year and then follow the link to see the wrap for that particular year.
Stats for Spotify
Stats for Spotify is a great site if you want to learn which songs people on Spotify listen to the most. This website has been around for a while, and people use it to track how their musical preferences have evolved over time.
This platform also does an excellent job of highlighting your most played tracks. This classic Spotify analyzer is typically recommended at the top of the list without any particularly compelling reasons.
They have earned a reputation for being one of the simplest statistics sites. You won't have any trouble finding this platform and will see all the statistics you need right away.
Steps to use Stats for Spotify:
Step 1: Go to your web browser first and enter: Stats for Spotify.
Step 2: You will see the Login with Spotify option on the screen. Please go ahead and click on it.
Step 3: Now, you will be given various options to continue and log in to your Spotify account. Please continue with your option accordingly.
Step 4: Next, you need to agree to their terms.
Step 5: Upon doing so, you will see the Top Tracks option on your screen. Please click on it.
Step 6: You can check the top tracks for the Last 4 weeks, the last 6 weeks, and all time.
Volt.fm
We have another app available for you that will allow you to access the most popular Spotify songs. So, have you heard of Volt.fm? If not, you should probably look it up right now because this third-party website will be very helpful.
Since this app is free, you won't have to worry about blowing your budget. So, follow the steps carefully if you wish to use a third third-party app.
Steps to use Volt.fm:
Step 1: You need to open any browser and use the search bar to enter Volt.fm.
Step 2: Now, you will be directed to the official page for Volt.fm website. Please go ahead and tap on the option that reads: Sign in with Spotify.
Step 3: Let the page load, and then log in to your Spotify account via the options that they have provided below.
We will continue with the phone number. So, tap on the phone number option and Enter your phone number in the space provided to you.
Step 4: Now, you must go ahead and hit the Next button present there.
Step 5: You will need to enter the code that this website will provide you in order to verify your account and tap on the Next button again to continue.
Step 6: You will be taken to the page where you agree to the website's terms and conditions. So, go through it carefully.
Step 7: Please tap on the see your profile option next.
You have to scroll down and see how the website displays your Top Genres, Top Artists, Top Songs, and Top Albums.
Step 8: Please navigate to the Top Songs section. You have three options to check your stats: All Time, 6 Months, and 4 weeks.
So, choose accordingly and see your top songs for that specific timeframe.
Wrapping up
Let's talk about the topics we learned about today now that the blog has been wrapped up. We talked about a question that Spotify users frequently express. The topic of our conversation was how to view your most played songs on Spotify.
We found out that Spotify makes this information known via their yearly Spotify wrapped. Then, we also mentioned Stats for Spotify that can help us. Finally, we talked about Volt. fm before wrapping up the blog.
We sincerely hope you enjoy this blog and the solutions we have shared. You can leave your thoughts in the comments section present below.
Also, you can let anyone who is interested in learning these answers know about our blog. You can visit our website for more amazing how-to guides.
Frequently Asked Questions
1. Can we watch Spotify wrapped for free?
The best way to view all the songs you binge-listened to in a year is with Spotify wrapped. You may always view your Spotify on a free account. However, the owner of a premium account receives more individualized data on their Spotify wrap.
2. Is Stats for Spotify a good website?
Yes, Stats for Spotify is a good website. The app is secure to use and provides accurate results. In addition, it is one of the easiest-to-use websites for stats that you can find.