In the digital era, it is nothing surprising to see social media channels becoming our priority. People of every age are daily users of these social media platforms. From Instagram, and WhatsApp, to Facebook, social media platforms have been emerging daily. One such popular platform is Telegram.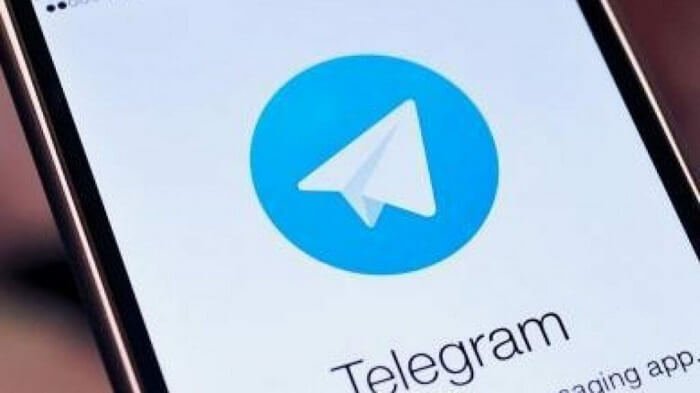 Over the years, Telegram has been gaining popularity. Besides being just a communication platform, it has been a one-stop solution for users. You can simply talk to people through their phone numbers on Telegram. It allows you to send text messages, videos, pictures, audio notes, GIFs, and more! Besides, you can also share exciting stickers and audio/video calls with your loved ones.
Furthermore, you can also join community channels. These common channels allow you to be under one roof with other people. For example, you can join a channel to watch your favorite shows, videos, games, and more. Additionally, Telegram has also become an official platform for communication for professionals.
When Telegram becomes the main platform to communicate, you are going to have plenty of messages and conversations. Unfortunately, when you are trying to delete a certain conversation, you may end up deleting someone else's. Accidentally, you may delete a conversation that was important.
In such cases, users often panic and wonder how they can recover deleted conversations or texts on Telegram. Well, the good news is, you can! You can easily recover all the deleted messages. In this article, we have listed all the working methods for Android and iOS users. Moreover, all the methods mentioned in our list are tested and tried, so you can rely on us!
With that, let's get into the details below!
Tricks to Recover Deleted Conversations Or Messages in Telegram
One of the simplest methods on how one can get deleted Telegram messages back is to use your computer or laptop. You should first download the Telegram app on your computer desktop and log into your account using your credentials. After logging in, you will be redirected to the Dashboard. You should click on the three-lined icon at the top left corner of your screen.
You will see a menu under the three-lined icon. You should tap on Settings and click on "Advanced" from the list of options present under the menu. Lastly, by scrolling down, you should tap "Export Telegram Data" under the "Data and Storage" option. You should select the messages and chats you want to be restored and click on "Export" to recover the messages.
As a result, you will be prompted with a dialogue box stating that you will be able to download your data in 24 hours. You should return after 24 hours and start exporting your data, such as chats. Besides, users who do not want to use a laptop or computer to recover messages should follow the methods mentioned below for Android or iPhone.
Recovery Tools
You will find several recovery tools on the internet and use them to get back these deleted messages in Telegram. Firstly, you should open a browser and search for Telegram Messages Recovery tools. You can choose any one of the tools from the results and proceed with it. Using these tools, you will need basic credentials like your mobile number to recover the messages that you deleted.
Restoring Chat History
Telegram offers a plethora of features. One such feature offered by Telegram is the ability to recover messages using the "Undo" button after deleting a chat. However, you should know that the option to undo the action of deleting messages in Telegram will only be available for the next five seconds of deleting the message or conversation.
As of now, Telegram only allows one to recover chats that you have deleted using the Undo button. Whenever you delete a conversation in Telegram, you will get a confirmation message asking if you want to delete the chat. After opting to delete the conversation and deleting it, you will see the Undo button at the bottom of the screen.
Although, you should ensure that Telegram allows you to delete the conversation or chats from either one end or both ends. If the conversation has been deleted from only one end's inbox, the conversation from the other end can still be visible if not deleted. If you cannot see the "Undo button" in Telegram, you should update the application and try again.
Binders
You can also get back deleted messages or chats in Telegram by using binders. For instance, if you have a file manager on your device, you can quickly find deleted messages in different formats, such as images, videos, or audio. Based on the configuration of Telegram's data on your device, it is likely that the content, such as messages you have received from a third party, will be stored in internal storage.
Wrapping up
If you use Telegram every day or as a source of communication, there are chances you may come across accidentally deleting conversations at least once in a lifetime. If you are worried about missing out on crucial text messages or never getting them back, you can put your worry at ease.
If you go through Telegram to search for how to recover these texts or conversations, you may be a bit disappointed as Telegram does not provide a straightforward solution. However, there is always a method to overcome your problems!
There are a few methods or tricks to get deleted messages back in Telegram. Most of these methods will are straightforward to follow. Irrespective of the purpose behind recovering the messages in Telegram, you can quickly follow any of the steps mentioned above and see visible results!
So, what are you waiting for? Go ahead and try out the methods mentioned above without any hassle.
We hope our article helped you recover your texts on Telegram. Over to you. Which method are you following or did we miss any other method? Let us know in the comment section below!
Frequently Asked Questions
1. Are there any third-party platforms for recovering deleted messages from Telegram?
Many third-party applications allow you to get back deleted messages on Telegram. However, most of these platforms are unsafe and can pose a risk of privacy threats. It will be ideal to use recovery tools when recovery of deleted messages is needed.
2. What should I do if I cannot see the "Undo" button in the Telegram application?
Telegram has recently rolled out an update with the "Undo" button, which provides the ability to get back deleted messages within five seconds of deleting the conversation. If you cannot see the "Undo" button, you should update the application from Google Play Store on your Android or App Store on your iPhone.
3. What happens if I do not hit the undo button within the next five seconds of deleting a conversation?
You cannot recover the deleted chat if you do not press the undo button within five seconds of deleting it.
4. Are there any Telegram bots for recovering deleted messages?
There are no bots for recovering deleted messages in Telegram, as you can only do the action of recovery.
Also Read: How to Check Who Reported You on Facebook