Do you know what the most viewed video is on YouTube? It is titled Baby Shark | CoComelon Nursery Rhymes & Kids Songs, which has garnered over 10 billion views! And we know you might have wanted to look at the comments too, but unfortunately, it is turned off!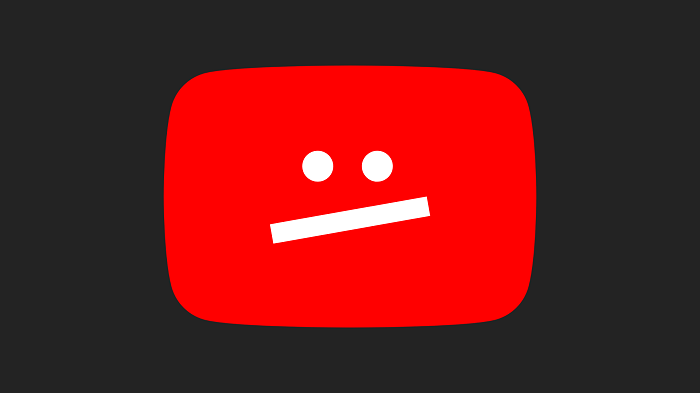 While we know this is a major letdown, there isn't much we can do to change it. If there is one thing that more often beats the content, it has to be the YouTube comments section, right? We believe we could all agree to it unanimously.
But imagine getting stripped away from such a privilege?
We simply cannot think of it, right? Sometimes the comments on a video are what really make us laugh so hard we fall to the floor, clutching our bellies. Now, not being able to view a comment can be due to various reasons. And YouTube has stated them too.
It could have been turned off by the video's owner or by YouTube itself for security reasons. And, here we are going to talk about one such reason that results in the YouTube comments getting disabled.
Some complain about the "Restricted mode has hidden comments for this video error." The error is present right where the comments should be, but even if you tap on it, it just won't go away!
So, have you seen the error too? We're certain you have, which is why you are here. So, let us not waste any more time and see how to possibly get rid of the error.
Restricted mode on YouTube: What is it?
We all adore YouTube and the wealth of content it offers. On the platform, there is, indeed, something for everyone. However, that doesn't necessarily imply that a video that has been approved for your viewing is equally appropriate for others, do you understand?
For instance, this platform is used by minors, who may encounter mature content that is inappropriate for them. As a response, YouTube developed this tool to allow you to filter the content appropriately and establish a kid-friendly environment.
It is an optional YouTube feature that parents of young children can choose to use, and it is very beneficial. They can activate this mode to give their kids access to their phones while taking care of other domestic chores.
Additionally, you are unable to view the comments on the video you are watching when this mode is activated for any version of Google workplace or G suite. Keep in mind that YouTube also warns that the filters aren't entirely accurate and that, when enabled, the setting only affects the app on the device you're using to enable it.
If you don't recall turning on this option, your parents may have done it for you. Additionally, if you are using another person's smartphone, they may have turned it on. But the main source of the problem is that it was enabled, which is why you got it.
Let's examine the fixes in the parts that follow.
Disable the Restricted mode on your device
The restricted mode on your personal device is the main topic of this section. Therefore, you must disable it at the very least if you want to be able to access the comments on YouTube videos.
And if you're unsure about how to go on about this process, we're happy to explain everything to you.
Steps to disable restricted mode on mobile phone:
Step 1: Open YouTube on your mobile phone.
Step 2: Do you see your Profile icon on the platform? It is present on the top right corner of the home screen. Find it and tap on it.
Step 3: A new page will appear. Scroll down to the Settings option and click on it.
Step 4: You must see the General option. Tap on it.
Step 5: On the General page, navigate to the Restricted mode. Turn the toggle off.
Steps to disable restricted mode on computer:
Step 1: Open the browser and enter YouTube.
Step 2: Your profile icon is at the top right corner. Tap on it.
Step 3: You must go for the Restricted mode option from the menu and turn the toggle off.
Upon doing so, your page will refresh, and the feature will be turned off. Check the videos, and you will be able to view the comments.
Take note that you must switch browsers if the issue persists. You must navigate to the browser where this mode has been enabled and turn it off from there.
Notify the system administrator
This is the second situation that you might be eager to learn more about.
Given that you are mind-numbingly bored in your college library, you decide that watching YouTube won't be a bad idea. However, your phone decided to switch off owing to a low battery, leaving you helpless in the situation. To pass the time, you can access YouTube on the computers at the library.
However, there's an issue! The comments are not visible! Now, what should you do?
You can disable the mode on your device, but when you attempt it on this computer, it doesn't seem to be working. So, don't think the system is broken or that there is a serious problem with it.
The solution is easy; go into touch with the system administrator and request that they turn off the feature. It's possible that they have disabled it on all of the library computers.
Update your DNS to 8.8.8.8
This is yet another fix that could help you out of trouble. 8.8.8.8 is the Google Public DNS IP address. Therefore, you should try this option if none of the above alternatives apply to you.
Update to 8.8.8.8 as your domain name server, then examine if you can still read the comments after doing so. We believe you must also take a picture/screenshot of the current server IP so you can switch back if something goes wrong.
Steps to update your DNS on your computer (windows 10):
Step 1: You must head to the Control panel of your computer
Step 2: You must see the Network and Internet tab and click on it.
Step 3: Under this tab, you should see the Network and Sharing Center and Internet options. Choose Network and Sharing Center.
Step 4: There is a Change Adapter Settings option on the left panel. Tap on it.
Step 5: You need to look for the IPv4/TCP connectivity. Click on it once you locate it.
Step 6: You will see an option titled Properties towards the bottom left corner. Tap on it.
Step 7: Hit Use the following DNS server addresses. Make the edit and change it to 8.8.8.8.
Wrapping up
It doesn't take a genius to figure out how YouTube works. And once we figure it out, we basically live for the videos, and reading the comments section becomes our favorite pastime.
But at times, we cannot view the comments section at all due to errors or other reasons. In this blog, we discussed "restricted mode has hidden comments for this video," an error that hides the comments section.
We told you about the steps to disable it according to your situation.
So, are you enjoying the YouTube comments now?
Frequently Asked Questions
1. How should I enable restricted mode on YouTube?
Turning on the restricted mode on YouTube is as easy as switching it off.
So, you just need to go to the platform on your smartphone, hit the profile icon, and head to Settings. In the General tab, toggle on the Restricted mode option.
Follow the same procedures you used to turn it off if you want to do it on your system and switch it on instead.
2. What should I do if the toggle for restricted mode is off, but my comments section is still disabled?
The restricted mode is not the only reason you are unable to view the comments to make things clear for you. Sometimes, the video's creators, owner, or even YouTube turns it off.
If such is the case, you have no control over it and must patiently wait for them to decide to reverse the action.