It has become commonplace in today's day and age of nonstop social networking to connect online, attract attention, and earn a job doing so. Today, a large number of people proudly call themselves content creators and writers, and our society is in the midst of a revolutionary digital transition.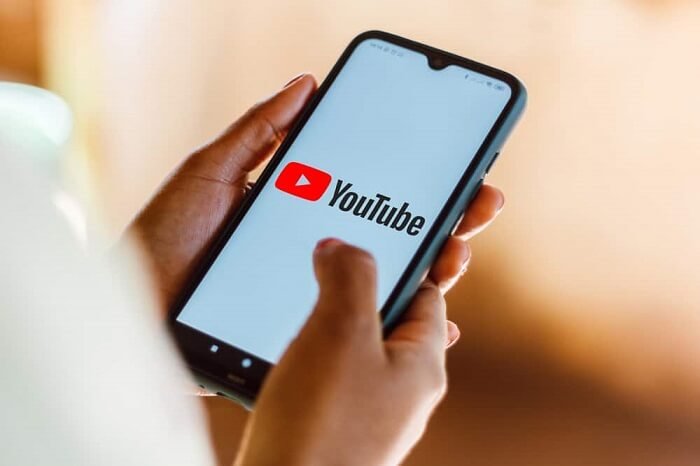 There is a huge need for freelancers and content creators, and many individuals want to work with them. However, do you know what the secret to success in the industry is? You must find the email address of the person you need to contact right away!
The notion of cold outreach is something that people have mastered—or are at least trying to—ever since the pandemic in 2020!
No, this is not meant to indicate that the term was never used before. Simply put, cold outreach is now much more common than it once was.
Let's say you watched a well-known YouTuber, and you're a fledgling creator hoping to succeed in the same way! You should get in touch with them and perhaps try to convince them to work with you.
So, your first task is to look for ways to get in touch with the YouTuber! Of course, doing so through the comments is not the best way to proceed. We believe you must contact them by email using the information you can find on their YouTube channel.
However, it is easier said than done because, as we all know, there isn't a DM option on YouTube. It, thus, makes it impossible to contact the creator personally. We'll deal with this problem and go over how to find someone's email address from their YouTube channel in today's blog.
View the YouTube About section
We have a boatload of ideas for engaging stuff, and even more for video descriptions when posting videos. We also take the time to like and reply to people's comments on our videos. But we frequently overlook the About portion on YouTube, which is an essential component of every YouTube account.
Under YouTube's About section, each YouTuber's channel has a description category that effectively sums up the channel's goals. The Links and Details are also here.
This section is being discussed in particular to talk about the Details and Links category. If any YouTube channel has mentioned having an email address, you can find it here.
Steps to find email address via the about section:
Step 1: Open YouTube on your PC/Laptop.
Step 2: It is now time to search for the YouTube channel of the person in question. So, navigate to their channel.
Step 3: Upon reaching their channel, scroll right to the About section of their channel, which is placed on the far right.
Step 4: Go to the Detail category, and underneath you will find For business enquiries: View Email Address. Tap on the View Email Address button.
Step 5: A reCAPTCHA might appear on the screen. Confirm you are not a bot to proceed and tap on submit option.
There you have the YouTuber's email address!
Check for their social media profiles
To get to the About section, you only need to follow the instructions in the preceding parts. Then, check the descriptions category again. For the benefit of their viewers, several YouTubers list their Instagram or Twitter usernames here.
If this doesn't work, try the Links category further down. You can find the creator's social media accounts. If they are also podcasters or musicians, links to their merchandise and streaming services are present in this category.
You will be taken to that specific social media profile as soon as you click the link to their social media profile. See if they have mentioned their email address in their bio. Additionally, scroll down to their posts to see if they have made any other mentions of it.
You can have better luck finding a YouTubers email address from these social media sites if the link is to their business account.
Explore the video description
Not all YouTubers link their social media or email accounts! The two strategies we previously discussed won't work in such an instance. However, it's not the end; there are still more options for you to explore, so sit tight! When posting videos, owners occasionally prefer to include their email addresses in the description of the video. So, maybe you can also try your luck there! You never know; you might get surprised.
Steps to check the video description on YouTube:
Step 1: Navigate to the YouTube channel of the person.
Step 2: Move right towards the Videos section next to Home. Tap on the latest video first.
Step 3: You will find the title of the video with a drop-down menu. Tap on the drop-down menu or the title to read the description of the video.
Read the full description and see if they have also mentioned their mailing address here. If they have not, move to the next option.
Third-party YouTube email finder
One effective email can lead to opportunities as it is one of the most professional means of communication. Whatever your reasons, we know that locating someone's email address, particularly through a YouTube channel, is not a simple task.
More challenges than you would like will come your way, and occasionally, despite your best efforts, you won't be able to overcome them. It's not that the techniques we've described above won't work; rather, it's possible that the creators did not link their email accounts.
This is why we have picked some third-party YouTube email finders that may be of service to you. These tools will save you time and execute your work faster.
Social Catfish
Social Catfish is an all-around performer and a multitasker! Additionally, it identifies itself as a California-based online dating investigation service. The fact that this software performs many deep scans may be its best feature.
It enables you to search through several professional websites, forums, dating sites, social media profiles, news websites, personal blogs, and image databases to find email addresses. When the results are displayed, you will see the Possible Matches along with the numbers count. You must also note that this is a paid website, so review the plans before using it.
Steps to use Email finder by Social catfish:
Step 1: Open your browser and enter Social catfish.
Step 2: Tap on Image and tap on Browse and upload image here.
Step 3: Select an image and hit the Done button.
Step 4: Hit the search icon once the uploading process is completed.
Please note that you have the option to search any person via Name, Email, Phone, Username, Address, and Image. So, make use of any information you have and conduct a proper search for the individual.
If you're lucky, you might locate the person's social media accounts or any other vital information that has a link to their email.
BeenVerified
The next application we're keeping an eye on is BeenVerified. The app is a paid tool that millions of people trust and use. The procedures for using this service are not challenging and are like those of other email finders.
You just need to enter BeenVerified on your web browser. Once you are here, you will see options like People, Phone, Address, Email, and Vehicle. Use any information you have about the person and hit the Search button.
If there are any matches, check them to see if their email address is included.
Sign up for their mailing list
YouTubers don't limit themselves to the platform alone. They also branch out to various ventures outside of it. Check the creator's website to see whether they offer their newsletters or if they sell products, and if it does, sign up for it.
So, you will be informed whenever they publish a newsletter or a new merch announcement is made on your email address from their mail.
Wrapping up
This completes the blog, where we discussed how to get someone's email address from their YouTube channel. We talked about using both YouTube and third-party sources to help your search.
Finding an email address from a YouTube channel shouldn't be difficult, and our solutions will help!
Good luck finding that email address and reaching out to the YouTuber!
Frequently Asked Questions
1. Is it safe to use third-party YouTube email finders?
The third-party YouTube email finders are typically reliable because they won't require you to divulge any information that could get you into trouble. You can try a few of these. But you must be careful, as some may have bad intentions.
2. Can you suggest to me a list of alternate YouTube email finders?
You can try out Hunter and Lusha as an alternative. Both have some free searches available but are paid plans in reality.