We are often introduced to the world of Google when we are basically teenagers or youngsters. Generally, our elder sibling or classmate would help us set up a Google account when we have a smartphone in our hands, right? We would open Google and get acquainted with their services with a childlike curiosity.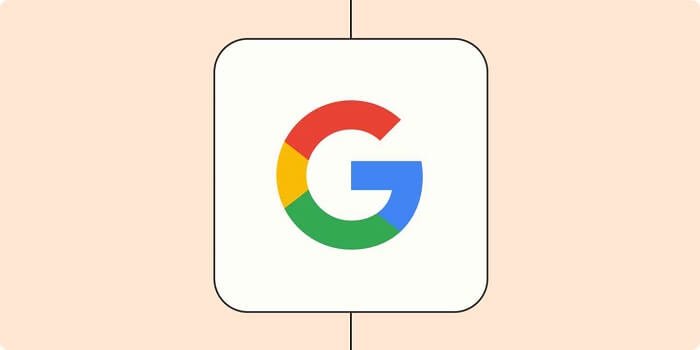 Google collects a lot of information about us, but it keeps it safe in its record away from public access. But what if you suddenly need to know your Google account creation date?
Well, there could be several reasons why you need to have your hands on this particular piece of information, right? However, many users appear to be interested in learning about it as it is a question they ask throughout the recovery process after being locked out of their accounts somehow!
We might also just be curious how old our Google account is and how much time has passed since you started using their services. Well, to set the record straight: Google does not have a feature that will explicitly tell you about the account creation date. What a bummer, right?
We don't have many options when it is Google who has barred us from knowing, but we certainly can look around for some workarounds! We will be more than happy to let you know if you are keen to know about them. So, we hope you keep reading this blog until the end to find it out
Look for your welcome email
Do you remember the first day when you entered the world of Google? Probably not, right? But hey, Google remembers! Well, not in the way you wanted it to, but it counts.
When you register a Google account, a free Gmail address is added to it instantly, and we all know it, right? One of the first-day emails that you receive from Gmail is a warm welcome from the Google community team.
You'll receive a welcome email from Google along with information about your new account, which grants you access to all Google services and products. Additionally, the team ensures you receive some general guidelines to start.
Well, you can look for this email to see when your account was created. You can search for it relatively quickly if you have a recent account. You only have to open Gmail and search for Google Community Team. It will get you the result.
Look at the right side and see the date mentioned when you come across this specific email. It is the date of your Google account creation. But people with old accounts need to conduct an advanced search to find it.
This method may not be as simple as it sounds for people with old accounts. They might have deleted their email, so in that case, you should check other suggestions.
Verify your YouTube account creation date
YouTube is another service that needs a Google account creation to operate. So, creating a Google account gives you permission to use YouTube.
People assume that the Google account creation date coincides with the YouTube creation date. Unfortunately, this isn't always the case because we occasionally take our time signing in to our YouTube accounts.
However, using this method might help you approximate the date when your Google account was set up. Let's check how to check the YouTube account creation date below.
Steps to check the YouTube account creation date:
Step 1: Launch YouTube on your device to begin.
Step 2: A little profile picture icon should be visible at the top right corner of the page. You need to click on it to proceed.
Step 3: Go to Your Channel on the next page.
Step 4: Swipe to the About section on the following page.
You will see the Joined (dd/mm/yyyy) under the more info tab.
View the POP/IMAP settings
We know many of you might dread what this strategy is, seeing POP/IMAP settings in the heading. The POP and IMAP mail servers of Gmail are accessible to users.
Well, the technique is really simple, no matter how complicated it sounds. Allow us to tell you the steps in order to follow these instructions.
Steps to view POP/IMAP settings:
Step 1: Please launch your Gmail account on your web browser. You need to sign in and access the account.
Step 2: The gear icon (Settings) is present in the upper right-hand area of the page. Click on it to continue.
Step 3: A see all settings option will appear on the screen. Tap on the option.
Step 4: You will see several tabs at the top of the page. You must go to Forwarding and POP/IMAP.
Step 5: A Pop download section is right under the forwarding section.
You should see a date next to the Status: Pop is enabled for all mail that has arrived since (date).
This method might not work for users that have changed their POP settings or if POP is disabled.
Wrapping up
Now that we have arrived at the end of the blog, let us see the topics that we explored in the discussion, shall we? Well, the topic we discussed today was how to check when a Google account was created.
We found three simple ways to do it. We advised looking for the welcome email, verifying the date your YouTube account was created, and then checking your Gmail POP/IMAP settings.
We hope these techniques are successful for you or, at the very least, give you a general sense of when your account was created. Let us know what your opinions of the blog in the comments box below are. Please follow us for more how-to blogs to help you with your tech-related problems.
Frequently Asked Questions
1. Can I use Google Takeout to see the Google account creation date?
Google Takeout once offered to help you determine the date your Google account was created. Users were able to export data to learn when their Gmail account was created when Google+ was active.
But Google+ is no longer in use due to poor traffic and other issues that have arisen over time. So, the strategy is useless at present.
2. Why can't I find my welcome email on Gmail when my account is new?
You can't find your welcome email because you or someone else with access to your Gmail account deleted it. You can still go to your bin on Gmail to see if the email is present there. But you should bear in mind that anything you put in the bin for more than 30 days will automatically be deleted.
Also Read: How to Recover Deleted Instagram Account Within 30 Days