Whenever an unknown no. Pops up on your screen; The first thing you do is open the true caller and check that no. But sometimes it is more threatful than beneficial that anybody can track your no. from any corner of the world.
Truecaller search authenticity can not be questioned for android and IOS users. But there are official, secret agents, people pursuing such jobs where it's not safe to reveal their contact details. Moreover, with growing cyber crimes, it has become a question of safety as well.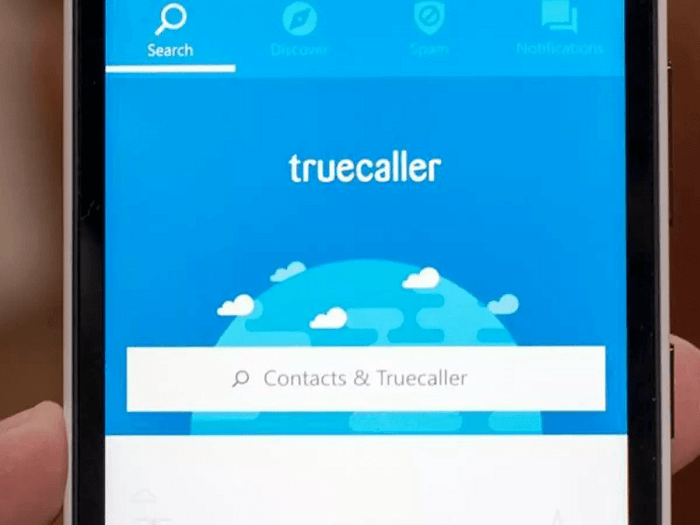 But you don't need to sweat with worries about this small problem. Small? Well, once your no gets deleted from the Truecaller database, it is permanently unlisted.
So please take a deep breath, rub your eyes and keep reading the article to unravel how one can unlist any phone no. from Truecaller like a pro.
Unlisting Phone Number via truecaller.com Website
First thing first. Go and deactivate your account on Truecaller. This account has to be of the Number which you want to delete. This is when the no you are willing to unlist holds an account on the true caller. For deactivation, these are steps to be followed.
Log in with your truecaller account on your phone.
Tap on the menu in the top left corner.
Noe open setting from that list
Now tap on the privacy center option.
A new page will open, and you will see a deactivation option.
Now a new window will appear on your screen asking for your confirmation.
Click on 'Yes' and continue. Your Truecaller account has been deleted successfully.
Since you are done with successfully deactivating your Truecaller account, proceed with the next ones. Go on the Browser of your phone or any other preferred device and search for Truecaller.com Website.
The website will now ask you to enter the country code and phone number manually. So correctly and sequentially follow the pattern of entering '+' sign first, then '00', then country code, and then your phone no. all this will be required to remove your phone no, permanently from True caller.
When you are done with entering the no. as usual, a question will poop on your screen that will ask if you are a robot or not (the irony of the digital age is a robot asking if I am a robot or not), click on the check box, get verified, and then click on the unlist option.
Now another notification will flash on the tour screen that will notify that the True caller will successfully remove this Number from its database within 24 hrs. Hurray! It's done.
Keep a note that after following this procedure, after a few minutes, you will search your no on truecaller, and it will show up again as it will take a day to get it removed from its database.
Wrapping up
Truecaller is a very precise application to use. Quite reliable, but sometimes people who are not comfortable sharing their Number or are getting uninvited problems due to this deliberately require unlisting. Often people purchase the premium subscription and another thing to unlist their Number, but through this article, all that will end as it briefly showcases that unlisting your Number permanently from truecaller is a layman's job.
Frequently Asked Questions
1. Is deactivating my true caller account necessary to unlist my Phone number from truecaller?
Deactivating the Truecaller account is mandatory to get your Number unlisted from truecaller.
2. Why is my Number still in the search record despite successfully unlisting it?
No worries at all. It is a time taking process to remove the Number from the database. After you have usefully deactivated the account and removed the phone number, Truecaller will take up to 24 hrs to complete;y get that Number unlisted from it, and if within these 24hrs you will search your Number, it will be shown, but when you will try this after 24hrs it will surely never appear again.
3. Why, in some countries, is the Truecaller website not available?
Truecaller is a global service provider, but its services refrain in some countries. For example, the Middle Eastern countries do not show up with Truecaller services. Due to the legal restriction on services, when you search for www. truecaller in any of the browsers, you won't be able to reach there. One must use a VPN server to access Trueccaler in such a prohibited service.
4. Will the name and Number still be showcased even after unlisting it from truecaller?
Truecaller takes time to reflect changes in its database. But once a no is deleted from its database, it is permanently deleted. No name will appear once the Number is removed from the database. But if you register a true caller again with that Number, provide it with the same Number. In that case, a number can get displayed.
5. Why can I unlist the Number from truecaller through IOS and Android apps?
As written above in the article, there are some steps that you need to follow to process unlisting. First, you must deactivate your account from the true caller app on your phone. Only then can we process the unlisting from the website. Thus direct listing from the caller app in your Android or IOS is not feasible. The only way to do that is through the Truecaller website.
But the Android and IOS applications validate call blocking, instant messaging, caller ID assistance, and good quality audio and video calling. But number listing is not yet added as a feature for the app.
6. Is there any requirement for a Premium or gold Subscription required for unlisting?
Not really a premium subscription adds some cool features to your list, but unlisting is not one of them. Unlisting requires deleting your Number from the database, which is possible for free. So no subscription is required.
Also Read: How To Check How Old Is My Facebook Account