Gmail is a web-based application with more than 1.8 billion monthly active users. The app is the backbone of businesses, educational institutions, and government agencies. It has been the default or primary email service for users and deserves all of its success.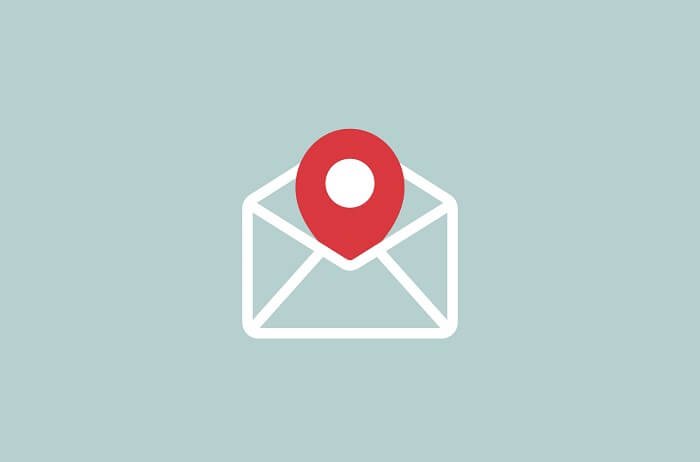 Gmail has also redefined Google's destiny eternally and prevailed as one of its core products. The road to victory for this email service was long, and Google received several accusations regarding privacy issues. But the app has moved to the forefront, thanks to frequent updates and the addition of new features. We'll talk about a problem many Gmail users face in the blog today.
Do you ever consider looking up a person's IP address on Gmail? You may want to collect the email sender's IP address for blocking or even tracking suspicious emails if the sender seems iffy.
You're not the only one who desires to know the answers. However, you're in the ideal place because we'll talk about it today. Let's get started and go through this blog through to the completion to learn everything there is to know.
Is it possible to find the IP address of the Email sender in Gmail?
Finding IP addresses is not an easy process. Therefore, we hope you won't have any unreasonable standards. Gmail is one of Google's services that best protect customers' privacy. Nothing it does would put its users' security at risk.
You might have Email services that include the IP address, but Gmail does not do it. Following that, let's look at a few techniques that might help you find the email sender's IP address in Gmail.
Using Gmail
Let's study how using Gmail to track someone's IP address can be effective in this part. But answer us first: Have you tried obtaining someone's IP address using the classic method that some people still practice for Gmail?
Does the show original option appear when you click on the three vertical dot icons on the sender's email? People frequently believe they have tracked the sender's IP when they see the SPF option and the IP address provided above.
However, this is not, in fact, the sender's IP address. Do not be fooled; it is one of Google Mail's IP addresses. Here, we'll go through a detailed step-by-step process for finding the sender's IP address.
Steps to use Gmail to find someone's IP address:
Step 1: Launch Gmail on your computer/laptop and open the sender's email whose IP address you need.
Step 2: Do you see the three vertical dot symbols on the upper right corner of the sender's mail? It is the more button, and you must click on it.
Step 3: A menu will appear on the screen. Select Show original from the list.
Step 4: Now execute the ctrl+F command and enter Received: From in the search window.
There you go! You have the sender's IP address from the Gmail account.
Third-party reverse Email lookup tools
IP addresses are an impressive way to pinpoint a user's precise location. We think you want to know someone's location if you are frantically trying to get their IP address via Gmail.
The sender may be blasting you with fairly irrelevant and infuriatingly frequent emails. Or perhaps you got a message brimming with insults! Phishing emails and threats sent over Gmail are a common occurrence too.
You must use better judgment to determine the location of the person and find them in the middle of all this mayhem. Well, you can always rely on reverse email lookup tools to save the day. Why don't you try it?
You can input a person's email address to access the owner's personal information using third-party reverse email search services. You can also find out their names, phone numbers, email addresses, and current addresses.
We suggest using BeenVerified or Social Catfish for this. Don't worry; the owner of that Gmail account won't be made aware of your search.
You must pay for their services to utilize them, so be sure to review their price options to choose one that fits your spending plan. There are simply a few short steps after signing up for these services.
You must input the sender's Gmail address before pressing the search button on their official website. These lookup tools will search through millions of public data on the internet to provide you with reliable results.
Check the sender's social media profile/website
Social media profiles are windows into our lives. They offer a sneak peek into our everyday routines too. We converse, update our locations, and tag the places we visit online for hours on end.
Many people often update their contact details on social media. You can quickly find the location of an email sender if you look for their social media profiles.
Try searching for their names if you find them in their emails to see if you can locate them there. Watch out for their social media profile in the reverse email lookup tools as well. They may provide you access to their social media accounts or website URLs.
You can check the contact or about us pages to see if they have links to their social media profiles. This website link also includes their contact information. It is always a good idea to try, even if we are aware that scammers are far too skilled to use their real Gmail addresses.
Wrapping up
The topic of our conversation revolved around Gmail today. Users frequently wonder how to find an Email sender's IP address in Gmail. Let's talk about the important insights from the discussion now that the blog has come to an end.
We have given you three possible ways to do it. You can pull out someone's IP address via Gmail, using third-party reverse email lookup tools, and social media profiles/websites.
You have received a thorough explanation of each of these three approaches, so employ a mix of the three to achieve success. Please leave a comment if these strategies were successful for you. Follow us for more such how-to guides and tech-related troubles.
Frequently Asked Questions
1. Can I use free email lookup tools?
You can use them if you happen to find them. However, we think they won't provide you with the outcomes you want. The chances of finding the individual are higher with the premium tools because their searches are considerably more targeted.
2. How should I block someone on Gmail?
It's simple to block someone on Gmail, and just a few quick steps are necessary. Let us share with you how to handle it in the section below.
Step to block someone on Gmail:
Step 1: In order to begin, you must open the Gmail app on your device.
Step 2: Look for the person you want to block and open the mail.
Step 3: The three vertical dots icon is present next to the sender's name in the right corner. Please tap on it.
Step 4: The Block (sender name) option should be present on the list. So, click on it.
Also Read: How to Know Who Opened Your Google Docs