Have you heard that Google has discontinued its Hangouts services? Well, not entirely, because it has upgraded to Google chat now. So, don't be confused when you don't find the Hangout icon on your phone.
Google releases updates frequently to enhance the user experience. Group chats and file sharing are both simple to access using Google Chat.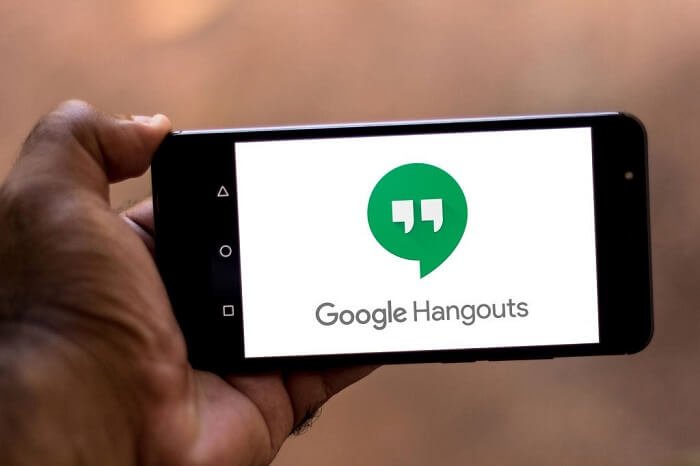 Have you ever tried to recall a conversation on Google chat, but the messages seem to have vanished? You might jump to conclusions and think you have deleted the messages, which unfortunately might be true for some of you.
We are actively exploring ways to retrieve deleted Hangouts (Google Chats) messages! Do you believe that the chats can be recovered?
Even so, does Google permit this? If so, how are we going to continue with the process? We are aware that you are filled with uncertainties and questions.
Why are you holding out? We are here to wash your problems away, nevertheless. Stay by us until the end to learn everything related to the topic.
Can you recover deleted hangouts (Google chat) messages?
Have you unintentionally deleted any Hangouts messages? We don't worry most of the time because Google Hangouts ensures that your messages are stored on your Google account. However, it is still possible to lose your chats, and recovering them can be time-consuming.
The procedure is draining because Hangouts does not retain your deleted messages. A trash folder is also absent from Google Chat.
You have observed that it makes it challenging to recover the chats. However, we must reassure you that there are ways to retrieve the Google chat before you hit your panic buttons.
Let's divide the information into distinct sections to help you grasp the specifics in the next parts. Make sure you read all of the parts.
Use Gmail to recover deleted messages
Do you realize how useful your Gmail may be in these circumstances? The only point is that your Hangout history for Gmail had to be activated.
This requirement must be met in order for the recovery process to be easier. Let us guide you through the steps so that you don't get lost along the way.
Steps to recover deleted messages using Gmail:
Step 1: To begin, log in to your Gmail account on your PC/Laptop using your basic sign-in credentials.
Step 2: Click on the hamburger icon at the left panel and go to the option that reads More. You will find this option under the Gmail label list.
Step 3: In the next step, you must select Chats from the options menu that appears on the screen.
Alternatively, you can also search for in: chats in the search field and press enter.
Step 4: Upon following the previous steps, a Google chat list will appear on the page.
You can recover your deleted chats from here.
Try a third-party recovery app
We advise you to try a few unofficial Android recovery apps if the above procedure doesn't work. A tonne of these apps is available online for both free and paid uses.
If you would like, you can continue using the premium service's trial version. We know that the options overwhelm you and occasionally lack clarity. We suggest Droidkit – Android Phone Toolkit due to its potential to be of use to you.
The app can be downloaded without cost. Don't skip the following sections because we will discuss the app's basic step-by-step instructions.
Steps to try Droidkit – Android Phone Toolkit:
Step 1: To begin, you must go ahead and install Droidkit from your browser.
Step 2: You will find the Data extractor option there. Please tap on it and go to From Google Account.
Step 3: Select Messages from the Google Backup category and hit the Next button.
Step 4: You will be required to log in to your Google account.
Step 5: Follow the onscreen instructions and choose your device to recover those messages.
That's it! You will successfully retrieve the Hangouts (Google chat) messages!
Frequently asked questions (FAQs)
How can I unarchive my Hangouts messages on Android?
Some people are smart enough to archive their communications in order to limit the number of messages on their accounts. Therefore, you can unarchive any archived messages you may have on your Hangouts account. Be sure to follow the instructions we will give you.
Steps to unarchive messages on Hangouts:
Step 1: Locate Hangouts on your phone in order to initiate the steps.
Step 2: You will find the menu present on the left panel of the screen. Please tap on it to continue.
Step 3: You will find the gear icon, so tap on it to open your Settings.
Step 4: Do you see the Archived conversation section on the screen? Please tap on it to locate the chat you want to recover.
Step 5: Tap on the conversation and go for Unarchive conversation to bring the message back to Hangout message history.
Why can't I find my messages on Hangouts?
The messages might not be visible to you because you accidentally erased them. Please take note that this is not the only cause of the issue. Various reasonable explanations could apply in this case.
This problem with Hangouts may have been brought on by a factory reset you carried out without a backup. Additionally, removing the app from your device is another cause of the issue. You should also not undervalue the impact of technical errors and flaws on your message history.
And that's a wrap
With this, we have reached the end of our discussion. Let's revisit the topics we have studied so far, shall we?
The topic of our discussion was one of the commonly asked questions users have related to Hangouts. We discussed how to recover deleted messages from Hangouts (Google chat).
We have explored the possibility of restoring the deleted messages. We later spoke about methods that can help you, so make sure to try each one of them.
So, did you like the answers in our blog? We hope you can give us your feedback! Please follow our website for more such interesting tech-related content.