Discord is one text, audio, and video platform that has grown significantly throughout the pandemic of 2020. It has transitioned from a clichéd game chat group to a widely used messaging platform.
Users can create communities, groups, and servers using Discord in collaboration with their friends on the platform. Besides, what's more, amazing is that the app is free.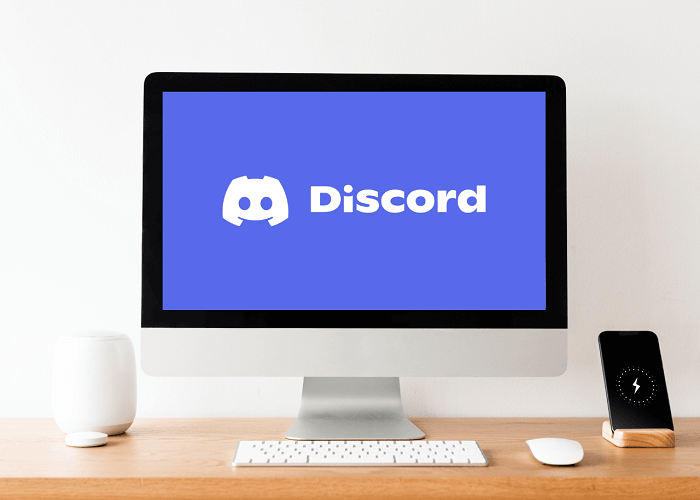 Discord provides private chat rooms where users may discuss topics and share interests and hobbies. However, big public groups are also solely focused on specific games.
The application is especially popular among gamers since it makes it simple for users to communicate with friends and other players. The app is also well-liked by crypto enthusiasts because it makes it simple for them to communicate with one another.
Let us discuss the goal of our blog today. If it wasn't clear, it is tied to Discord.
We'll talk about getting around Discord's file size restriction. This is one of the often-asked questions regarding the app, which is not surprising.
We've made the decision to finally put an end to the discussion! Why not read our blog through to the end and find the answers yourself?
Can you bypass the file size limit on Discord?
"Max file size is 8MB. Upgrade to Discord Nitro for 100MB file limit!"- Have you ever seen a message like this on Discord? Many of our readers get this notification when they try to send files that are heavier than what Discord can send.
You might be asking if there is a method to get past the restriction now that it is far too low. So, there must be a method to exceed the 8MB limit, right? You can always divide your files into smaller halves and send them; however, it is quite inconvenient.
We won't subject you to that kind of labor, so you shouldn't worry about it. We'll walk you through how to simply bypass this limitation.
You should get Discord Nitro
Do you remember the message that appears when you attempt to send a file on Discord that is larger than 8MB? What does it say?
Let's just review what you already know. It advises upgrading to Discord Nitro to remove the 100MB file limit. Why hunt for alternatives that could not even be effective when the fault itself provides a remedy, isn't it? Discord allows you to join Nitro to share larger files, but wait, there's more! Additionally, you receive two server boosts and access to custom emojis.
The steps to subscribe to Discord Nitro are easy. Let us help you with the step guide below.
Steps to subscribe to Discord Nitro:
Step 1: You must sign in to your Discord account.
Step 2: Navigate to your user settings to continue.
Step 3: Go to Discord Nitro and tap on it to open it.
Step 4: Can you see the subscribe button on the page? Please click on it to proceed.
Step 5: There will be two subscription options on the screen: Yearly and monthly. Please tap on your preferred option.
Step 6: Now, choose your payment type and follow the onscreen guideline to pay for your services.
If you cannot pull out money from your pockets, you should look at the alternative options listed below.
Third-party apps
We acknowledge that buying Nitro might not be high on many of your wish lists. In this case, third-party apps can be used for help.
Try using apps like WeTransfer, which bills itself as the "simplest method to share your files worldwide." You can also use Imgur, which has a 200MB maximum upload size limit.
You have the option to download this app to your phone, or you can visit their websites online. Next, add your media files and check that your privacy settings are public.
Copy and paste this URL into Discord after moving to the share icon. Keep in mind that these are just basic step-by-step instructions; the specific steps you follow will depend on the third-party apps you decide to install.
Try a video compressor
You must have heard of video compressors online, isn't it? You know what they are after reading their names because they are quite self-explanatory.
They compress your larger files so you can bypass the platform-specific file size restrictions. Why don't you give one of these tools a try as well?
There are many online third-party tools that you can use, but you should pick ones that offer secure encryption. Please verify that no one else has access to your files. Additionally, you should always check for a file preview before saving and sharing it on Discord.
Google Drive to share files on Discord
People have been relying on the Google drive approach for a while now. The steps are simple, and your work is done conveniently, so what else do you really need? Let's discuss the steps to use the Google Drive method below.
Steps to use Google Drive to share files on Discord:
Step 1: Please access your preferred browser and enter Google drive to access it.
Step 2: You must choose an account to sign in to next.
Step 3: Do you see the +New option at the upper left-hand panel of the page? Click on it to proceed.
Step 4: An options menu appears on the screen. You should select File upload from this list.
Step 5: Choose the target file and open it to let the file upload to the drive.
Step 6: You should right-click on the file and choose share from the list.
Step 7: Change the restricted access to anyone with the link.
Step 8: Tap on copy link next.
Step 9: Log in to your Discord account and paste the link to the target location.
Frequently asked questions (FAQs)
Can I use the Imgur app for free?
Yes, you can use the Imgur platform to upload and share your files for free. Many customers have given it favorable reviews and rated it as safe to use.
The app offers subscription-based features, but if all you want are good Discord Nitro alternatives, you won't need to pay for them.
Why can't I upload files on Google drive?
We cannot pinpoint one logical explanation for why your Google drive is acting up and won't let you upload files. You might start by checking Google Drive for insufficient storage. It has 15GB of storage, and using all of it could prevent files from uploading successfully.
You should also verify the stability of your internet connection. Make sure you have deleted your browser's cache because it might occasionally cause issues with your drive. Restart your Google Drive if this doesn't work because there might be a bug.
And that's a wrap
It is time to wrap up our discussion. So, let us revisit and recap the key ideas of the blog, shall we?
We talked about how to bypass the file size limit on Discord. We have discussed the possibility of bypassing the limit before jumping onto the methods. We have put together a couple of methods that can be of help to you, so make sure you try them.
We hope you have found the answers that you were seeking in our blog. Tell us what you think about it in the comments.
Make sure you pass along the blog to anyone who needs the answers. You can also follow our website and look forward to more interesting Discord-related content.