Social media has made it simpler to maintain relationships and keep in touch, but what about those private Twitter accounts hidden from you? If you use Twitter frequently, you have probably come across one or more private accounts. Many users take this option to restrict who can view their tweets and personal information.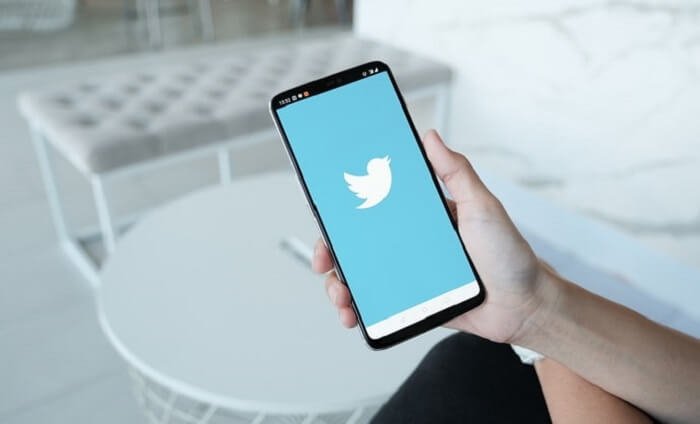 Users want to know how to view private Twitter accounts for different reasons. Fortunately, there are methods for accessing these accounts and their contents. Please go right into the blog to discover how to see private Twitter accounts, as we will be guiding you through the process.
What is a private Twitter account?
It is difficult to imagine someone wishing to hide their internet presence in a society where social media dominates. We have all, however, seen accounts with a padlock icon next to their names that seem to be wrapped in secrecy.
These Twitter profiles are private. The owners of these accounts can accept or reject requests from other users, giving them a level of control exclusive to them.
If you want to keep your tweets safe or just have a private space online, a private Twitter account can be what you need.
Can you view a private Twitter account?
Some of us find private Twitter accounts fascinating because of their restricted profiles, but what if you are desperate to discover what's inside? It's possible that the account has caught your attention or that one of their tweets is the topic of much discussion.
The crucial issue, though, is whether we have access to private Twitter accounts or if they are completely inaccessible to the public. Remember that there are ways to access these accounts if you want to view them. So, continue reading to learn about some viable solutions if you are curious about the possibilities.
Method 1: Follow the private Twitter account
Have you ever seen a private Twitter account that appears to have all the juicy rumors you cannot access because it is private? What if we told you that clicking the follow button is all it takes to unlock the account?
Even though it might seem too obvious, you can frequently gain access by just following the private account. See the step-by-step instructions for following a private Twitter account below.
Steps to follow someone on a private Twitter account
Step 1: Go to Twitter and tap on the search icon at the bottom navigation bar.
Step 2: Use the built-in search bar to type in the person's username you wish to follow and tap on their name to enter their profile.
Step 3: Click on the follow button at the top right corner of their profile.
The follow button will turn into a pending indication your request has been sent to the user. It will change to the following option once your request is accepted.
Method 2: Sign up for a fake Twitter account
We all want to follow our favorite influencers on their private Twitter accounts, but we might be unable to do so from our primary accounts. You could always create a dummy Twitter account to quench your curiosity and reading their private tweets.
We would be more than happy to assist you through the process associated with creating a false Twitter account. Please don't be confused; you only need to create a new Twitter account because the procedure is the same. Please start by following the simple instructions we have provided below.
Steps to create a Twitter account
Step 1: First, open your web browser and visit this twitter.com/signup
Step 2: Please choose the sign up with phone or email tab from the page.
Step 3: You will be asked to select the name of your account next.
Step 4: Please use email instead and type in your new email address.
Step 5: Follow the onscreen instructions and enter the details as asked.
Step 6: Please verify your email and start using Twitter!
Method 3: Google search cache
Sometimes we may feel like we have been missing out on the latest buzz on Twitter all because of a private Twitter account. Don't worry; you can get around private account restrictions and view some exclusive tweets available using our Google search cache approach.
This technique works because many people enable Google Cache in order to increase their internet reach and searchability. Please allow us to share the step-by-step instructions you will need to use the approach.
Steps to use Google to view private Twitter accounts
Step 1: Navigate to the Google search engine on your device.
Step 2: Tap on the search field and enter Twitter _username_ of the target user, and run the search.
Step 3: Go to the Images tab at the top of the page.
You will find the tweets from the user here.
Method 4: Ask your common friends for help
Are you annoyed with being left out of the loop regarding private Twitter accounts? You can ask a common friend for assistance to access private Twitter accounts and keep up with their most recent tweets.
The protected tweets may be visible to your friend since they are friends with or following them. They can now DM you or give you popular tweets from the private account.
Method 5: Try third-party tools
Do you wish to view the private tweets made by your ex? You can use third-party tools if you need access to certain tweets that were previously restricted.
Why don't you attempt these practical hacks to see their private tweets? We have described two internet resources that can be useful to you. Therefore, make sure to look it out below.
uMobix
Do you want to be the ultimate spy and keep tabs on everything your loved ones are doing on private Twitter? Look no further than uMobix.
You can monitor their internet activity with the aid of this all-in-one monitoring tool, which will offer you peace of mind. The nicest part is that the account owner won't know anything.
Both iOS and Android are compatible with the tool. Note that choosing a membership plan is necessary to use the tool. However, It also provides a demo version so you test it out before purchasing it.
EyeZy
EyeZy is another tool that helps you view private Twitter accounts when you are tired of hitting a roadblock. It guarantees to assist you in getting beyond these restrictions and accessing such accounts.
Many of you would think the tool is simply another empty promise, but trust us, that is untrue. It has overwhelmingly favorable customer reviews from throughout the globe, and on top of that, it offers affordable payment choices, which adds to its appeal.
Frequently asked questions (FAQs)
1. How to make your Twitter private?
The importance of privacy has increased in the social media era. It is crucial to protect your tweets because Twitter is one of the most widely used platforms for sharing your thoughts. You can achieve privacy by setting your Twitter account to private.
Steps to make your Twitter account private:
Step 1: Open the Twitter app and hit the profile icon at the top left corner.
Step 2: Select settings & support from the left panel.
Step 3: Upon doing so, you will find a settings and privacy option. Please click on it.
Step 4: Find the privacy and safety category and click on it.
Step 5: Do you see the Audience and tagging option right under Your Twitter activity? You must tap it.
Step 6: Turn the toggle on for protect your tweets option, and you are set!
2. Is it illegal to view someone's private Twitter account without following them?
Well, it is not illegal to view someone's Twitter account without following them. However, it is important to remember that accessing someone's private accounts without their permission may be regarded as a violation of their privacy.
Therefore you should avoid doing so. Additionally, respecting people's boundaries and getting approval before accessing their private accounts is preferable.
Final thoughts
It is time to wrap up the discussion. Let us recap the topics we explored, shall we?
So, we discussed how to view private Twitter accounts. Please review our list of 5 tried-and-true techniques and see which works for you.
Please feel free to comment on the blog below with your thoughts and comments. Visit our website for more tech-related content.