Almost everyone has a bank account these days. Surprisingly, many adults have more than one bank account. Some adults use two bank accounts to separate each for different uses. One is used for spending and expenses, while the other is used for savings. However, managing more than one bank account at once can be tiring, and keep each one updated.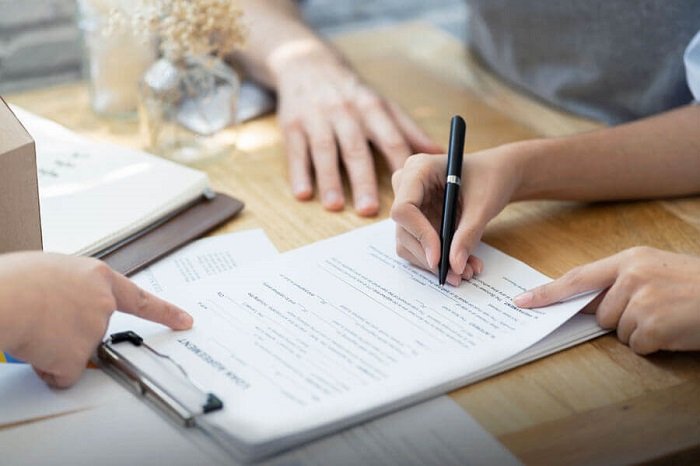 In such cases, closing one of the bank accounts can be the only option. You should know that closing a bank account is more challenging than it sounds. The bank manager will try their best to keep you from closing the account. You can write an application in such conditions. It will help you in making the process easier overall.
A formal letter to the bank manager should be an ideal step toward closing a bank account. However, you may not be aware of how to write a letter that sounds formal to your bank. Don't worry. We have got your back!
In this article, we will teach you how to write a professional and formal letter to the bank manager to close your account.
With that, let's get into the details below!
Why Will I Need to Close My Bank Account?
Opening a bank account can range from different types such as Savings, Business, or Salary accounts. Opening a bank account can last a lifetime until one chooses to close it. There might be instances wherein you would need to close your account.
For example, you might have another bank account or find a different bank offering more and better services. Most people close a bank account due to unreliable net banking systems, unprofessional staff, etc.
One might close their bank account when they have shifted to another state or country. Lastly, a common reason for closing bank accounts is often related to someone who wants to cash all their money from a non-zero balance account or students who want their accounts after completing their studies.
What is a Bank Account Closure Letter?
A bank account closure letter is often called an application to close bank accounts. A bank account closure letter is a professional and formal way to request the bank to close your account permanently. A closure letter can help you secure and transfer money from other accounts.
Generally, most banks permit customers to close their accounts using net banking permanently. One can also file the bank account closure letter to close the account. While one might consider net banking as a way to close their bank account, it will be best to stick with a letter.
Who Writes The Bank Account Closure Letter?
The bank account closure letter is usually written by the account holder addressing the branch manager. The account holder can write the letter in different languages such as Hindi, Marathi, English, etc. Although, there are some rules and protocols the account holder should follow while writing a closing letter to the bank.
What Should I do Before Losing My Bank Account?
Irrespective of closing a bank account, you should ensure a couple of things beforehand to avoid encountering a tricky situation. Taking care of certain things will also help you avoid penalties, overdraft charges, etc.
New bank account
Before closing your primary or any other bank account, you must open a new one if you are not planning to shift to another state or country. It will help you not miss any actual payments or deposits.
Updating payments
Before you close a bank account, you must ensure to update or remove automatic and recurring payments associated with the closing bank account. For example, these regular payments can range from television streaming service charges, home loan installments, student loans, etc.
Transferring funds
Lastly, you should be able to transfer your existing funds in the closing bank account to a new account. After updating automatic and recurring payments, you can transfer your funds to a new bank account through online net banking.
What Should I Include in My Bank Account Closure Letter?
Below are some of the essential points you must include in your application letter:
Salutation
Date
The subject of the application
Greeting
Request for the closing of an account
The reason if you want to add
Closing remarks
Signature
Format of an Application Letter Requesting to Close a Bank Account
The Branch Manager
Bank Name
Address of the Bank
DD/MM/YYYY
Sir/ Ma'am,
Body of the letter
Thanking you
Yours faithfully,
Signature of the Account Holder
Name of the Account Holder
Sample Application Letter to Bank Manager For a Closing Account
You can refer to the sample letter below to write an application letter for your bank account.
The Manager
State Bank of India
Collectors Colony
Chembur, Mumbai – 400074
31/10/2021
Subject: Request to close bank account
Dear Sir/Ma'am,
At your bank, I have an account with the account number 03050002356032. Due to my relocation to Bangalore, I will need to deactivate the account because I will no longer be able to access it. Please cancel any transactions associated with this account and transfer the remaining funds to another account (Account number: 020123642365 IFSC Code: SBIL00201).
Thank you for your time and services.
Yours sincerely,
Signature
Vikram Tripathi
Wrapping up
A bank account plays a vital role in our lives. However, there may be various reasons why you want to close your existing bank account. You may not prefer the bank's services, or you already have another account in a different bank and may not need two to manage at once.
Irrespective of your reason, you can close your bank account anytime. For that, you will have to submit a formal letter to the bank requesting to delete your account. With the samples mentioned above, you can follow the same format and complete your letter.
We hope this article gave you a complete idea about closing your bank account, including samples.
Frequently Asked Questions
1. My bank's online net banking system is not working. Should I wait for it to resume or write an application letter?
It will be advisable to write a bank account closure and submit it to the bank manager rather than waiting for the online net banking system to resume.
2. How many days should I wait after submitting my application letter to the branch manager?
It would help if you waited for at least a week until your bank account was permanently closed.
3. What if the bank takes longer than usual to give me an update about the closing of the bank account?
Check with the branch manager again to see if they have closed your account. If not, you should pursue the matter.
4. Can I close my bank account via the online net banking system without applying?
It will not create problems if you close your bank account using the online net banking system. However, it will be helpful to speak with the branch manager first.