Steam: The premier online platform to play games and lead discussions related to them. According to their official website, you may access close to 30,000 games using the platform. Additionally, know that Steam makes socializing possible if you enjoy interacting with others.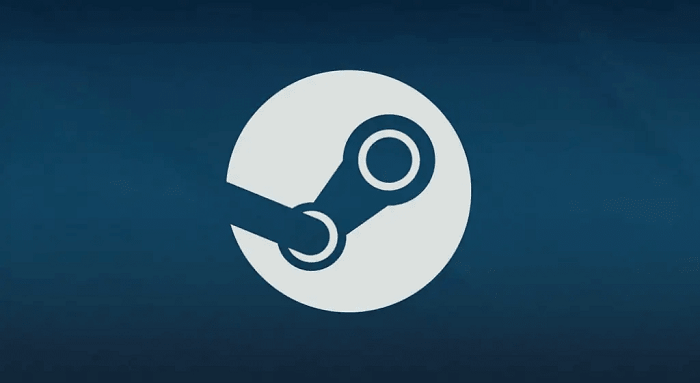 This video game distributor platform is also convenient for all game developers. Besides, it gives you the opportunity to socialize with strangers, meet new people, and create groups and clans. You can also play effectively in a group with their in-game chat capabilities.
In addition, gamers have a special spot in their hearts for this platform because it allows them to acquire games that are unavailable in their local gaming retailers. So, more users have flocked to the app as a result of the platform's easy accessibility of games.
The app's interface is slick and simple to use, and it is user-friendly. Although the platform is fantastic, some scammers are sadly there. Cybercriminals have acquired a variety of advanced skills since joining this platform, which could result in you losing access to your steam accounts.
There are quite a few instances when we wish to find the IP address of people on Steam. You might occasionally come across annoying people who just won't shut up while playing games! Have you ever wondered how to pull out their IP addresses?
Well, you are at the right place today! We are going to discuss how to trace IP addresses on Steam. So, let us not waste more time and delve deep into the blog instead.
Can you find someone's IP address from Steam?
You will get varied responses if you try to search for an answer to this question online. But the truth is that Steam does not disclose the IP address of any of its users. They do not play with users' privacy and help them feel secure on the platform.
Therefore, you must know now that seeking help from the platform remains out of the question. So, if you really want to know someone's IP address on this platform, you can try the tried-and-tested third-party apps to see if they work.
Grabify IP Logger for Steam
If you intend to use this strategy, well, you need to master the art of social engineering. We say so because you need to convince the target user on Steam to follow a clickbait link that you are supposed to send them.
We know the task seems pretty easy, but there are instances where people catch you red-handed.
So, they don't follow such links if they seem suspicious. But it is your social engineering skills that are going to make this approach work.
Grabify IP logger is a pro at capturing IP addresses for Steam users, and we will give you better and more detailed steps on how to use it today. So, follow our instructions below to use this third-party tool effectively.
Steps to use Grabify IP logger:
Step 1: You should begin by the following: Grabify IP logger. This is the direct link to the official Grabify website.
Step 2: Upon entering the website, paste the link your target user will most certainly follow.
We advise you to keep the link game-related. It would make it easy to persuade users to click on it.
Step 3: The Create URL button is present underneath, so click on it.
Step 4: After agreeing to the privacy policies, you will next enter the Link information page/tab.
Step 5: You should now copy the New URL that Grabify has generated for you and return to Steam.
Step 6: Go to the chatbox of the target user and send them the newly created link. Make sure you make them follow the link.
Step 7: You should head back to Grabify next once you have confirmed that they have opened the link.
Step 8: You will see the recorded IP address in the Results category under the IP address section.
Wireshark for Steam
Wireshark is one of the top-ranked IP pullers online and has taken over the market. This network packet analyzer is known for its flexibility and efficiency.
This third-party tool works best when the person in question is online. You should not be scared of its name, thinking it might be too technical for you!
We know you are unsure how this would work, and we are happy to guide you through the process. Working with this software is a breeze, so you don't have to put on your technical hats for this one.
Steps to use Wireshark:
Step 1: You should begin by entering Wireshark on your preferred browser. You must download the tool and wait for it to be set up successfully on your system.
Step 2: Run this network protocol analyzer and select wifi from the interface.
Step 3: Do you see the start button now? Please tap on it.
Step 4: Navigate to the upper bar on the page to head toward the Filter field. You must type in classic stun in space.
Step 5: It is time now to open Steam and initial an audio call with the target user. So, carry this task for Wireshark to record their IP address in the background.
Step 6: Now, scroll to the Destination panel if you are connected to it.
Step 7: Upon heading to the destination panel, you will see the IP address of the target user.
Wrapping up
How about we take a close look at the topics we addressed now that this blog has come to an end? So, the topic of our conversation was how to find an IP address on Steam!
Well, we figured that though the platform doesn't disclose this information, we have third-party tools that are willing to help. So, we talked about Grabify and Wireshark in this respect to see how they work.
Anyway, we hope these tools work out successfully for you. You should let us know what you think about the blog down below.
Also, let anyone who might need a little assistance, like you, with today's topic know about the blog too. You can follow us for more tech-related troubles.
Frequently Asked Questions
1. Is it secure to buy games on Steam?
Gamers have been purchasing games through Steam for a long now, and it is a secure site. Your account is secured by encrypting all of your payment information and other security measures. In addition, you can always return anything you regret buying for a refund.
2. Is Wireshark an open-source platform?
Yes, Wireshark is an open-source platform that is free to download and use.
Also Read: See Gmail Password while being Logged In