Your college photo album is a portal to the memories and people we once saw daily. However, they now mirror distant dreams, don't they? You do, however, have a small number of contacts, but they, too, are dwindling as the years go by.
However, you shouldn't avoid approaching them. So, as a last resort, if you are unable to find them anywhere, you might try the internet.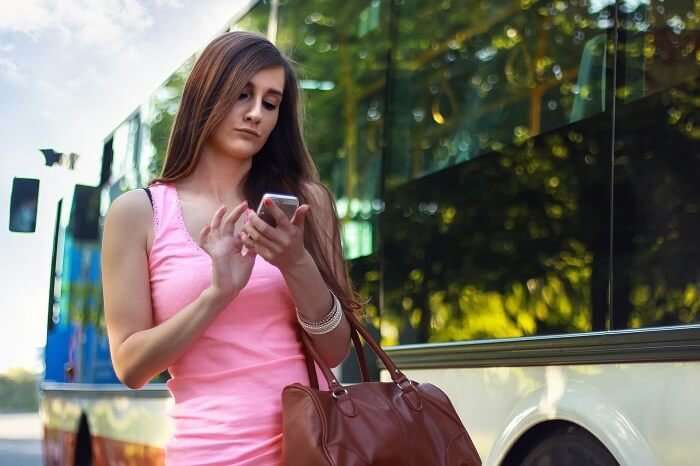 You essentially have access to the virtual world if you have an internet connection. The internet is effectively one big storehouse filled to the brim with details about people.
Have you heard of the saying: What happens on the internet stays on the internet? Anything you share online, from comments on other people's posts to liking and viewing content, is permanently stored on the internet.
But it stands to reason that we cannot spend money on just about any paid search engine at times. Let us tell you how to find your classmate free of charge online!
Run a Google search
We literally find all of our answers on Google if we search them right. Do you flaunt your Google search skill? If you do, it's time to use that to good use.
Did you know that you can look someone up on Google as well? You can even find people with just a single picture of them. To see the results, simply upload the photo to Google Images.
Many people use the browser's search bar to look up specific phrases using quotation marks. These quotations can help you narrow your searches even if you don't find the person you're searching for immediately. Therefore, we may use the same method to look for people.
Additionally, if you can think of any other details about the person, please include them as well. The accuracy of Google's people search will enhance as you enter more details.
For instance, you can try combinations like: "John Smith" and "Social media strategist ."
Likewise, you can also add their email address, phone number, or even present addresses. We are aware that not all of them would yield the desired outcomes. But, searches like these are oddly specific and help Google search better.
Try people-search websites
Since Google searches are essentially broad searches, they might not be fruitful for everyone. However, there are highly specialized websites that may play that part and assist you in finding people conveniently.
You can quickly find a few useful, free people search websites. We have two trustworthy sites up our sleeves if you're not sure where to start.
You can use these lookup websites to conduct reverse name, reverse image, reverse email, or even reverse email searches.
Check them out below to see if they can assist you in finding the person you're looking for.
Whitepages
You've most likely heard of Whitepages in a fleeting mention from a user. This people finder is typically the first thing that typically comes to mind when looking for such tools. It provides users with reasonably detailed background search services.
Additionally, its website performs exceptionally well. You just need to run your search after entering your search criteria in the field. However, if you can recall any other details, it would boost your likelihood of receiving a relevant search result.
Numerous membership plans make up the Whitepages plans. You can, however, choose the free option. It would offer you the basic facts about the individual. For instance, you can discover their contact information, present residence, and relatives.
You might need to purchase their plans if you want to learn more about the individual and get their phone numbers. The beauty of this easy search is that no registration is necessary.
Steps to use Whitepages basic search to find people:
Step 1: On your web browser, enter: Whitepages.
Step 2: On the Free People Search page, there are three options: People, Phone, and Address.
Choose the People option and enter their City, State, or Zip.
Step 3: Hit the Search button.
TruePeopleSearch
Finding individuals online is easy with the right help, and TruePeopleSearch is what you require right now. This website provides significantly more detailed information about the user than the majority of other websites. In addition, it also offers a bulk of free results.
You can perform name, reverse phone, and address searches on the website. Furthermore, it is a well-known service that looks through actual public records, which raises the possibility that you'll find the individual online.
For citizens of particular nations, such as America or Canada, the website is known to perform better than it does for users from other nations. However, it wouldn't hurt to give it a shot if you are not from these countries. So, don't forget to try them.
Look for them on social media
Social media networks are flourishing at the moment. It's now easier to trace old classmates. Whether it's a personal social network like Facebook, Instagram, or Twitter or a professional one like LinkedIn, each one of them values community and social ties.
So, if you cannot find the person in question elsewhere, log onto your social network account and search them up.
Facebook
If you have a Facebook account, start from there. It has long since shed its reputation for focusing on a single demographic. So, regardless of your age and gender, you can find practically anyone on the app.
To find the person, use the built-in search feature. If you have enough details about a person, you can narrow down your search results by filtering people based on these details.
These details might include their city, friends of friends, or even education.
Instagram
You can type their username into the search bar on Instagram to quickly find someone by their username. If not, you might try the Discover People feature to see if you're lucky in that zone. Tap the profile icon, then press the hamburger icon, and select Discover people to access the page. If Instagram requests permission to sync your contacts, don't forget to agree.
Twitter
You may search for people by name on Twitter, another major social media platform. A magnifying glass icon is clearly visible at the bottom of the Twitter home screen; tap it to see the search bar at the top. Simply type the individual's name into the search bar and press the search icon.
You should also go to the People tab there to widen your search. Check each user with a name that is similar to the person you're searching for.
LinkedIn
LinkedIn, a professional networking platform, also makes it simple to discover someone. To locate the person, click the Search icon and type the person's name. Additionally, you can add keywords to the searches if you can recall the location or profession.
All of the persons who match your keyword search will appear on the screen as soon as you press the search button.
Wrapping up
We spoke about how to find people online for free in this blog. We wouldn't claim that finding the person you're looking for with free searches is hopeless. But it would certainly take a little more patience and effort from your end.
We discussed running a Google search and then using people-search websites to conduct more specific searches. You can utilize social media profiles to do online searches for someone if these other options don't work out.
Free searches are generally alright, but if your luck isn't in, try the paid versions of the sites to get more precise results!
Frequently Asked Questions
1. Are the results of free searches on people-search websites reliable?
Well, some of them are reputable, but they are still substandard to the premium websites. Paid websites enable you to conduct more thorough searches utilizing a variety of data and background checks. However, you should still try them out to see whether they work for you.
2. What are some reliable paid people lookup tools?
If you want to use any reliable paid lookup tools, consider Social Catfish or BeenVerified. They offer budget-friendly plans. They also have a variety of criteria upon which they base the people's search.