Remember when you could only talk to people through the Facebook website? You had to open Facebook from your browser, log in to your account, and send a text to your friends?
Well, Facebook underwent plenty of changes over the last few years, and we all are a witness to it. The Facebook application made our social life easier as you could use Facebook with more comfortable methods and enjoy various perks. Soon Facebook shifted its messages section into a completely different application known as Messenger.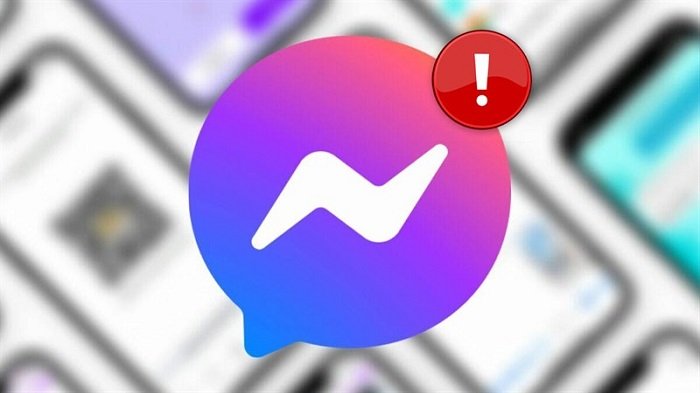 Thanks to Messenger, which made communicating with our friends and family on Facebook easier! One of the best things about Messenger is that it is more than just a message application. Besides sending and receiving texts, you can do plenty of other things, including sending pictures, videos, GIFs, stickers, video, and audio calls, and more!
The Messenger application comes with numerous features, and one can even install it separately. Note that you will still need a Facebook account to connect to Messenger, but it allows you to delete the Facebook application and just use Messenger for communication.
Since people use it mostly for conversations, sending and receiving messages is an everyday part of it. So, what if you accidentally opened a message that you weren't supposed to? Since Messenger allows people to know when someone read their message, the sender will figure out that you already read their message. If you don't respond, you may appear rude.
So, is there a way to mark the read messages as unread so the sender doesn't know? Well, we wish Messenger came with hiding read receipts, too, like WhatsApp and Twitter. We all have been in a situation where we accidentally read the text we have been ignoring for a long time.
Don't worry. We have got your back here! In this article, we will be explaining all the methods to mark the message as unread inside the Messenger app. So, are you curious to find out more? Continue to read ahead!
Can You Mark Messages as Unread on Messenger?
Knowing whether you can actually mark seen messages as unread on Messenger is important. We do not want to play with your curiosity, so to give you a straightforward answer, Messenger does not allow you to mark messages as unread.
We assume that you want to mark messages as unread, which are already seen, which cannot be done. However, WAIT! You do not have to be disappointed! If you are wondering if you can keep seeing messages as unread, there is still something we can assist you with. In the next section, we will discuss how to do it.
A simple way to mark seen message as unread is by using a sorting tool. It can be done both on Facebook messenger and web version. But, this trick only works for group chat and not just for a chat head.
Marking Messages as Unread on The Application
Step 1: Open your Messenger application and log in to your account.
Step 2: Your chat screen will appear. From the list of conversations, long-press on the chat to mark it as unread for myself.
Step 3: Once you complete the above step, various options will be available to you. Click on Mark as an unread option.
Step 4: Now, you can sort your messages easily.
Marking Messages as Unread on the Facebook Website
Now that you know about the application, we will discuss how to mark messages as unread in the web version of Facebook. Keep reading the step-by-step guide below!
Step 1: Log in to your Facebook account on the web version of Facebook if you have not already.
Step 2: Select the messenger option in the screen's top-right corner.
Step 3: A list of your conversations will open, from which you have to select the one you wish to mark as unread.
Step 4: A Gear/Settings icon will be available next to the person's name. Click on it.
Step 5: Now, you have to select the Mark as an unread option.
How to Read Messages on Messenger Without Seeing Them?
Although there are no ways on Messenger to mark the messages as unread, there are some tricks by which you can read messages without seeing the text. We have elaborated on this in the next section.
However, before we start, there is no guarantee whether the tricks will work for you or not. People have different smartphones, and all of them work in their own way; therefore, it is never easy to say whether they will work or not.
Turning on Airplane Mode
Turning the airplane mode is one of the ways to dodge reading receipts on Messenger. Here's how you can do this trick.
Step 1: Once you receive a message from someone in the notification, turn on the airplane mode on your smartphone. It will disconnect your phone from WiFi or mobile data networks.
Step 2: Now, open the Messenger application on your phone. Click on the chat and open it. Do not worry; the read receipts will not be updated since your phone is not connected to any active network connection.
Step 3: You can read their message or take a screenshot for later if you are busy at the moment.
Step 4: Now, go to the app drawer and uninstall the Messenger application.
Step 5: Now, you can turn off your airplane mode, and the person will not be able to find out that you have read their message.
Read The Texts From The Notification Bar
The trick is a bit different because instead of marking the message as unread, you will not have to see the message from the chat in the first place. Here's how you can do it.
If someone texts you, you will receive a notification from the app on the notification bar. Most of us simply click the notification or slide it away. If you slide it away, the notification may be removed from the notification bar. However, it is not the same for all smartphones. Therefore, it is best not to slide it away or open the notification and instead wait until it goes away automatically.
When the notification is gone from the screen, pull down the notification bar, and you can see the text from the person. If the text is long, you can slide it down to expand. If the text is small, you can read it away at the moment. This way, you can easily read someone's text without opening the application and seeing it.
If the person is sending multiple messages at once, it will be hard to expand the notification of the application.
Wrapping up
Now that we have come to the end of the article, you have almost become a Messenger expert! Well, jokes apart, Messenger is one of the widely used communication social media platforms by millions of people. Since it connects with your Facebook account, you can only talk to people who have an account on Facebook.
While communicating and checking messages from people, there are chances you may open someone's message you shouldn't have accidentally. Fortunately, now you do not have to panic or worry about what you are going to respond to the sender. The methods mentioned above will help you mark those messages unread so that the other person will never know!
We hope our article helped you solve the problem. Did the methods work for you? Let us know in the comment section below.
Frequently Asked Questions
1. Is there any way to mark messages unread on Messenger?
There is no official way to mark messages as unread. Once you see the message, you cannot make them unread. However, you can make them unread for yourself by holding on to the chat head and choosing the "Mark as Unread" option from the menu.
2. How can I mark all messages as read on Messenger?
You can make all messages as read on Messenger by clicking on the top right corner→selecting "Messages," → clicking on "Read All."