Omegle is a free and anonymous website where users can chat with strangers. There is no need to register in order to use the app, which is free to use.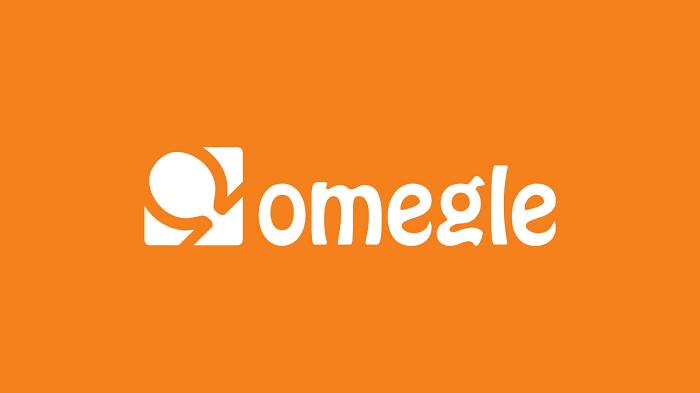 The global pandemic of 2020 is largely to blame for the rise in popularity of this anonymous website over the last few years. People used it as a way to socialize with others when they were utterly bored in the confines of their rooms.
Many children now adore the website, but many parents have expressed concern about it. However, its popularity is still skyrocketing despite all of the criticism.
The platform's versatility has also drawn a lot of troublesome folks. Therefore, it stands to reason that such individuals target people more frequently than we'd like to admit. This is one of the motives people use this website to look for someone's IP address.
We'll talk about a few tools that can assist you in finding your Omegle IP address in today's blog. Allow us to guide you through the blog post till its end in order to discover more.
Can you find someone's IP address via Omegle?
Omegle claims that it does log IP addresses and cookies for identification purposes. Naturally, people can use them to search for records.
However, just because you asked for someone's IP address does not mean they gave it to you. They will utilize this information for internal purposes. So, of course, it isn't for public display.
We understand that now that this is no longer an option, you might be curious about how to discover someone's IP address on this anonymous website. We must, however, inform you that there are other, easier ways to accomplish this. Please go through the parts below to learn more about these methods and how they operate.
Grabify IP logger
Grabify is a renowned IP logger and tracking link generator among people who want to detect fraudsters. It is a free web application that excels in identifying online scammers.
So, you should know that it would be wise to utilize Grabify if you were talking to someone on Omegle but felt like they were a walking warning sign. Then again, Omegle is different from other apps in that if you don't reply to the other person, they can disconnect, and you'll lose your chat forever.
So, we suggest you keep the other person involved in the chat while acting out the steps we'll provide below.
Steps to use Grabify IP logger to find someone's IP address via Omegle:
Step 1: Please go ahead and copy a URL that you think would work as a perfect clickbait for the target person.
Step 2: Now, you must go to Chrome (or any browser of your choice) and enter: Grabify.
Step 3: You will be whisked to the official page for Grabify. Navigate to the empty field and paste the URL.
Step 4: Please tap on the Create URL option to continue.
Step 5: Look for the New URL on the next page that loads.
Step 6: Now, go back to Omegle to resume chatting with the target person. Paste the New URL in the chat and wait for them to click on it.
Step 7: Return to Grabify to look under the Results section. You will see the IP address of the person recorded here.
Wireshark
Wireshark is the name of another tool we have in store for you. Pulling someone's IP address with this tool is a breeze, and it does an outstanding job.
This network monitor records individual frames and gives you a packet-level view of them for review. We know that some of you may find all of this to be a bit too challenging, but allow us to explain the steps so that they are simple for you.
Steps to use Wireshark:
Step 1: You must go to your browser on your system and go to https://www.wireshark.org/.
Step 2: Please hit the Download button to get the app on your system.
Step 3: It is time for you to select the network device. So, pick the right network device and then double-tap on it.
Step 4: Now, return to Omegle to chat/video call with the target person.
Step 5: You will be able to look through the packets sent to your IP address in the Wireshark window. So, these packets include the IP address of the individual you are talking to right now.
Omegle IP locator
Numerous IP locators are available online if you need to find someone's IP address. Omegle has a unique IP locator that allows users to look up someone's IP address.
A Google Chrome extension called Omegle IP locator shows a user's IP address even during a video conversation. So, you are free to call anyone on this website.
However, you should know that Omegle sends you the person's IP address. So, whenever you talk with a person who behaves strangely, you may block them or find out their location.
Steps to use the Omegle IP locator:
Step 1: Open Chrome on your computer and then install the Omegle IP Locator.
Step 2: Once the extension is added to Chrome, please get on Omegle and initiate the video call with the person in question.
Their IP address will be sent to your system when they accept the call.
Command prompt to your rescue
Utilizing the command prompt on your Windows operating system is the final method we have for you to obtain someone's IP address. We recognize that many of you are hesitant to use third-party apps. The command prompt will come to your aid in that situation.
We know that many of you have heard of it but have never used it. You'll be surprised to learn how simple it is to trace someone's IP address using the command prompt.
We'll simplify it and explain how IP address tracing is supposed to operate with this process. However, we ask that you close all background apps first. Follow the steps below once you have checked this box.
Steps to trace someone's IP address via command prompt:
Step 1: Open Omegle and talk to the target person on this anonymous website
Step 2: Now, indulge them in a conversation and simultaneously open your command prompt by typing the combination of win+R.
Step 3: Tap on ok on the run window when you see cmd entered by default.
Step 4: Now, type in netstat –an in the command prompt next to your username.
You will get the target person's IP address from Omegle here right away.
Wrapping up
As the discussion has come to an end, let's quickly review the topics we have addressed. We were talking about how to use Omegle to find someone's IP address.
We reasoned that you could test them out using third-party tools like Grabify and Wireshark. We also discussed finding someone's IP address using the Omegle IP locator. We then discussed using the command prompt to our advantage.
Have these tools been successful for you in locating someone's IP address? We hope you'll share your opinions with us in the comments.
Frequently Asked Questions
1. Is the information provided by Omegle IP locators accurate?
We can't guarantee that the Omegle IP locators will give you the correct IP address. For instance, this approach won't work if the person on the other end is using a VPN to mask their location or IP address.
2. Is it free to use Wireshark?
Yes, everyone can download Wireshark without paying a fee. Besides, there is no cost for their services.
Also Read: See Gmail Password while being Logged In