Have you ever been in a situation where you are talking to someone on Messenger, and they unsent a message before you even got a chance to see what it was? This situation can leave you curious about 'what and why did they unsent the messages?'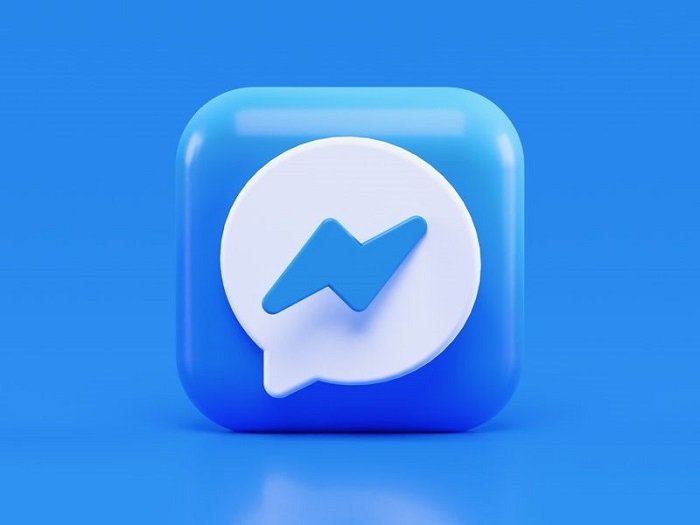 Messenger keeps impressing us with all its new features with each update. With the vast popularity of Messenger, people can use it to communicate, call, send photos and videos, and so much more!
When communicating with someone on Messenger, you will notice so many new features, including unsent messages. When someone unsends a message, it disappears from your and the sender's chatbox. No matter how much you try, it will be impossible to view the message.
We understand how frustrating and curating the situation can be. The first thing you would try is to search for whether you can read the unsent messages on Messenger? If yes, how do you actually do that?
Don't worry! If you are curious about the same, this post will be your biggest savior. In this article, we will answer all your questions about reading unsent messages on Messenger and provide you with a step-by-step guide on how you can read the unsent messages.
So, without any further ado, let us get into the details below!
Methods to Read Unsent Messages on Messenger
Reading unsent messages has always been a quest for many people. Many users use Facebook Messenger. While texting, you might wonder how you could read the messages that were unsent by your friend or whoever you are talking to.
Unfortunately, Messenger does not allow you to read unsent messages on Messenger. No matter how much you try, it is impossible to view the message once it is unsent by the sender.
However, you do not need to be disappointed. In such cases, there are specific methods that could help you in reading the unsent messages. Note that since Messenger does not give you a straightforward option, you may have to use third-party applications.
But, remain cautious when using third-party applications and allowing them access to your data. This is because many third-party applications are risky as they pose a security threat to your data. So, be careful when using these third-party applications.
Let us explore some exciting ways using which you can read unsent messages.
1. Ask The Sender to Send You The Message Again
One of the most straightforward ways to read an unsent message on Messenger is by asking the sender to send you the exact text again. However, this method may not seem right if you are talking to someone for the first time. But, if you are talking to a friend or family, you may ask them to send the message that they unsent again. If you are in luck, they will send the message again, and you will be able to read it!
2. Unsent Messages on Android Using Notisave
It is not directly possible for you to view the unsent messages of Messenger on Android. It may require the installation of a third-party application such as Notisave. You should note that the notifications for Messenger should be kept on for the Android device.
These third-party apps work by saving your notifications and displaying them afterward, even if the message has been unsent in the Messenger application. The Notisave app is only available for Android as of now. Below are the steps to use Notisave for viewing unsent messages.
Step 1: Download and install the Notisave application from Google Play Store.
Step 2: Open the application by clicking on its icon
Step 3: Grant the permission to access notifications once you start the app
Step 4: You will be redirected to your device's settings, where you should enable notification access to the Notisave app. There would likely be a toggle for switching on and off to notification access. Simply click on it to turn it on.
Step 5: Allow access to photos, videos, media, and files on your device.
Step 6: You will be able to see all the apps on your device once you give permission. You must enable "Autostart" within the Notisave application to track all notifications during this step.
Step 7: All notifications on your device will be saved in the application.
Step 8: Simply open the app and check if Messenger has any notifications. If there is a message notification in the Notisave, likely, it would also be in the Messenger app. If it does not appear in the Messenger, it was unsent, but you could still see it if a text has been unsent using the Notisave application.
3. Unsent Messages on iPhone
Reading the unsent message on iPhones does not require the installation of third-party apps. You can follow the simple steps below to ensure you do not miss any unsent messages.
Step 1: Launch the Messenger application
Step 2: Tap on the "Menu" icon on the left upper side of your screen
Step 3: Select the "Messages" option
Step 4: Click on the "Outbox" option
Step 5: Once the Outbox option is chosen, you will be able to see the unsent messages from the Messenger app itself.
4. Unsent Messages Without Using Any Application
Many users would not be comfortable using a third-party application for viewing unsent messages from Messenger. In such cases, there is a fix that could help you significantly. However, your device must be updated to its latest version for this method to work effectively.
Step 1: Open the Settings app on your device
Step 2: Seach for the "Notification" icon using the search bar in Settings
Step 3: Click on "Advanced Options"
Step 4: Select the "Notification History" toggle and turn it on
Step 5: Once turned on, you can easily use the native Settings app of your device to view the notification history of Messenger, including the unsent messages.
Wrapping up
Facebook has been a popular social media for over two decades now. Millions of daily active users use Facebook. A few years back, Messenger was launched to make communication easier on Facebook. When you are talking to someone on Messenger, they can unsend a message that will be deleted from your chatbox.
We all have been in that situation, and it can leave you curious about what they sent. To get a glimpse of what they sent, the methods mentioned above will help you do the work easily!
So, what are you waiting for? Go ahead and try the methods we have mentioned above right away!
We hope our article helped you figure out how to read unsent messages on Messenger. Over to you. Was this article helpful? Let us know in the comments section below!
Frequently Asked Questions
1. Should I use third-party applications for viewing unsent messages?
Third-party apps use the notification history of your device and keep track of every notification. If you are comfortable with the permissions a third-party app may ask, you could proceed to use it at your risk.
2. Will the user who unsent the message know that I can read their messages?
No. The user who unsent the messages would not know if you read those messages using a third-party application or the Settings application of your device.
3. Can I read and send messages on Messenger?
Unfortunately, you cannot view the unsent messages as Messenger does not provide such features. However, there are a few third-party applications that may help you in viewing the unsent messages.