Snapchat is one of the most commonly used social media platforms and has received a warm welcome from users worldwide. Ever since it launched, there have been various upgrades to the application. Initially, Snapchat became famous for its unique Snapchat filters and stories feature. Similarly, one of the reasons why people prefer Snapchat is due to its privacy.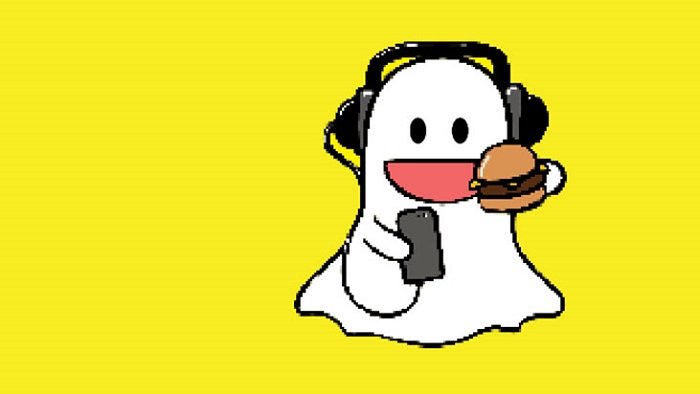 Snapchat keeps everything transparent from its users. The app allows users to see everything that happens with their messages, stories, and snaps. Now, let us talk about the feature of sending each other 'snaps.' It is definitely a unique feature where Snapchat enables users to send and receive disappearing Snaps. This allows you to click live pictures and videos and send them to your friends and family.
Earlier Snapchat erased each conversation as soon as you closed someone's chat window. This means that you would not get access to see their messages unless you manually tap on them to save them. However, its frequent updates introduced the delete option, where you can erase the chats without any worries.
Since privacy is the platform's one of the most prominent priorities, you must be wondering how you can delete and unsend Snaps on the app that your friend hasn't seen yet? For instance, you clicked a nice selfie but accidentally sent it to someone. If you do not want the other person to view it for private reasons, you will be anxious about what will happen if they view it.
So, is there an option to unsend and delete snaps that haven't been seen by the user yet? Well, all your confusion will be clear once you make it until the end of this article!
With our tech experts, we have collected all the methods that work to delete and unsend snaps on the app. So, without further ado, let us get into the details below!
Does Snapchat Allow You to Delete And Unsend Snaps?
Other social sites like Instagram, Facebook, and WhatsApp allow us to unsend messages or any media no matter how long you have sent them. But such a feature is not available for Snapchat users. Snapchat does not provide any unsend button to unsend any text. You can delete the entire conversation in order to remove texts from both ends. This strategy may work sometimes, but it will not work if the other user has already seen your text.
There is no way you can unsend snaps to your friend on Snapchat. Once you click the send button, there is no way to go back. You can only delete the snap if the person does not check the snap.
One of the exciting facts about Snapchat is that it deletes every chat you have had with the person as soon as you leave the app. There are a few ways by which you can delete unsend snaps on Snapchat. The option may not work if both users use different versions of Snapchat.
In the older versions of Snapchat, users discovered some tricks by which one can unsend photos or video snaps. They found out that they could successfully unsend snaps by:
Turning on the airplane mode
Removing the snap recipient from the sender's list
Block the snap recipient
Uninstalling the application from the sender's device
Deleting or deactivating the sender's account
These tricks worked back in the day, but now it does not. Newer versions of Snapchat do not allow anyone to unsend snaps. It gets uploaded to Snapchat's cloud-based system when you send a snap.
Once the recipient opens a snap you sent, it automatically gets deleted from the servers. Any action you try after that will not work because the snap has already reached the cloud.
Method to Delete or Unsend Snaps on Snapchat
You can delete the snaps you have sent to someone only if they have not viewed them. If you have sent a snap and you want to delete it, below is a step-by-step guide on how you can do it.
Step 1: Open the Snapchat application on your phone. Your camera tab will open. At the bottom of the screen, you will observe five icons, where you will be at the middle one right now.
To go to the chat tab, you can click on the chat icon next to the camera icon, or you can simply swipe right on the screen.
Step 2: Once you are directed to the chat tab, search for the person whom you have sent the message or snap to, and you want to delete it.
If you cannot find the user, you can click on the magnifying glass option in the top-left corner of the chat menu. Search for the user by typing their name or username and clicking on it.
Step 3: If the snap was recent, you do not have to scroll up. You will find it right in front of your eyes. Now you have to long-press on the snap for a couple of seconds, and a popup will come. In the popup menu, you will find five options. Out of the five options, you will see the delete option. Click on it
Step 4: Once you click on the delete button, you will see a dialogue box to confirm your action. Click on the "delete chat" option to delete the snap.
Note that if you delete any snap, the user will be notified that you have deleted something. Not only snap, but you can also delete any text messages, emojis, or stickers. If the user already views the snap, text, emoji, or GIFs, you cannot further delete it.
Wrapping up
Undoubtedly, Snapchat is loved by millions of people globally, including us. Over the years, we have had a wonderful experience with Snapchat and its features. From a collection of thousands of lenses to in-built games and Bitmoji, everything about Snapchat is something that we adore.
As you are already aware by now that Snapchat ultimately protects the user and ensures they have a safe space with their friends and family, you can still unsend or delete the snaps you have sent unless they have not viewed them. The guide mentioned above will help you delete the snaps.
So, go ahead and give the method above a try to enjoy a hassle-free Snapchat experience! Keep Snapchatting!
We hope our article was helpful in understanding how to delete and unsend snaps that haven't been viewed yet. Did the method mentioned above work for you? Let us know in the comment section below!
Frequently Asked Questions
1. Can we unsend texts on Snapchat?
Unfortunately, no. You cannot unsend texts, snaps, or anything on Snapchat. You can instead delete them after sending only if the receiver does not open the chat.
2. How long does a snap stay if it is left unopened?
Snapchat servers automatically delete snaps after the recipient view them. But if the recipient does not open the snap, it will be deleted after 30 days.
3. Will the user get to know if I unsend the snap if they haven't opened it?
Unfortunately, yes! The user will be notified that you have deleted a Snap. However, they will not get access to which snap you deleted, so you are safe!
Also Read: How to Find Deleted Friends on Snapchat