Have you come across the name Roblox? We know you are a passionate user, or the name certainly rings a bell! Well, there are quite a few people in the gaming community who would know about the platform since everyone we know is talking about it.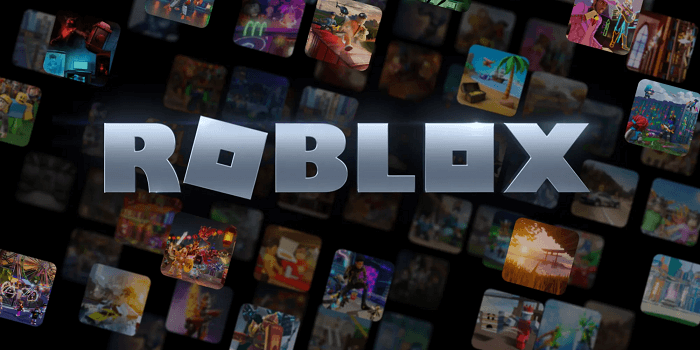 The Robox fever has engulfed the entire planet, and undoubtedly for the finest of reasons. Roblox is basically a website where users may play video games. Many people mistake it for a game, but it is actually a platform where users play games created by various creators.
But this is not all about this incredible platform. Anyone can utilize the platform to create games and develop games. You can take advantage of the many 3D adventures that game designers have to share.
You must know that Roblox is considered a safe platform, but that doesn't mean you should not be attentive to online threats. You can meet scammers on the platform, and there will be people who are simply annoying! You would sometimes want to trace their IP addresses and block them for good.
But then the real question is: How to find someone's IP address from Roblox? Well, you are at the right spot because we will discuss it today. So, follow us until the end to learn more about this question in our blog.
Can you find someone's IP address from Roblox?
Let us get to the point! Roblox does not offer you an official way to track someone's IP address. So, we are sorry to disappoint you if you thought it could help.
But please don't be discouraged because this is certainly not a dead end. We have a few options in store for you that will help you easily trace someone's IP address.
So, are you curious to know about these tools? Well, follow the paragraphs below to learn about them individually.
Bring the Grabify IP logger to your rescue
Do you know that you can trace someone's IP address and find their location using links and social engineering skills? Well, you will see that the internet is rich with such third-party apps if you actively start looking for them.
But we would bet on Grabify if you are unsure which IP logger tool to use. The tool is secure, does not demand any unnecessary permission, and does the job instantly.
You only need to find a click that is interesting enough for the target user to click on without any hesitation. So, we need you to invest some time looking for such links and then proceed with the steps we mention below.
Steps to use Grabify to find someone's IP address on Roblox:
Step 1: Go to the official Grabify website in order to initiate the step.
Step 2: Do you see a field that reads: Enter a valid URL or tracking code on the official page for Grabify? This is where you need to paste the link.
Step 3: You will find the Create URL button right below the field. So, tap on it to proceed.
You might have to agree to the terms and conditions and Privacy policy. So, confirm it and move ahead.
Step 4: You will find yourself on a new page. So, you need to look for the Link information section.
Please go ahead and copy the new URL that is generated via Grabify.
Step 5: Now, you need to paste the new link on the chatbox of the target user on Roblox.
Step 6: Go back to Grabify to look under the Results tab for the target user's IP address.
Use Roblox IP puller
Roblox IP puller, as the name suggests, is a wonderful tool to pull the IP addresses of any Roblox user you need. Using the app is a breeze, but we are happy to guide you if you are still hesitant.
Please follow the guide we have mentioned below in order to use it.
Steps to use Roblox IP puller:
Step 1: In order to begin, you need to follow Roblox IP Puller on your browser and let the app download and install successfully.
Step 2: Do you see the code option on the page? Please go ahead and tap on it.
Step 3: Next, you will see an option titled Download Zip. Please click on it to move forward.
Step 4: Look for the launch option in the app and select it.
Step 5: You should then create and host a game and send the invite to the target user.
You must be patient and wait for the target user to accept your invitation and join the game.
Step 6: In the final step, you must tap on the Get server IP option to get the IP address.
Command prompt
Command prompt is a ray of hope when the above two methods fail to work for you. The command prompt is handy in the windows operating system to run commands and execute them successfully within a short time.
Well, many of you might have run a plethora of commands here, but did you know that you can absolutely find someone's IP address through it? Well, we will guide you through the steps if this is your first time reading about it.
So, make sure you have shut down all the background apps on your system and follow the steps we have mentioned below.
Steps to use the command prompt:
Step 1: You must launch Roblox on your system and copy the ID of the target user. You should be able to obtain their ID from the URL present on the home page.
Step 2: Press the Win+R combination on your system to open the run box.
Step 3: You must enter cmd in the field and hit the ok button to continue to the next page.
Step 4: Enter the CLX command in the command prompt. Next, you should type in a tracert along with the person's User ID.
Step 5: Run this command, and the IP address will pop up after a while.
Wrapping up
We have now reached the end of this blog, so let us discuss the topics we have covered, shall we? We chose to talk about how to find someone's IP address from Roblox. Roblox isn't very helpful, as we've seen, but there are a few other options for discovering someone's IP address.
We discussed utilizing Grabify to retrieve a Roblox player's IP address. Next, we discussed using the Roblox IP puller. We decided to discuss using the command prompt before we concluded.
So, did you employ the strategies we just discussed? Please let us know in the comments if they are helping you or not.
Frequently Asked Questions
1. Is Grabify effective in finding someone's IP address?
Grabify is one of the most trusted apps for tracing someone's IP address, but you need to know they can sometimes have unreliable results. So, you can always cross-verify it by combining different methods.
2. Is using Grabify legal?
Users are not prohibited from using Grabify by any law.
However, remember that you could find yourself in hot water if you use someone else's IP address for ulterior motives.
Also Read: 4 Ways to Get Grammarly Premium for Free