Are you curious to know how you can view or open a locked profile picture on Facebook? This article will serve all the details!
Facebook has been one of the most recognized social media platforms for years. Lots of features are available on Facebook, which is one of the reasons why it is still relevant in 2022. You can create groups, pages, and even a personal account/profile. You are allowed to add your personal details along with your cover and profile photo.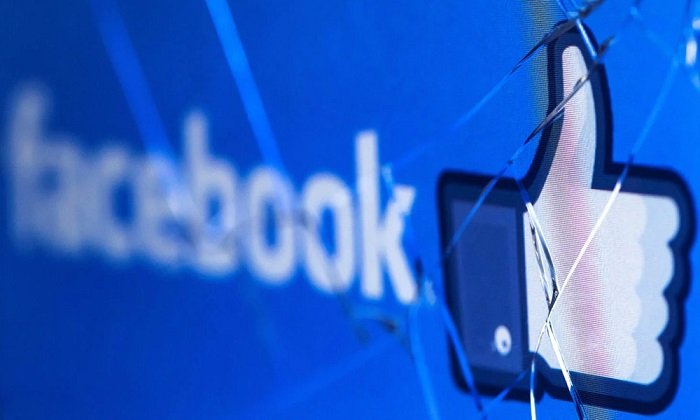 If you have been using Facebook for years now, you will know the changes it has introduced in the last few years over protecting user privacy. Earlier, the option to keep your profile locked didn't exist. However, it now allows users to keep their profile private, a similar approach as Instagram.
Facebook updates its guidelines constantly to give its users the best experience. However, there is always a way to get in through the security barriers due to bugs and errors. Thus, Facebook cannot secure information and gives access to personal information to anonymous people.
If any user has locked their display picture on Facebook, it means you cannot view or open their profile photo in an enlarged size. It is because the user does not want unknown people to see their full image or save them to create fake accounts. Facebook uses common URLs, which anyone can easily track down using different apps and websites. These websites modify and alter the URL to view them in a widened view.
It is not advised to use such websites or apps because firstly, you are trespassing their privacy. Secondly, sharing your account information with those apps is risky.
In this article, we will provide you with tips and tricks to download locked profile pictures on Facebook.
So, let's get straight into the details!
How to Download or View Locked Profile Pictures of Facebook?
1. Using User ID
You first need to know the user's profile ID to use this step. Here's how you can find the username of any user.
Step 1: Open your browser on PC and log in to your Facebook.
Step 2: Search for the profile you want the ID of.
Step 3: Open "view page resource" by pressing ctrl+U
Step 4: Look for "enitiy_id" or simply press ctrl+F.
Step 5: You can find the profile ID located right after "enitity_id."
After you know how to find out the profile ID, proceed to the next step.
Step 1: You need to find the account's profile ID and username.
Step 2: Copy down the profile ID and username.
Step 3: Copy this link https://www.facebook.com/search/FACEBOOKID/photos-of and replace FACEBOOKID with actual ID or username.
Step 4: Now, copy the whole link with the username you pasted.
Step 5: Paste the link on the browser and hit enter.
Step 6: A page will open showing the profile picture of the user. You can see the photo or either download them on your device.
2. Using the Facebook Webpage
Step 1: Open the desired profile page on Facebook.
Step 2: Select the photo by right-clicking on it and opening it on a new tab.
Step 3: You can view enlarged like a rebound.
Step 4: There will be certain tags like 160×160 or s320X320 or any. Remove those tags.
Step 5: Now, you can see an entire-size picture of any user on Facebook.
3. Ask a Mutual Friend
If someone's profile is set private, it means it would be visible only to people who are in their friends' list on Facebook. One of the quickest ways to see their profile picture is by asking a mutual friend who is on their friends' list. If you know someone who is their friend on Facebook, you can ask them to open their profile picture and take a screenshot and send you.
However, it can get awkward if you are randomly asking someone from their friends' list to send you their profile picture! You can try this method if you want to view their profile picture and remain anonymous.
4. Send Them a Friend Request
Sometimes, you will have no mutual friends. In other cases, it may be possible that you have mutual friends, but you cannot ask them to send you a screenshot of someone's profile picture. Odds are, they will let the other person know that you asked for their profile picture.
Therefore, one of the most straightforward methods is to send them a friend request on Facebook. Once they accept your request, you can see their profile picture without needing anyone's help!
Wrapping up
Facebook, now Meta is one of the oldest and most popular social media platforms that allows users to stay connected with each other through the internet. With exceptional features, the platform keeps adding new features to keep users engaged on the platform.
Privacy has always been a concern on Facebook. Therefore, it has taken various steps to protect users' privacy, including keeping their profiles locked. If someone has kept their profile private, it is because they do not want other people, except for their friends to invade their privacy.
While it is natural to be curious to see how someone looks in their profile picture, one needs to respect their privacy and avoid trying to invade it.
Although we have mentioned various ways to view locked profile pictures on Facebook, it is not recommended to use these applications for a long time. It is because your personal information may get hacked if you login into some third-party apps.
We hope this article helped you know how you can see someone's locked profile picture on Facebook. Which method worked for you? Let us know in the comments section below!
Frequently Asked Questions
1. Is it possible to view a profile picture of Facebook that is locked?
Yes, you can view anyone's locked Facebook profile photo. For that, you have to use third-party websites or apps to view photos.
2. Is it safe to use third applications for viewing locked profile pictures?
Well, it depends. If any website asks for your personal login details, stay away from it. There are lots of websites that provide free services, which means you do not have to log in to your account.