Do you act in the character of a ticket agent when arranging a trip with your friends or family? Well, if you are, you must be familiar with IRCTC. There's a strong probability that you're also using it to book your tickets.
IRCTC, also known as the Indian Railway Catering and Tourism Corporation, is a publicly listed corporation wholly owned by the Indian government. It is regulated by the ministry of railways and offers tourism services in addition to ticketing and catering. The company was created in 1999 with an emphasis on upgrading the food and touring services provided by the Indian railways.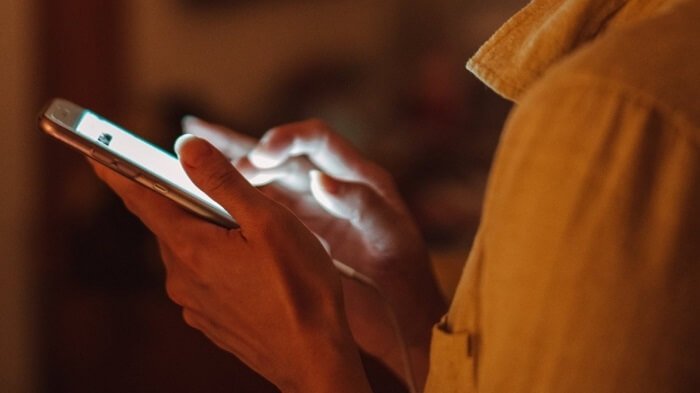 Indian Railways makes sure that its site is up-to-date with the latest functionality so that users do not run into any issues when purchasing E-tickets. If you are a registered IRCTC member, you are aware of how necessary it is for you to confirm your phone number on the app.
You must follow a number of procedures to update and confirm it. In addition, if your phone number is not listed on the account, you will not be able to purchase a ticket. Avoid entering incorrect phone numbers because you won't be able to verify them. You must also ensure that your app profile is updated at all times.
Anyway, it was fun talking about the IRCTC and the significance of phone numbers, but tell us something—we're curious!
What should you do if you've misplaced or lost your IRCTC registered phone number? Do you believe you can change it, and if so, how should you go about doing so?
Do these queries puzzle your reasoning too? If it does, read on to learn more about it.
Does IRCTC allow you to change your phone number?
Are you curious about whether or not IRCTC permits users to change their mobile numbers? We won't extend the section much further, so this should ease your anxieties.
And to answer the question, you can most absolutely change your mobile number. You can execute it via the website or their mobile application.
There's a catch, though! You may update your mobile number exactly thirty days after the last time you did so. Therefore, you can only carry out the steps after the scheduled time period has passed. There is nothing else you can do about it if you don't want to wait it out.
A single phone number also equates to a single IRCTC account. Therefore, be aware that linking the same phone number to several accounts is not permissible. Additionally, you must sign into your account if you want to update your phone number, which is a compulsory step. You can only edit your details then after.
Check out the next section to learn how to update your mobile number on IRCTC.
Steps to change your phone number in IRCTC
How many times have you considered changing your phone number on IRCTC but decided against it since you were unsure how to? This section has the solution to all of your concerns, so read along.
Changing the phone number is a breeze on the app after the specified time has passed. You will learn in this part how to update your mobile number on the IRCTC website.
If you are down for it, let us look at the steps and follow them closely.
Step 1: Head to your IRCTC website from your web browser and sign in with your login credentials (username and password).
Step 2: Perhaps you see the My Account tab next to the Promotions tab. It is present near the upper right corner of the screen. Tap on it.
Step 3: The My Profile option will pop up as the first option in the list. Tap on it.
Step 4: You will see the Update profile option. Opt for it and let the next page load.
Step 5: You will see a Pencil icon at the far right of the My Profile category. Click on it.
Step 6: Go to your ISD-Mobile option and click on the pencil icon there.
Keep in mind that if the pencil icon is invisible, you cannot change it because 30 days have not been completed since your last mobile update.
Step 7: Tap on the Enter new mobile, and input your new number. Now tap the Save button.
Step 8: In the next step, you will receive a confirmation prompt. Here, you have to verify your phone number through OTP.
So, tap on OK and agree to the process.
Step 9: When the OTP is sent successfully to your new number's message, copy it and enter it in the box specified for it. Hit the Submit button.
You will receive a confirmation that your profile is updated if you have changed your number without fail.
Changing the phone number on IRCTC mobile app
You must be aware that IRCTC makes it really easy for individuals to access their website! Moreover, if you're in a flurry, you don't always need to consider turning on your laptop and booking your tickets. In any case, you can download the app from the Google Play store to meet all of your requirements.
If you want to edit the phone number using their mobile app, this section is for you. The tiny differences in the processes shouldn't cause you any confusion.
Check out the instructions below to see where the steps diverge significantly.
Step 1: Tap on the IRCTC mobile app on your device and log in, if needed.
Step 2: The My Account tab in the mobile app is located at the bottom of the home screen. It should be right next to the Home tab. Tap on it once you find it.
Step 3: You should see an option titled My Profile, tap on it.
Step 4: An Edit option is positioned at the top right corner of the new page. Click on it.
Step 5: You will see your Phone number underneath the Email address field.
Now you can change the number as you did in the website version in the preceding section!
Wrapping up
IRCTC is an amazing initiative by the Indian railway ministry. It lives true to its reputation by offering hassle-free catering and ticketing services. Additionally, it has quickly established itself as one of the top Android apps for purchasing train tickets in India.
So, we covered how to change your mobile number on IRCTC in this blog. First, we established whether such a thing was allowed on the app or not. We quickly discovered that it is possible, but you must adhere to a set of criteria we discussed.
Then, we talked about the steps to follow to change your mobile number both through the website and the mobile app.
So, did you successfully manage to change your mobile number on IRCTC? Drop your answers in the comments section to let us know about it.
Frequently Asked Questions
1. How can I change the phone number in the IRCTC ticket?
You should read the steps below if you want to update your phone number on an IRCTC ticket.
Step 1: Go to your IRCTC account, and log in if needed.
Step 2: Head to the Booked ticket history page. The list of tickets you have booked on your ID is displayed here.
Step 3: Choose the ticket for which you want to change the number. Select it, then click the Get SMS button that is present there.
Step 4: In the final steps, you need to input the Phone number where you wish to SMS to get delivered.
2. Can I change my Email address on IRCTC?
Yes, you can change your email address on IRCTC as well. The steps are the same as changing your mobile number. You only need to tap on the email address instead of the phone number both on the website and mobile app.
You must wait for a specified 30 days from the date of your most recent email ID update if you want to update your email address. In essence, you must adhere to the same guidelines for updating your email address as your phone number.