Over the years Snapchat has become a popular social media platform, especially amongst the younger audience. From amazing filters to live photo and video sharing, there are plenty of functions that one can enjoy. Additionally, Snapchat introduces a lot of new features to ensure users are up-to-date with the new functionalities.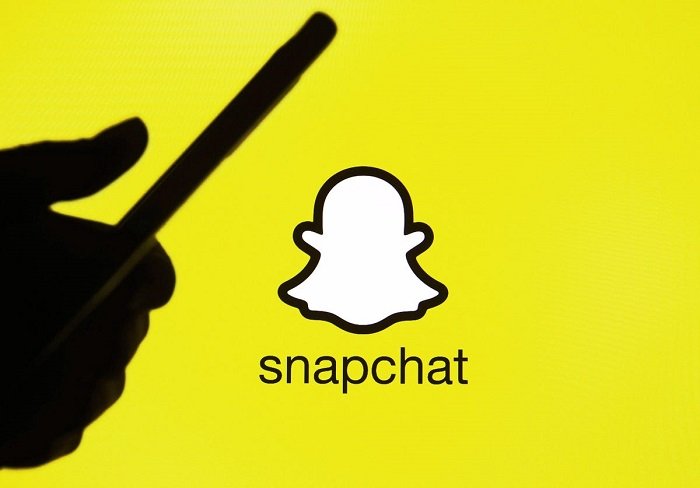 When you set up your Snapchat account, you will have to add your personal details, including your email address, name, and even phone number. Adding your phone number will help you recover your account through your phone number in case you forget your password.
Moreover, your contacts can also be synced when you add your phone number. This helps you find your family and friends on Snapchat and start communicating with them.
If you are a long-time Snapchat user, you already know about the safety rules of Snapchat and the application never reveals any information to the user without their permission. So, it is unlikely to find anyone's number on Snapchat unless they have mentioned it in their bio. It means you cannot find someone's phone number directly on Snapchat.
Imagine Snapchat revealing personal information of people including celebrities, things would have turned pretty bad for them. Their personal information including emails and phone numbers would have been leaked, and anyone could exploit them to call or stalk them.
However, there may be genuine reasons why you need to find someone's phone number through someone's account Snapchat account. For instance, you want to communicate with someone urgently and you want to find their number through Snapchat so you can contact them.
Irrespective of your reason, are you wondering how to find someone's phone number through their account on Snapchat?
But do not worry as there are several other indirect ways by which you can expect to find anyone's number on Snapchat.
In this article, we have mentioned all the methods that will help you find their phone number from Snapchat. So, make sure you read the article until the end to find out more.
Methods to Find Someone's Phone Number by Their Account on Snapchat
Mentioned below are some of the ways by which you can determine someone's number by their account on Snapchat.
Check Their Instagram
If you want to find a user's phone number you can look out for their account on Instagram. If you already know their Instagram username, your work will be easier. However, if you do not know their Instagram username, you can paste the same Snapchat username into the Instagram search box. It is because they might have kept the same username on Instagram too. If you still do not find it, you can search their account by typing their name. Once you find their account, follow the below-mentioned steps.
Step 1: Open your Instagram account and open the user's profile from the search box.
Step 2: Once you are into their profile, you will see contact information below their bio.
Step 3: Click on the contact option, and you will get options saying "Email" and "Phone Number."
Step 4: Click on the Phone number and you will see their contact number.
However, you will only get to see the phone number if the user has enabled it and has a business account. Most of the business accounts have their business phone number mentioned in their contact information. So, if you want to contact them for business or collaboration purposes, you will surely receive a message from them. When you text their business phone number, you will most probably receive a reply from their account handler or an automated text from the bot.
You can also try the same procedure for Facebook too.
Search on LinkedIn
You may ask yourself if you can find a user's phone number on Snapchat, but it ties on LinkedIn. The LinkedIn platform is popular for work purposes, and most of the users put their contact information in their profile information. So if you cannot find any phone number on Instagram and Facebook, you can give it a try on LinkedIn. Here's how you can find the contact information on LinkedIn.
Step 1: Type the same username or their actual name on the LinkedIn search box. If you type their name, you have to go through several profiles and sort for the correct one.
Step 2: Once you find the correct account, click on it.
Step 3: Their profile will open up and you can see their contact information on the profile information. Click on it and you will get their phone number.
Ask Them Directly
There is no other way you can find their phone number by any means of programming or technical method. So, it is better to ask them directly. If you talk to them regularly or they are someone you know, asking them directly to give their phone number would be the best option. Here's how you can do it.
Step 1: Engage in a conversation, and keep the conversation until you become friends.
Step 2: You can send them snaps and start a streak.
Step 3: Once you find the right time to ask for their phone number, do it.
Step 4: If you build a good bonding and trust, there is a chance that they will share their contact information with you.
However, you need to make sure you don't sound weird or clingy when asking them their phone number. If you don't know each other, asking them for their phone number directly would not be the right way. Instead, let them know your intention about why you need their phone number. For instance, you may want to share something or talk about something important. Once the other person knows you want their number for genuine purpose, you will get that without any worry.
Wrapping up
With plenty of social media applications, Snapchat remains a unique social media platform. If you don't know, Snapchat was the first application that introduced the stories features which other social media platforms followed. The live photo and video sharing feature allows you to keep your friends and families updated with your life.
You can share your life updates, click pictures with amazing filters, play games with your friends, share location, use Bitmoji to make your unique identity on the platform, and more through Snapchat.
One of the prime reasons why people prefer Snapchat is due to its strict privacy policy. Snapchat has strict privacy policies and makes sure it keeps everything transparent to its users. While you can add your phone number on Snapchat, it doesn't reveal it to your friends. As Snapchat highly protects user privacy, it is impossible to find their phone number through someone's Snapchat account.
We hope our article helped in answering all your queries about the Snapchat phone number finder. If you have any questions, let us know in the comment section below!
Frequently Asked Questions
1. Is it safe to add your phone number on Snapchat?
You will receive an option to add your phone number or email while resting your Snapchat account. No matter what method anyone uses, Snapchat will never reveal any personal information to anyone.
2. Can you find someone's number on their Snapchat?
No, there is no way you can find someone's phone number or any other contact information from Snapchat.
3. Can I use a third-party application to see someone's phone number?
No. There is no application that will reveal personal information of someone.
Also Read:
How to Remove Phone Number from Snapchat
How to Find Someone's Phone Number from Facebook
How to Find Someone's Real Name on Snapchat
How to Recover Deleted LinkedIn Account