Snapchat has gained significant popularity ever since its release. Released in 2011, Snapchat has continued to gain users across the world. It has become one of the quickest and most fun ways to share your moments with your friends and family across the globe through 'Snaps.'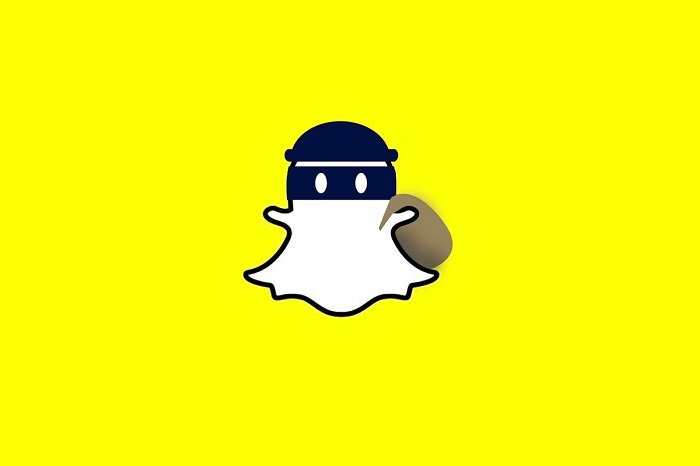 Additionally, Snapchat makes a living in the moment fun as you can share live stories with your friends, talk to your friends, explore news in the discover section, use its excellent filters to click pictures, and more. One of the primary reasons why Gen Z is attracted to the application is due to its high privacy and unique features.
You are allowed to maintain your privacy through the settings option. The stories you share online can be kept private or to your friends so that strangers do not get access to your profile. Furthermore, the messages you send also remain for a little while.
You can add your friends through various options. But imagine you are cleaning your friend list and accidentally deleting someone else. Does this mean you will never be able to get access to that friend again? We understand that deleting friends on Snapchat can be frustrating and leave you with plenty of questions.
So, if you are wondering how you can find deleted friends on Snapchat, don't worry. We have got you covered!
In this article, we have mentioned multiple methods to get back your deleted friends with our tested and tried methods. So, without further ado, let us dive into the details!
Methods to Find Deleted Friends on Snapchat
If you do not like someone you followed a few days ago, you can simply delete or block them to remove from your friend's list.
If you want to be friends with someone whose contact you have deleted by mistake, you can still get them back and be friends again on Snapchat. There are some simple tricks by which you can easily get back on your friend's list by following the simple tips.
1. Using Snapcode
It is one of the fastest ways to add a contact on Snapchat. Snapchat offers a unique code that is different for every user, just like a QR code. The code allows other Snapchat users to add you in a few seconds. Here's how you can do it by the following steps.
Step 1: Open your Snapchat application on your Android or iOS device, then go to your profile.
Step 2: After going to your profile, click the "Add Friends" option.
Step 3: Tap the ghost option.
Step 4: Look for any Snapcode available in the gallery of your phone.
Step 5: If the Snapcode is correct, the camera will perform a scan and add the person to your friend's list.
That's it! However, the person you have added will only be added to your friend's list if they add you back.
2. Find Your Friend From My Friend's list
Sometimes, even if you delete your friends by mistake, you will be able to see them in the friends' list. Your friends' list is visible to you through which you can add your deleted friend back. Here's a step-by-step guide on how you can do it.
Step 1: Open your Snapchat application and click on the profile icon.
Step 2: Scroll down to the "Friends" section and click on "My Friends."
Step 3: You will see the friend's profile you follow and those who follow you. Find your friend's profile that you deleted and click on add button.
Note: It only works for those friends who are still following you.
You must be confused about how the contact I have deleted from my following list will appear on my friend's list? Well, one of the exciting facts about Snapchat is your deleted friend will show up on your friend list for a short period.
3. Find by Their Username
You can find deleted contacts on Snapchat by tapping on the Add Friends "+" icon on the top. You will see a list of people you might know or want to follow. You can find the deleted contact in the list and then tap on Add button to include them in your friend's list.
Make sure you type the correct username because there are many profiles with the same name on Snapchat. If you enter the wrong username, you may never be able to add them.
How Does Deleting Contact Work on Snapchat?
You can quickly delete someone's contact and never worry about why you will receive a notification until you add them back again. But the person can identify that you have removed them from their friend list.
They can identify if you removed them by looking at the Snap Score. They will not be able to look at your SnapScore if you have any. Depending on your privacy, they can not view your stories, messages, or snaps if you have a public profile.
Wrapping up
So, that's a wrap to our guide on how to find deleted friends on Snapchat.
With the increasing use of social media, Snapchat has its fair share of contributions to the social media craze. The app is highly popular amongst Gen Z and millennials. The app provides a plethora of excellent functionalities that other social media platforms fail to offer, which is why it is still relevant globally.
Indeed, Snapchat has made communication easier. You can decide who you want to be friends with on Snapchat and remove them anytime you want. However, sometimes we end up deleting the wrong person from our friends' list, which can leave us confused and put us in panic mode.
Now that you have read our guide, you no longer have to worry whenever you delete a friend accidentally from your Snapchat account. With the steps mentioned above, you can easily find them and add them back!
So, what are you waiting for? Go ahead and try the method to see how well it works.
We hope our article helped you get your deleted friends on Snapchat back! Did we miss any method? Let us know in the comments section below.
Frequently Asked Questions
1. Can I get add my friend back on Snapchat after deleting their contact?
Yes, you can easily get them back on your friend list. You can either type their username on the search option, add them, scan their Snapcode, or get their profile on your friend's list.
2. Will the person know if I delete their contact?
Snapchat does not notify the user if you delete their contact. However, if the user searches for your ID by spotting the "+Add" button, they will easily know that you have deleted their contact.
3. How do I know if someone deleted me from their friends on Snapchat?
Usually, if someone deleted you from their friend's list on Snapchat, you will not get access to their Snapchat score on their profile anymore. Moreover, you can see the 'Add friend' icon on their profile. Lastly, you may no longer be able to send them snaps and messages or call them.
Also Read:
How to See Someone's Snapchat Friends List
How to Find Someone's Real Name on Snapchat
How to Remove Phone Number from Snapchat
How to Know if Someone Deleted Their Snapchat Account
Snapchat Phone Number Finder – Find Someone's Phone Number from Snapchat