Are you wondering how to find someone's real name on Snapchat? You have landed on the correct article!
Have you ever come across a person with whom you have spoken unknowingly, and now you want to find out more about the person, including their name or maybe contact information. You are not alone in this dilemma. It may sound tricky to find all this information with just a mere Snapchat username, but it is possible.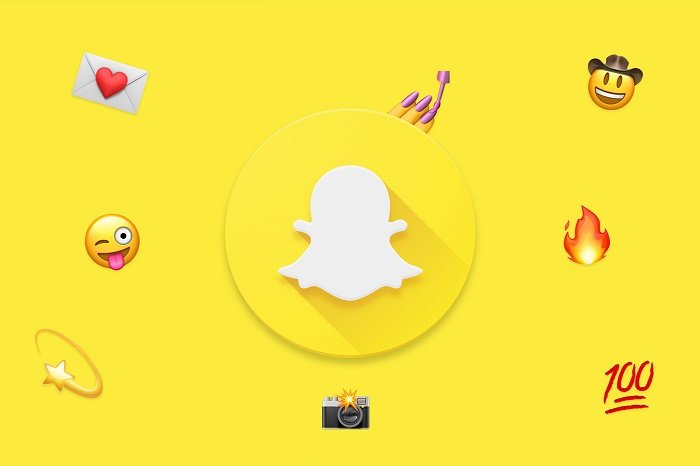 Snapchat has become one of the best platforms engaging in conversation by exchanging snaps. Yes, the platform is totally different than the other social media platforms on the internet.
Most of us do not want to share small experiences on Instagram because of the large audience. Therefore, the user can share their small experiences in daily life with the help of snaps. In this way, Snapchat has gained popularity because of the new concept introduced in social media.
Snapchat allows users to keep their accounts private along with their information, including their names. The question is, you may not know who someone is based on their username or Bitmoji. Since Snapchat does not allow you to track someone's data, you can find information about a user by some simple tricks.
Yes, the tricks are tested, and it works fine. Using these advanced tricks and search systems, you can find anyone's email ID, address, real name. This article will talk only about finding someone's real name on Snapchat.
So let's get straight into the details and know different ways by which you can identify a user's actual name!
How to Find Someone's Real Name on Snapchat?
There are various ways to see someone's real name on Snapchat. Below are a few methods that work the best in your interest!
1. Look For Their Name on The Snapchat App
The most common way to find someone's real name is to check their profile on the application itself. Here is how you can find someone's real name.
Step 1: Open the Snapchat application on your smartphone.
Step 2: Log in to your account.
Step 3: On the app interface, click on the person's Bitmoji for the profile you want to view.
Step 4: You can view their name if the profile has been set to public.
It will also depend on whether the person has shared their original name on Snapchat. Many people prefer having strict privacy settings and do not like sharing personal details on social media. If you do not get enough information about the user, you can also try for other options mentioned below.
2. You Can Check Manually For Usernames on Other Platforms
You can also try looking for the same username on other platforms like Instagram, Facebook, Twitter, etc. Most people prefer keeping the same username across every social media platform. But you may also come across hundreds of similar users while typing their username. Therefore, finding someone may get more challenging, but it is worth trying. Here is how you can find someone's information easily on other platforms.
Step 1: Select the platform you want to check. The most recommended platform is Instagram.
Step 2: Paste this link on your web browser–https//www.instagram.com/username123
Step 3: Paste the username on 'username123' mentioned above.
You will most likely get the person's Instagram account handle if they wish to keep the same username on every platform. The only problem left aside is if they keep their profile private. In that case, you can not get their real identities or any info.
3. Take Help From Google
Although these methods do not guarantee perfect results, they sometimes do. So it is worth trying the techniques.
Perform Google photo search
Step 1: Open Snapchat and click on the profile page or profile icon.
Step 2: Click a screenshot of the profile image.
Step 3: Open Google images on your phone.
Step 4: Paste on the Google Image Search bar.
You will get results as images that have been featured on other sites.
Perform Google search engine
You can also search on Google search engine rather than conducting Google photo search. Here's how you can search on Google Search Engine.
Step 1: Open Snapchat and search for the username of the person
Step 2: Paste it on the Google Search bar
The results will show the platforms where they are using the same username. It will make your work easy if you get the exact results.
Wrapping up
Snapchat is one of the most popular social media platforms with exceptional features such as lenses, Snaps, Filters, stories, and more. One of the primary reasons why it gained popularity is due to its unique features.
Being one of the first platforms to introduce stories, social media took over the world. Additionally, the application gives utmost privacy to its users where you can even see if someone took a screenshot of your chat or pictures.
Finding any user's information will not be complicated if you follow the steps above. However, no one can guarantee to find the correct user information because of the updated privacy settings. One should keep their Snapchat profile private so that no one can make a similar fake profile on other sites. Prevent adding random people on your Snapchat list and share personal information like name, live location, etc.
Taking steps to protect your privacy will go a long way! We hope this article helped you understand how to find someone's real name on Snapchat. What are your thoughts? Let us know in the comments section below.
Frequently Asked Questions
1. Are your display name and Snapchat username the same?
No, your display name and username on Snapchat are different. Usernames are unique, and display names can be your name or anything you want.
2. Can you hide your username on Snapchat?
Yes, you can. To hide the username, you have to create a display name, and thus, your display name will only be visible to your friends, chats, or stories.