Snapchat is undoubtedly the social networking app that has captivated the attention of millennials and gen z. Since its release, the app has won many people over, and for all the right reasons.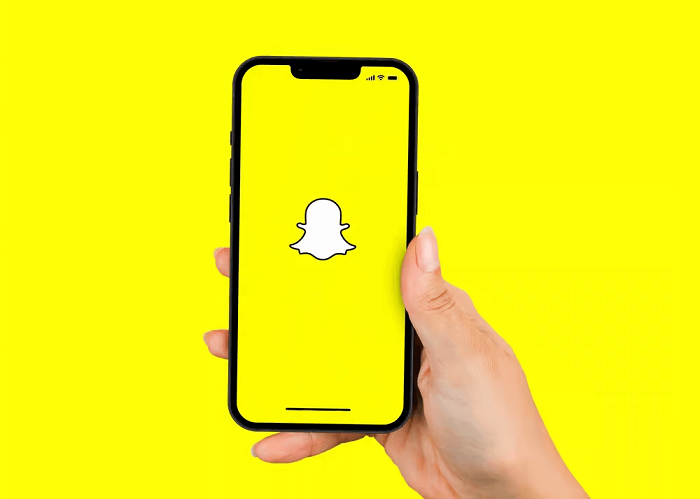 Snapchat has a disappear mode where chats and snaps don't remain on the app forever, making it all go away. You can exchange weird photos, keep streaks going, and not worry about awkward conversations or funny pictures. As Snapchat becomes more popular, more people are swarming the site to experience it.
But as you well know, the excessive app traffic is also preventing some users from getting the platform username of their wishes. We are unable to change Snapchat's requirements for each user to have a unique username. But we can certainly assist you in finding out whether or not your ideal username is accessible. Read the blog with us to learn more about this topic if you are interested to know how to do it.
Use the official Snapchat app to check for username availability
Do you know how we have to provide a unique username when we join Snapchat? So, why would you need a Snapchat username availability checker when the official Snapchat website or app can do the trick for you? Having trouble understanding what we just said? Please allow us to explain this part.
You may always create a new Snapchat account by visiting ads.snapchat.com on your computer browser and following the onscreen instructions. But in this section, we'll show you how to create a new account on Snapchat using the official app.
You must first download as well as install the app from your respective stores. You must then take the next steps once you've completed it.
Steps to register for a new Snapchat account:
Step 1: Open Snapchat and tap on the Sign up option present at the bottom left corner.
Step 2: You will land on the page that reads: What's your name? Enter your First name and Last name here.
Step 3: Hit the Sign up & Accept option to continue.
Step 4: Enter your birthday details on the next page and click on the Continue button.
Step 5: You will be whisked to the Your username page.
Note that Snapchat will automatically generate a unique username for you. But if you don't like it or wish to use a name you had in mind earlier, then hit the Change my username option.
Step 6: You will be directed to a page that will ask you to Pick a username. Enter the username of your choice under the Username section.
The app will check, and if it is already taken, it will state: username is already taken.
Here the username is replaced by the name you have suggested to the app. Snapchat will also suggest different usernames for use.
Step 7: You can keep trying different usernames here until you get the Username available message.
Step 8: Tap on Continue and follow the onscreen instructions to complete the signup process now.
Bringing third-party apps into the mix
Why not try some third-party apps if you don't want to deal with the inconvenience of creating a new Snapchat account? Yes, we are aware of the connotations associated with the use of these outside resources, but not all of them are detrimental.
Although we are aware that using these tools carelessly can place you in a difficult situation, you shouldn't pass them up out of sheer panic. We can assure you that the appropriate tools are waiting around the corner if you look closely enough.
If you're still unsure, let us give you a few examples of these tools and explain how they function in the section below.
BrandSnag
BrandSnag has to be the first third-party tool that we have to recommend to you. The company claims that it can absolutely save your day if you are looking to check whether a Snapchat username is available or not.
Strive to keep a username that accurately describes who you are in order to avoid confusing others. We know that this is easier said than done, really, but BrandSnag is here to help. It is your one-stop shop for finding a distinctive username, so you may use the same username for every platform where you have an account.
So, try coming up with a username that you would like to have on the app and check with this third-party tool to see whether it is available. Don't worry if you are concerned about the tool's security; it won't even request any of your personal information.
Additionally, the website is essentially free, and you do not need to create an account with them. In the section below, we'll walk you through the steps for using BrandSnag to verify if a username is available on Snapchat.
Steps to use BrandSnag:
Step 1: Go to the web browser that you use on your device and enter BrandSnag.
Step 2: Do you see a field that reads Name idea? Enter the username you wish to have on Snapchat here.
Step 3: Tap on the Search button.
If the username is not available, they will tell you so with a statement that reads: Oops! Your username is not available.
But if it is available for use on the platform, it will state Success! We have a perfect username.
CheckMarks
CheckMarks is the second and last third-party application that we will recommend. It is an application programming interface, or API, that determines whether a username is available on virtually all social media platforms. Naturally, Snapchat is included in their list as well.
You won't have to worry about running into any difficulties since it is really easy to use. Additionally, you can use this username availability check for free. But it would be advisable to register and select a subscription plan if you intend to use it for business purposes.
Steps to use Checkmarks:
Step 1: Launch Chrome or any browser of your choice on your device. Enter Checkmarks on the search bar.
Step 2: There is a section labelled Username Check on the screen. Tap on the empty field right under it that states: Type username to check. Enter the name you desire.
Step 3: Tap on Check.
This username availability checker will inform you of all the social media platforms, including Snapchat, where the username is available and unavailable.
Wrapping up
We have reached the end of our blog for the day. We discussed how to check username availability on Snapchat.
To begin, we discussed how Snapchat itself could act as a Snapchat username availability checker when you sign up for the account. We included third parties in the discussion and specifically discussed two third-party apps with you. Then, we provided step-by-step instructions and a detailed description for BrandSnag and Checkmarks.
So, did you manage to secure your ideal Snapchat username or not? Post your responses in the section below.
Frequently Asked Questions
1. Are the username and display name on Snapchat different?
Yes, the username and display name are two wholly separate things on Snapchat. People look for you by your username, which is considered to be a unique account identification.
Users have display names on the app, so their friends can identify them. Your display name can be changed and is completely customizable.
However, there isn't really a choice when it comes to usernames because, frequently, the one you like isn't even accessible. Even though you have the option to alter your username, you can only do it once a year.
2. How do you acquire a Snapchat username that has already been taken?
It is obvious that you cannot have two accounts with the same username. However, you must ask that account owner to sell you that username if you want to continue using it.
You may use that username if they approve. If they don't, you will need to add a few characters to make it distinctive before using it because you are out of options.