What's your go-to online messaging platform? Well, for sure, the market is saturated with such apps, but we choose apps based on our needs or demands, isn't it?
Telegram is the app that truly flies high! But hey, that doesn't mean you don't occasionally run into issues or desire to understand certain platform features a bit better!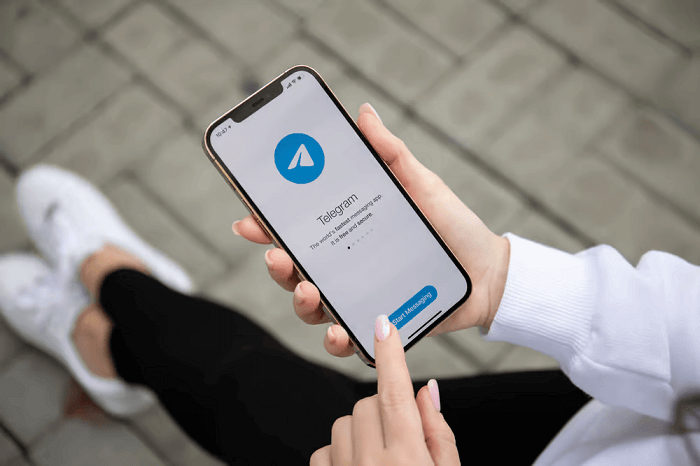 Have you ever used Telegram to send messages to someone while anticipating their response? It can be a meme or a crucial file that has to be reviewed. But how would you know if the recipient has viewed them at that point?
Keep reading, our fellow Telegram users! You've found the right blog because we'll talk about it today. So, we sincerely hope you stay with us until the end to discover everything.
Can you check who reads messages in the Telegram channel or group?
It's convenient to see who saw our Telegram messages in a channel or group. We all love that thrilling experience when we send a hilarious meme and watch for our friends' responses.
We enjoy monitoring this feature on WhatsApp, a competing app, but whether Telegram permits it is unclear.
Let's cut to the chase:
Telegram lacks a built-in feature that lets you check who reads your messages in a group or channel! We hate to break the news to you, but hey, let's not stay disappointed!
What do you say? We can discuss a method to determine how many Telegram users have viewed your messages while we wait for the new functionality to become available. We suppose that anything is better than nothing, right?
In light of this, we'll go through how to check how many individuals read or view your messages in the step-by-step tutorial that follows. Why don't you have a look at it below?
How to check the number of views on your Telegram messages in channels/groups? A basic step guide
Remember, earlier; it was easy to single-tap on the message to see the number of views! If you recall, the option n seen (n = a number of people) would appear above the Reply button.
But now, the reply button is the first on the list of choices! And there are only reactions that you can see at the top!
The following approach doesn't appear to work for most people, but we'll nonetheless present it here. Hopefully, it will be successful for you!
Steps to check how many people read your Telegram messages
Step 1: Run the official Telegram app on your phone.
Step 2: You are now at the chat interface of the platform. Navigate to the channel/group.
Use the search button to find the channel/group if you can't locate it by scrolling.
Step 3: Now, scroll up to the target message and spot how many people viewed it by looking at the lower right corner of the message.
Tip: Several Telegram users are unable to see how many people are viewing their messages. The steps apply to small groups. As we previously indicated, not everyone has success with this approach. We'll thus move on to the next alternative.
So, here's what you do instead:
Check the number of replies on your Telegram channel/group message
Several things are visible when we send a message on Telegram channels or groups. A reply arrow with a number is another symbol in addition to the time and checkmarks.
Do you know what that is? Well, it's the total amount of group replies to your message!
We know that the approach has flaws! You can't expect everyone to respond to your chats, nor should you expect them to. Hence, it cannot verify how many views a message has received!
Well, if messages start flooding the group, we can always presume that people have read them. Still, that's it.
Do you know how to check the number of replies to your message in the Telegram group or channel? We'll discuss it, so please check it out below.
Steps to check the number of replies to your message
Step 1: Open the Channel/group chat box.
Step 2: Move up to your message and tap it once.
Step 3: An options menu will pop up on the chat screen.
You'll find the view n replies option here.
N indicates the number of members that have replied to your message.
Note: You can tap on the View (number) replies to view the member or bots who have replied to your message separately.
The important Telegram symbols you must know
Today, Telegram has surpassed a number of other messaging services. Keeping an eye on their features and comprehending their symbols is usually beneficial!
We'll go through a few of the crucial symbols you need to know to use Telegram effectively below.
Clock symbol
Have you ever sent a friend a message individually or in a group only to find that the message's bottom right corner has a revolving clock? We have been there, so yes, we are aware.
It is a sign that the recipient on the other end has not yet received your message. Your message has an undelivered status, and you're probably wondering where everything went wrong. So allow us to explain!
Telegram won't work if your internet connection isn't active. You cannot work when the data speed is sluggish or unstable.
Here's a quick tip: Try running YouTube on your smartphone or doing a search in your browser. Does it operate quickly, or is it slow and does not open any pages? If you choose the latter, you should address your internet connectivity since that is the problem.
Single checkmark
You should also be acquainted with the single checkmark. If you see this, you will know that the app has uploaded your message from your smartphone to its servers. Remember that the receiver hasn't opened or seen your messages yet.
Double checkmark
After some time, the single tick eventually becomes a double tick. The platform has two checkmarks, indicating that the recipient has received the message. Additionally, it implies that the recipient has read the chats. Being in a group, however, does not always imply that everyone has seen it.
Frequently asked questions (FAQs)
1. Why am I unable to see how many Telegram group members have read my messages?
There is a time limit, which is why you can't access the list of people who have seen your messages. Yes, you can only access this data for a week before it vanishes.
2. How can I join a group or channel on Telegram?
You will see that joining any Telegram channel or group is simple after following the steps below.
Steps to join a channel/group on Telegram:
Step 1: Open Telegram and tap the search icon.
Step 2: Enter the name of the channel/group and run the search.
Step 3: Do you see the join option at the end? Please tap it.
A You joined this channel notification will appear on the channel!
And that's a wrap
And that is it, folks; we have neared the end of our discussion. We addressed checking who reads Telegram messages on a channel or group.
We hope you read the entire blog and let us know your thoughts. Also, check how to view the number of replies in your messages while you're here.
Have more Telegram channel/group-related questions? Feel free to use the comments box to share them with us. We will do our best to answer you.
Also Read:
How To Tell if Someone Muted You on Twitter?
Snapchat Username Availability Checker
How to Recover Deleted Telegram Channel
Telegram Phone Number Finder – Find Phone Number from Telegram