With the increase in our dependency on social media platforms, Snapchat has also made a significant contribution. Ever since the application was launched, it has gained considerable popularity, especially in the younger audience. The primary reason why Snapchat became so popular in less time is because of its unique features.
Unlike other social media platforms, it allows you to share 'snaps' with each other, play games, use hundreds of excellent filters, add stories, send voice notes, Bitmoji, and more! All these features make Snapchat a genuinely unique platform compared to Instagram, Facebook, and Twitter.
Over the years, Snapchat has undergone various changes. To keep the users entertained and ensure a smoother experience, the app launches updates frequently. Due to this reason, users have complained about having difficulty using the application. Many people have abandoned Snapchat due to its constant changes and designs they did not enjoy.
Furthermore, the changes also affect the user interface and overall Snapchat design. For instance, you may notice the app changing its design frequently, which remains controversial. Due to this, you will see the options which worked previously may not work again.
So, if you are confused with the interface of Snapchat and wondering how to see who is following you on Snapchat, don't worry. We have got you covered!
In this article, we have mentioned a step-by-step guide on how you can see who is following you on Snapchat with our tried and tested method.
Without further ado, let's dive into the details!
Who Are Your Followers on Snapchat?
Are you wondering how to see who is following you on snapchat? Snapchat does not have a separate 'followers' list. Your followers are the same as your Snapchat friends. If you use Snapchat, you know you can add anyone to your friend. When the person adds you back, you both automatically become each other's followers on Snapchat.
With the ever-changing interface of Snapchat, finding who your followers are can be tricky. There is no option to just be someone's follower without adding them as your friend. So, in summary, your followers are the same as people who add you back, and you add them.
How to See Who is Following You on Snapchat
Snapchat does not give you a proper list of followers. How to see who is following you on snapchat: Two methods
1. Check Your Friends List
As mentioned before, your followers are the same as your friends on Snapchat. People on your friend's list are already your followers. If someone has not added you back, they will not be on your list as they are not your follower. Follow the step-by-step guide mentioned on how to see who is following you on snapchat
Step 1: Open Snapchat on your mobile.
Step 2: Click on your profile (Bitmoji) on the top-left side.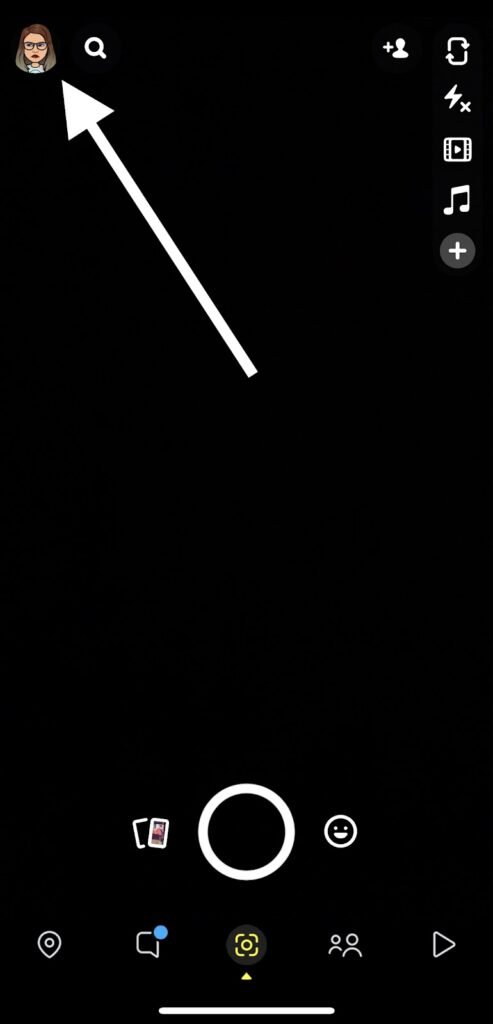 Step 3: Scroll and tap on the 'My Friends' option.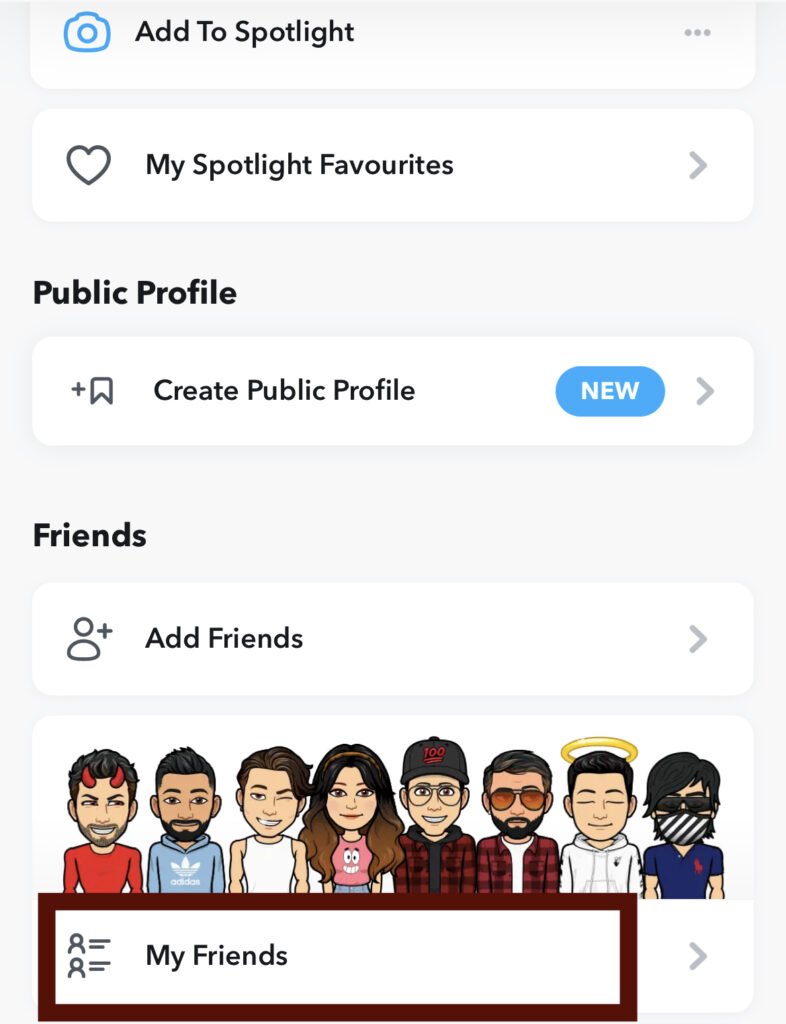 Step 4: Over here, you can check all your friends.
Note: The list is not in chronological order or based on who followed you last. Snapchat usually makes a list based on your top interactions with your Snapchat friends, including people you respond to, talk to, have streaks with, etc. Furthermore, the list of friends is sorted based on the initial of the person (A-Z).
2. Checking Their Snapchat Score
Another method to see who your followers are is by checking their Snapchat score from their profile. Follow the steps given below to see if someone is following you.
Step 1: Open Snapchat on your device.
Step 2: Tap on the chat icon at the bottom or swipe left on your screen.
Step 3: Tap on the search icon at the top.
Step 4: Now, search for someone's name.
Step 5: Long press on the person's name and tap on 'view friendship.'
Step 6: If you both are mutual, meaning you both have added each other back, you can see their Snapchat score below their name.
You can follow the same steps for others too. However, you will not be able to see someone's score if they have not added you back. Unfortunately, this method can be time-consuming as you will have to manually check for each person's score. So, you can use method one to get a complete list of your followers.
Wrapping up
Unsurprisingly, Snapchat is one of the most prominent and widely used applications, with millions of daily active users. Initially, celebrities and influencers took over the application to share their day-to-day life updates, which made the platform more engaging, especially for Gen Z.
With plenty of exceptional features, the app is still relevant and popular. The app always rolls out plenty of updates to ensure users have a great experience and are exposed to new things. However, the updates have often left people confused and frustrated as the designs and interface change.
As an old Snapchat users since 2015, we have encountered the issue too. It took us a while to understand how all the settings work and where we can find new options whenever there is a significant update. The same was the issue when we wanted to check followers on Snapchat.
Therefore, after going through multiple rounds to check the settings, we came up with two methods that we have mentioned above. With these methods, you can check your followers quickly.
We hope this article helped you find out how to see your Snapchat followers. Over to you. Which method are you choosing from the two? Or do you know any other option that we missed? Let us know in the comments section below!
Frequently Asked Questions
1. Are Snapchat followers different than your Snapchat friends?
No. Snapchat does not give you a separate list of followers and friends. Unlike other platforms, your followers are the same as your friends. The people who have added you back are your followers.
2. How to see who is following me on Snapchat?
Snapchat does not give you a list of followers with the latest people who followed you. Instead, you can check your complete list of followers through your friend's list.
3. Can I see someone's Snapchat score if they are not following me?
Unfortunately, you cannot view someone's Snapchat score if you are not following them or they are not following you. Snapchat scores are only visible when you both mutually add each other back.
Also Read:
How to See TikTok Followers List
How to See Mutual Followers on Instagram
How to See Someone's Snapchat Friends List