Gen Z and millennials have made Snapchat their everyday and one-stop destination to talk to their friend and family. Unlike other social media platforms, Snapchat attracted millions of people worldwide due to its unique features. While you can also send messages, a unique way to talk to your friends and family is by sending live snaps.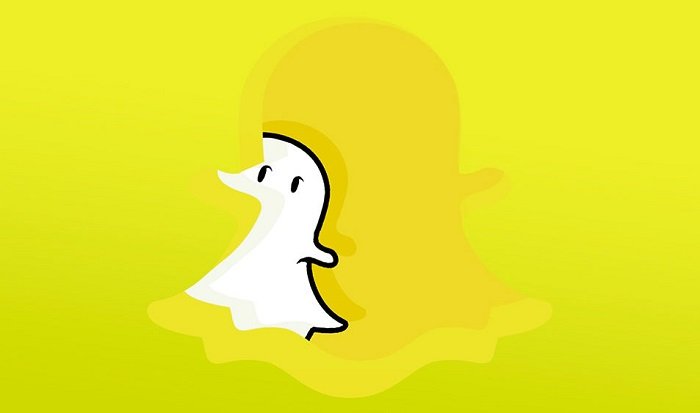 Additionally, you can use Snapchat to play games with your friends, use filters to click beautiful pictures, use Bitmoji, stickers, and more. What's better is that Snapchat also keeps adding new features every now and then to keep users entertained on the platform.
Furthermore, with its group feature, people can talk to their close friends and family without any hassle. But what happens if the group becomes too annoying? For example, you are added with people you don't want to communicate with anymore, and receiving messages and snaps from them can be annoying.
As you know, Snapchat sends notifications of every activity. Leaving a Snapchat group is like openly announcing your leave to everyone. It can be stressful to understand what to do and how you can leave the group politely. We understand the problem, and don't worry; you are not alone!
There are hundreds of people who have the same query. Therefore, we decided to put your trouble at ease. In this article, we will be covering all the information about how you can leave a Snapchat group without any notification. So, make sure you stick until the end to find out more!
Can You Leave a Group on Snapchat Without Notifications?
Unfortunately, there is no way you can leave a Snapchat group without notifying others. When you leave a Snapchat group, every group member will get a notification in the chat, showing, "Xyz has left the group" (Xyz is your username). But they will not receive a separate notification if you leave the group. They can only be able to see the message if they open the group chat.
On the other hand, when you leave a group, every message, snap, and video sent by you will get deleted. So if you were a group member actively engaging in conversations and sending snaps or videos, there is no way you can make a hidden exit.
However, there are still some ways by which you can leave the group without them knowing. Before you try out the methods, remember that there's no guarantee of working. It is best to know all the methods and decide if it is worth the risk.
Blocking the Members
If you want to leave a Snapchat group without the group members knowing or notifying them, you can simply block the members, and they will not receive the notification. You don't have to worry because you have to block them for a few minutes.
When you block someone on Snapchat while they are in the same group chat as you, they will never receive any snaps or messages that you send to the group. It is a part of every app's privacy policy.
You can block every member of the group chat one by one, and then you can leave the group. In this way, the members will not get a notification even if you leave because they will not receive any notification of your activity in the group. Here's how you can block a person on Snapchat.
Step 1: Open the Snapchat application on your Android on iOS device and log in to your account.
Step 2: Go directly to the group info. Click the Bitmoji icon of the group. Then, you will see all the users of the group.
Step 3: Long press on the first member's username. A popup menu will come up where you can see lots of options like audio call, chat, video call, and more. Click on the More option.
Step 4: After clicking on More, you will see a popup. Click on the second option written in red: Block from the popup menu.
Step 5: In this way, you have to repeat the process for every user and ensure you do not leave out anyone, or else they will receive the notification of you leaving the group.
After you leave the group, make sure you unblock them immediately. They will never realize quickly that you blocked and unblocked them within that period of time.
Leave The Group Politely
You do not need to give them a reason about why you left the group, do not worry, we have got you. The first suggestion will be to tell them the complete truth. Maybe you are not active on Snapchat, so you do not have any actual reason for leaving the group.
Maybe you do not like the conversation or discussion in the group, and it just does not align with your interests, or perhaps the pressure of replying to all the text that mentions you, even if you are not in the best mental health.
Does a Third-Party Allow You to Leave a Group Without Notification?
Compared to other social media platforms, Snapchat emphasizes user privacy and security more. It does not allow users to break its policies using third-party applications or websites. While you can unlock various features on other social media platforms, Snapchat is strict with its rules.
If you try to install a third-party application and use Snapchat to bypass the rules, Snapchat is likely to block your account. Moreover, these applications also track your personal data, which can be a threat to your security. Therefore, we do not encourage our readers to opt for third-party apps. Instead, you can follow the methods we have mentioned above.
Wrapping up
With wide popularity and billions of users, Snapchat remains one of the daily-used social media platforms for us. Whether we want to send snaps, add stories, or use filters, Snapchat has got everything to keep users coming back to the platform.
Besides texting someone personally, people can share snaps with multiple people all together through groups. However, since you are already using Snapchat, you will know that Snapchat notifies users of everything. So, it is evident that it will send a notification when you leave the group.
Nevertheless, the above mentioned methods will allow you to leave the group without notification. To sum it up, we hope our article helped you in finding the right solution. Over to you. Do you know any other method that we missed? Let us know in the comment section below.
Frequently Asked Questions
1. How can I leave a Snapchat group without notifying?
If you do not like the conversation or discussion in the group chat or simply do not use Snapchat a lot, you can just mute the group chat. But you can leave the group chat after blocking the members of the group. In this way, they will not get a notification of you exiting the group chat.
2. Will it delete snaps if I exit a Snapchat group?
If you leave a Snapchat group, the snaps you sent will be deleted unopened. Even if the snap is opened by someone, that will be deleted too.
Also Read: How to See Who is Following You on Snapchat