LinkedIn is a unique platform, unlike other social media platforms. The platform has helped several people find jobs and internships suited for their roles. While it is still a renowned social media platform, it is more leaned toward professionals. Thanks to LinkedIn, thousands of people across the globe found jobs in their dream company.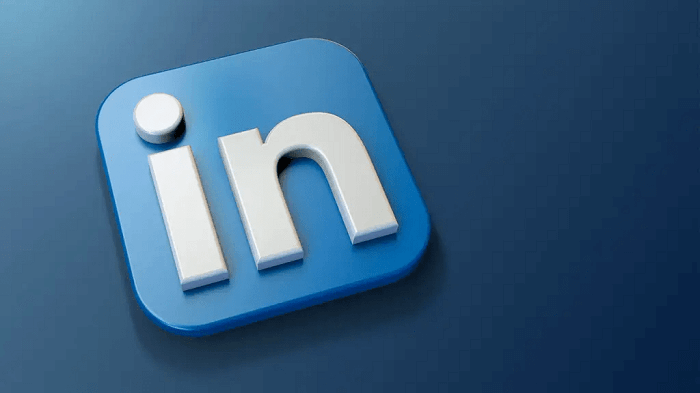 Whether you are a beginner, freelancer, or professional, LinkedIn can help in networking with like-minded people, your seniors, experts in the same field, and more. What we love about LinkedIn is how easy it has made it for people to connect with their audience. You can easily build your personal brand and be recognized for your talent.
LinkedIn does not allow any user to have more than one account. For instance, you can create two accounts with your name, but you will have to use a different email address. However, some users do face issues in recovering a deleted LinkedIn account. While there can be multiple reasons, one's LinkedIn account might get deleted, recovering the same account can be possible.
You may accidentally end up deleting your LinkedIn account, and knowing how to recover your account can be challenging. This is especially true when you have a good profile. Of course, no one wants to go through the entire process and work on building your personal brand all over again if it gets deleted.
One can request the company to allow them to create another account. However, asking for a new account from LinkedIn can be tedious and complicated. In such cases, it will be essential to know how you can recover the account that got deleted in the first place.
Even if you are not using a LinkedIn account frequently, it will be advisable not to delete it unless you want to create another account with new login credentials.
In this article, we are going to demonstrate how you can recover your LinkedIn deleted account without any hassle. So, by the end of this post, you will be able to get access to your deleted LinkedIn account and continue to thrive once again!
With that, let's get into the details!
Can You Recover a Deleted LinkedIn Account?
While you may think that there is no way to get your account back, the good news is that you can actually get back your account! You can recover a deleted LinkedIn account with a few simple steps. You will need to enter your login credentials to do the latter. However, you must log in with your credentials for the deleted LinkedIn account within 20 days of deleting it.
LinkedIn will permanently delete your account after 20 days from their database, and it will become impossible for you to recover it. There is no way to recover a deleted LinkedIn account and activate it by using the email address after 20 days of deleting the account.
You can follow the steps mentioned below to recover your deleted LinkedIn account:
Step 1: Launch the LinkedIn application or access it using a browser like Google Chrome or Safari.
Step 2: Once opened, you will be automatically redirected to the login or signup page if you have deleted your account and there is no other LinkedIn account logged into your device. On the login page, you should enter your email address and password.
Step 3: You will likely receive a confirmation from LinkedIn related to your account. You might receive a confirmation message on the email address you have entered. However, such an email address should be registered with LinkedIn. Otherwise, you will not receive any confirmation.
Step 4: After receiving the confirmation for reactivating your LinkedIn account, you should confirm the reactivation by accessing the message from LinkedIn. Your account will be reopened once you approve the reactivation.
Step 5: Log back into your account if you were signed out of it during the recovery process and start using the platform usually.
Congratulations! You can now get access to your LinkedIn account again.
Note: You cannot recover your LinkedIn account after 20 days. It is possible to get access to your account before 20 days of deleting your account. Unfortunately, once you pass 20 days, you cannot get access to your account no matter what.
How to Recover Your LinkedIn Account if You Don't Have Access to Your Email?
There may be a chance that you may have created your LinkedIn profile a few years back. And there is also a chance that you may not have access to your email address through which you created your LinkedIn profile. If this is the situation you are stuck in, don't worry! You can still get access to your LinkedIn account.
Another way to recover your deleted LinkedIn account is by using your mobile number. If you are using the same phone number as you did when creating your profile, you can get access to your account by entering your mobile number. However, what if you don't have access to your phone number either?
Well, the last option to get back your LinkedIn account is by contacting the customer support. Head over to the customer support section of LinkedIn and get in touch with the support team. You can drop an email by addressing your issue, and someone from the support team will reach out to you. Once you explain the entire issue, they can assist you by providing all the possible options.
You will mostly have to verify your identity to get your LinkedIn account. Once you are verified, you can set up a new email address and phone number with your account, so in case you lose your account in the future, you will have access through your phone number and email address.
Wrapping up
Unsurprisingly, LinkedIn is a new popular social media platform. Many people have shifted from going through social media platforms in the morning to checking their LinkedIn profiles each morning. You can create a personal brand by marketing your services, building a solid brand presence for your company, or sharing your thoughts with others using the platform.
Additionally, you can also share your knowledge with your audience by posting it as a status or sharing your courses with others. With its incredible platform, every single company across the globe is going live on LinkedIn. You can get your dream job in your dream company through LinkedIn or work/collaborate with your dream clients through LinkedIn itself.
Unfortunately, LinkedIn can sometimes be overwhelming due to which people delete their accounts. If you have deleted your account, you can still recover your profile easily within the initial 20 days. Once 20 days have passed, you cannot get back your account.
So, if you are still under 20 days, the method mentioned above will help you get your LinkedIn account back in no time! What are you waiting for? Go ahead and get back your LinkedIn account to boost your account again!
We hope our article helped you in getting your LinkedIn account back. Did the method mentioned above help you? Let us know in the comments section below!
Frequently Asked Questions
1. Will it be possible for me to recover my deleted LinkedIn account after 20 days of deleting it?
No. You cannot recover your Linked account after 20 days of its deletion. Linkedin permanently deletes the account after 20 days from their database.
2. Can I create a new account on LinkedIn if my existing account gets deleted?
Yes. You can create a new LinkedIn account on LinkedIn if your account was deleted and you did not reactivate it for 20 days.
3. Can I use the same email address for a new account I used before?
You can use the same email address to create a new LinkedIn account if your account got deleted and did not reactivate for more than 20 days. It could also be possible that the same email address will not be accepted in some cases. Check the latter by entering it into the LinkedIn application.
4. Should I use a third-party application to recover my deleted LinkedIn account?
It will be advisable not to use any third-party application to recover your deleted account as it could be risky and put your private or confidential data and details at stake.