Whenever companies feel like they want to generate leads, they immediately start thinking of ideas about "How to Find Someone's Phone Number by Name", However since the rise in cyber Quick Links – Here Are Websites To Find Customer/someone's Numbers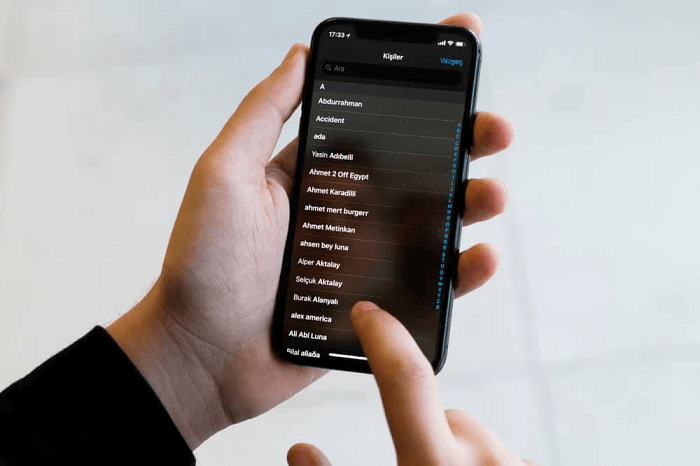 How to Find Someone's Phone Number by Name for Free
Up lead
A platform called Up Lead was developed to help you connect with the appropriate people. Up Lead provides a 95% data accuracy guarantee, in contrast to some of the other solutions available. So you can be sure you won't spend time cold calling numbers and following up with dead ends.
It's quite easy to find someone's phone number with Up Lead. This is how:
Message Search
Looking to obtain the best leads for your company? Browse the 46 million business contacts Up Lead has across the world. To find your perfect leads, use over 50 parameters (including job description, industry, and region) and obtain their phone numbers.
Just download them after that and start calling them!
Chrome Add-On
You can discover your lead's contact information and other contact details right on your browser, While on LinkedIn or even simply visiting a company's website, you may utilize it to locate authorized B2B emails and contact information.
Any Who
A free phone number lookup service is Any Who. It allows you to look for phone numbers in the White Pages. Reverse lookups may also be used to discover the owner of a phone number. If you want a free solution for generating local leads in the United States, Any Who is fantastic.
It is incredibly easy to use. Simply enter the lead's first and last names as well as their zip code onto the website. In order to run a thorough person's search of users with that last name in that location, you may search the last name and zip code if you want more results.
Lead411
You may locate the accurate contact information for your qualified professional leads using the B2B portal Lead411. To speed up your lead scoring process, you may utilize its search engine to hunt for lead profiles with your lead's professional history.
Lead411 enables you to search for, locate, and download bulk lead information for your marketing tactics, much like other lead-generating systems. However, this platform's leads might be rather pricey, and they don't appear to provide any assurances regarding the veracity of their data.
You may look for leads by persons or by industry, and you can filter them based on things like job title, location, and industry. Then you may choose the most qualified prospects and email them straight from the site.
Looking for a free way to locate someone's phone number?
The equivalent of checking someone up in the phone book in the internet era is Whitepages. Whitepages is incredibly easy to use and simply needs a person's name and location to locate a phone number, just as AnyWho. Whitepages also offers a reverse-lookup feature that lets you discover the owner of a phone number.
Background checks are a special feature of Whitepages. You may screen your contacts by looking up all of their criminal and public histories for a nominal cost.
Only Americans can use this service to look up phone numbers from other countries.
LinkedIn
A fantastic approach to networking with other professionals is through LinkedIn. With it, you can conduct reverse phone lookups on any number to discover the associations the number has with reputable businesses.
When searching for profiles on LinkedIn, you may also obtain someone's phone number. Find your connection's profile, then go through their contact details.
This strategy only applies to professionals who have decided to include their phone numbers in their profiles and make them available to the public.
You may send your contact a message to ask for their phone number if they haven't decided to make it public.
CLEARBIT
To help you connect with the relevant prospects, Clear bit provides you access to over 200 million connections from 20 million businesses. You must complete your user persona in order to utilize it. Then it may provide you with the profiles that match. Salesforce, Marketo, and Segment are also integrated with Clear bit.
You must purchase a premium service on an enterprise tier if you wish to discover a phone number. Since corporate services for Clear bit start at $24k per year, it can be a bit pricy if your main goal is to search phone numbers online.
AERO LEADS
A platform for generating leads for B2B businesses is called Aero Leads. It works with a Chrome extension that facilitates contact information discovery as you browse the internet. People may utilize it by downloading the free Chrome plugin and conducting searches on websites like CrunchBase, AngelList, and LinkedIn. You add your leads to your plugin list once you've located them. Aero Leads may then locate a lead's phone number, email address, and other pertinent data.
INFO TRACER
Info Tracer is another beneficial free service for reverse phone searches. You may use it to obtain a comprehensive report that contains contact information, public records, text messages, social media accounts, internet activity, images, and videos. Simply do a name, phone, address, or email search to utilize it. A simple snapshot of someone's face will be enough for a person's search.
Wrapping up
It's simpler than ever to find someone's phone number today. While there are free sites where you may discover personal phone numbers, if you want to locate a professional phone number, you'll need a professional platform. Along with 45 million contacts, In order to ensure that you receive appropriate leads with the necessary data for your company needs.
Frequently Asked Questions
1. You might have located a phone number, but how can you tell whether it's legitimate?
Calling them directly is the simplest solution. You'll hear a voice message informing you
if the phone number is no longer active.
2. What transpires, though, if you have dozens or even a large number of phone numbers?
Using a phone validator like Dexatel is the easiest and fastest approach to ensure that dialing certain numbers won't be a waste of time. This validator, which can come at an additional cost, will check all of your landlines and mobile numbers against both open and private databases.
3. How can you determine whether a phone number is active?
In order to assist you in determining whether a phone number is still active, phone validators will retrieve all relevant data about the number. You'll need to call your phone provider to ask them to order it for you when you've identified the appropriate phone number and verified that it's available.