We all love sending and receiving gifts. Since the holiday season is around the corner, we all get confused about what we should give to our loved one.
When sending your loved one a gift, you want to ensure they love it or it is something they like. Thanks to the Amazon gift card. You can simply send a gift card of a specific amount, and your loved one can buy something on their own.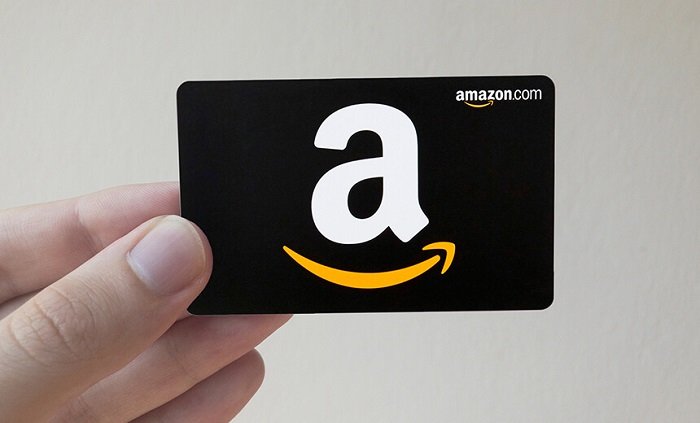 Amazon gift cards are sent and received on various occasions by friends and family, or it can be a small thing you receive from a company in the form of a prize. Amazon gift cards contain money that can be redeemed and applied to your next order. It is pretty obvious that to use the funds, you must first redeem them.
The way Amazon gift cards work is that when you redeem the card, the app that is linked to your card generates a unique code that is different from the regulations of other cards. No two identical codes will be assigned.
One of the common questions people have is how do you check if the Amazon gift card you send has been redeemed? Of course, you would be curious to know if they redeemed your gift card or not.
But wait. Is that possible? If yes, how do you know?
Don't worry. We understand you have a lot of questions. In this article, we are going to assist you in checking if the Amazon gift card has been redeemed with a few easy steps. So, stick to the end to find out more!
Using the Amazon Mobile App
Amazon has a mobile application that has made our shopping life easier. The app lets you shop, track your order, place refunds, and more. The application also goes beyond just a simple purchasing option.
You can check if someone redeemed your Amazon gift card with the assistance of a mobile application. Let us check out the steps below!
Step 1: Sign in to the Amazon app using your credentials, such as your email address and password.
Step 2: Once there, find the button labeled your account.
Step 3: Then click on manage gift card balance.
Step 4: Now check the balance, and if the funds are still there, then the gift card has not been redeemed if the balance is gone, it has probably been redeemed, or there is some problem.
Using the Amazon Website
You must be familiar with the Amazon website. It comes as no surprise that the website also has an easy user interface. You can check if your loved one redeemed their gift card through the Amazon website.
Let us go through our step-by-step guide below.
Step 1: Sign in to amazon.com using your login information, such as your email address and password.
Step 2: Now click on accounts and lists.
Step 3: After clicking the button, you will be taken to your account and see several options.
Step 4: Here, you can find the gift voucher option.
Step 5: Here in the Gift Card Activity session, you will see the balance of the Gift Card you've purchased and sent or any Gift Card you have received.
That's it! Now, you can check if your card has been redeemed or not!
Wrapping up
The gift season is not so far away. Additionally, do we even need any occasion to send gifts to our loved ones?
The confusion and overwhelmedness that comes with buying gifts are real. It can be challenging to pick the right gift for your loved one that they truly love. Fortunately, you can give them an Amazon gift card so that they can pick their favorite gift.
There is no specific limit to adding the amount to your gift card. You can set a specific amount on your card, and they can purchase any item on Amazon within that budget. After gifting them, if you are curious to know if they have redeemed your gift card, you can follow the steps given above.
The guide above will assist you in checking if they have redeemed the gift card. You can do that through the Amazon app or website. So, what are you waiting for?
Go ahead and use the methods mentioned above without any hassle!
Frequently Asked Questions
1. Will I see my balance if I have spent the gift card once and still have money left?
Yes. You can easily track your wallet amount and gift card activity session. No matter how much you spend, if there is any amount left on your gift card, it will transfer the amount back to your wallet so you can use it in your next transaction.
2. Will I be able to cancel sending the gift card?
No, it is impossible to cancel sending a gift card once you have sent it. But on the other hand, you can monitor and continuously see the updated status of the gift card.
3. Will I be able to follow the same series of steps if I am accessing my Amazon app via an iPhone?
Yes, the steps for checking if the Amazon gift card has been redeemed are the same on all the devices, as Amazon does not have a different user interface designed for iOS users. You can easily check the status of your gift card by following the above steps.