Gift cards, whether virtual or physical, are hands down the best holiday present ever! Well, we all agree with the fact because we can literally do more with these cards than any present combined! How?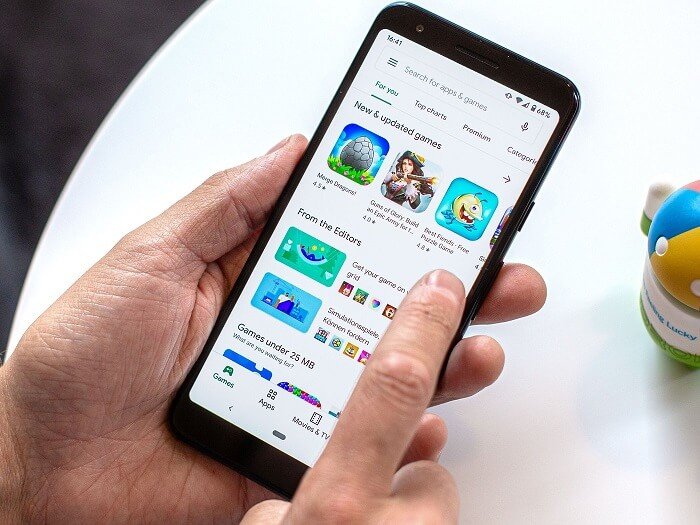 Well, to begin, we get to buy whatever we want, and that's the best thing you have heard so far! Buying a present for yourself when someone else is paying sounds like a deal to us.
Google Play gift cards make up an excellent present that helps us make in-app or even in-game purchases!
Nowadays, many apps and stores have gotten into the practice of giving out gift cards to their customers. It is also one of the best marketing strategies for their businesses.
Today, we will discuss gift cards from the Google Play store, our one-stop solution for buying everything from games to apps on Android devices. People love receiving gift cards from Google Play Store, but sometimes they come with issues we don't always understand.
Have you faced any such issues related to gift cards? Well, we have!
Do you ever go to redeem a code and get an error? The error states, "That code didn't work. Try again. If the code is for a specific app, redeem in that app."
Do you wonder why you suddenly got this error on your Google Play Store? Yes, we also questioned it a lot, and we are here with possible answers to this topic. So, if nothing is keeping you busy at the moment, why don't you give this blog a read to learn the possible fixes?
Cross-verify your code and re-enter it
We know what being all excited to redeem a gift card for that in-game purchase on Google Play Store means to you. Well, we also know the disappointment you all have when that gift card starts acting out of nowhere. We know you have an error that needs to be fixed urgently. We advise you to cross-verify the code you have entered.
You might think what we say is absurd, but often the only problem is that you have entered the wrong code, which the app doesn't identify. Therefore, this wrong input of code can prompt the app to believe that the specific gift card code you entered does not belong to them.
You can enter the wrong code and see this error pop up on your screen. You should tap on the learn more option next to the error message to go to Google Play Help and see their suggestions.
They also suggest you make sure you have entered the code of a Google Play Store gift card! You cannot apply for other gift cards here; it is a no-brainer, right?
We are not saying that you purposely entered the wrong detail but to err is human, right? We believe you should check the code again and enter the correct code if you detect any wrong input from your side. Hopefully, this will fix the issue, but if not, please check the recommendations below.
Spaces and dashes cause trouble too
How common is it for your fingers to hit the spacebar every time you are on your phone or laptop? Well, we aren't sure about you, but we believe our fingers move toward the space bar direction a lot.
Gift cards can be valid but putting dashes and spaces in between the codes is where you went wrong. We know you don't do it intentionally but this is a real problem with people.
You can easily detect the dashes you have entered and fix them early, but we cannot say the same for spaces all the time. Spaces can be subtle, and we won't determine the problem until you look closely. Besides, many are oblivious to the fact that Google Play Gift cards don't allow spaces and dashes.
But you should remember this little detail for your future redeeming of codes. With that being said, check for these minor errors in your code and fix them if you detect one of these errors. You should move on to the next suggestion if this one does not apply to you.
The code might not be activated yet
We all know Google Play Store gift cards are redeemed during the Google Play Store App checkout. But it is extremely annoying that we came this close to purchasing a game, but the sudden error has denied us this little joy.
You should note that this issue is not always because of a problem from your end! Yes, sometimes the only thing you need to verify is whether your code has been activated or not.
Please note that Google Play Store gift cards might take somewhere between a couple of seconds to a total of 24 hours to activate a gift card code. So, you must be patient and wait for at least the scheduled time for the error to go away.
You can perhaps go to the source from where you bought your gift card and see what they can do to fix the issue. Perhaps you can ask for money in return if you feel the gift card is fake or won't activate even after trying all the fixes.
Wrapping up
With this, we have decided to wrap up our blog. Let us discuss the key points of today's discussion, shall we?
The topic of our conversation focused on Google Play Store gift cards. We discussed an error, "That code didn't work. Try again. If the code is for a specific app, redeem in that app."
We have explained the possible fixes to you in detail, so make sure to go through them. We have suggested you cross-verify the error first. Next, we asked you to check for spaces and dashes. Lastly, we recommend you wait for the gift card code activation.
We hope these fixes can rescue you from the problems you are currently facing. Let us know about your opinions in the blog down below. You should make sure to follow us for more such how-to tutorials! Check our website for more interesting blogs you might want to read.
Frequently Asked Questions
1. How should I redeem my Google Play Store gift card?
Redeeming your Google Play Store gift card is a piece of cake, and you will know why here. We will explain the steps, so make sure to follow along.
Steps to redeem your Google Play Store gift card:
Step 1: You must first launch the Google Play Store on your smartphone.
Step 2: A small profile picture icon must be at the top right of your Google Play Store page. Please tap on it to proceed.
Step 3: Select the Payments and subscriptions option next and go to redeem code.
Step 4: You should now Enter the code of your gift card or scan the gift card.
Step 5: A redeem button will next pop up at the bottom of the page. Go ahead and click on it to complete the action.
2. How much do Google Play Store gift cards cost?
Google Play Store gift cards don't have a fixed value attached to them. You can buy gift cards from INR 10 to INR 1,500. Besides, different countries have different gift card costs, right? So, you need to check their official site for prices as well as discounts and offers.
Also Read: How to Check Apple Gift Card Balance Without Redeeming